Where the world gathers for
plating, anodizing, & finishing Q&As since 1989
-----
Rectifier (power supply) choice for anodizing titanium?
Q. I'm trying to source a power supply to do some Ti coloring on grade 5 titanium. I was wondering if the type of power supply affected the anodizing and which type would be better. Linear vs a switching/PWM style power supply.

My thought is that the linear might give a smoother more accurate color.
Jeff Bashian
- Fresno, California
May 22, 2023
A. Hi Jeff. Although I haven't done it myself, my understanding is that the maximum voltage reached will determine the thickness and therefore the color. I've searched the site and found no indication that any poster has claimed a particular style of rectifier gives a more consistent color. I don't think it's an issue.
Luck & Regards,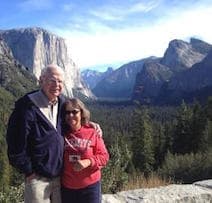 Ted Mooney, P.E. RET
Striving to live Aloha
finishing.com - Pine Beach, New Jersey



---
---
↓ Closely related postings, oldest first ↓
---
---
Q. A friend of mine is a sword/knife maker (PAUL MAFFI) and has asked me to help him find information on the colouring of titanium. I found this site, which I find extremely interesting, and found most of the information I needed.
However I cannot source a power supply that will give me 2-5 amps and 0-200 dc output, at least not in Sydney. I know that reactive metals sells a mini anodizer but that does not suit Aussie power supply (240 volts). So I guess the real question is "Does anyone know how to make their own power source or a cheap alternative for use in a small workshop for anodizing titanium?"
Any reply or advice would be greatly appreciated .
Christian V
- Sydney, Australia
1998
Ed. note: Since 1989 we've strived to build a legacy of aloha & camaraderie incompatible with anonymity; everyone is welcome to read anonymously, but is asked to use their real name & town when posting :-)
A. Just a note of caution. Most plating and anodizing is done at 12 volts or below, and people are accustomed to open bus bars, unprotected contacts, maybe even putting their hands into the bath. When you start thinking of 200 volts, or even substantially lower than that, you're introducing a dire need for a new safety protocol.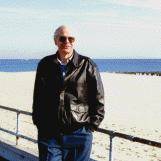 Ted Mooney
, P.E.
Striving to live Aloha
finishing.com - Pine Beach, New Jersey
---
---
Q. I have also been researching the Polishing & colouring of Titanium. I would be interested in knowing any links/web pages you have found regarding this subject. Here in the UK there is very little knowledge about this and companies seem less than helpful in researching it.
Thanks in advance,
Mat A
- Birmingham, UK
1998
Ed. note: Hi Mat. Please search the site with the term "anodize titanium" for at least a dozen long threads on the topic.
A. Reactive metals has a very simple schematic and parts list for building your own supply. They stress, and it is absolutely mandatory, that the transformer be an isolation transformer.
Any reputable power supply manufacturer can build one for you on a special order. 5 amps is small.
You can probably snoop around and find an electronics bug (nut) that could assemble one for you at a reasonable cost.
I personally do not think that a constant amperage or amperage limiting is required. Manual ramping up the voltage, watching the ammeter will control the amperage very easily and cost a lot less. A fuse on the output side of the unit would be a good idea as well as the standard fuse on the input side. Rapid blow circuit breakers such as those used on brush plating units are a lot cheaper in the long run, especially if you are going to brush color anodize.
James Watts
- Navarre, Florida
A. You could use a auto transformer, and a bridge to get the dc output. Isolation transformer would be advisable with the shock hazard. The whole set up should not cost more than $300.
Garvin N
[last name deleted for privacy by Editor]
1999
Ed. note: Since 1989 we've strived to build a legacy of aloha & camaraderie incompatible with anonymity; everyone is welcome to read anonymously, but is asked to use their real name & town when posting :-)
---
A. Check out Mr Titanium's website for building a power supply at http://mrtitanium.com/anodizer.html
Jim sutton
- Waterford, Virginia USA
May 9, 2018
---