topic 2309
Will microcracked Chromium Plating still be present after grinding?
A discussion started in 1998 & continuing through 2013
(1998)
Q. Microcracks in hard chrome plating are desirable to absorb lubricant in many wear applications. However, if grinding is performed after plating, what happens to these microcracks and do they remain effective?
Mandar Sunthankar
- Fort Collins, Colorado
---
(1998)
A. The microcracking is still present and effective after grinding. However caution should be taken when grinding the chrome plate as too large a cut or pressure can cause excessive heat and can induce cracking in the part from propagation of the microcracks. Certain types of grinding wheel should be used and extreme care taken. If you need more details let me know
stuart cox
Rolls-royce - england
---
(1998)
Q. Mr. Cox, I appreciate your comment. Are the microcracks there because these are unavoidable or are these by process design? How dependent are these cracks on hardness?
Mandar Sunthankar
- Fort Collins, Colorado
---
(1998)
A. Cracking can be somewhat controlled by the operating parameters of the bath.
While the actual operation is somewhat proprietary, the cracks in chrome plating in cylinders have been enlarged by reverse plating at high current density which preferentially attacks the crack walls, thus enlarging them so they will hold more lubricant. I have never done it, but it is in the literature that is available.
James Watts
- Navarre, Florida
---
(1998)

Thank you Mr. Cox and Mr. Watts. Your information is much appreciated.
Mandar Sunthankar
- Fort Collins, Colorado
---
(1998)
A. The microcracking present in the chrome plate is inherent in the process. The microcracks are refined using various additives. Due to the uses of chrome plate I cannot see why crack free chrome would be of any benefit, as you rightly say they hold lubricant well. I have heard of low crack chrome for increased corrosion resistance but obviously this would not be of use in a bearing environment where lubricity is of great importance.
Stuart Cox
Rolls-royce - england
---
(2003)
Q. Dear Sirs,
I found some messages about microcracks in chrome plating and would like to raise a few questions on this subject:
1) When electro plating, what factors influence the formation of microcracks?
2) In what way is it possible to control the formation of microcracks?
3) In our process we wish to increase the "density" of microcracks. Specifically, how can this be done?
I sincerely hope there are some answers in this forum.
Best regards,
Halfdan ROSS
Reconditioning of engine parts - Hong Kong
---
(2003)
A. Hello, Halfdan. Chrome plating will almost always crack. It is considered advantageous to have many many very very small cracks compared to fewer cracks because it helps to spread any galvanic current over a larger surface. Most microcracked and microporous processes are proprietary, but a review of the literature will reveal several different approaches, including adding selenic acid or tellurium to the chrome bath, including a very highly stressed strike bath after nickel plating to induce the chrome to crack, and including a dip in fine particles before chrome plating.
There is a tremendous amount of literature available on this subject. You might want to do a lit search and get the journal articles, patents, and conference proceedings. Good luck.
Ted Mooney, P.E.
finishing.com
Pine Beach, New Jersey
---
September 23, 2012

-- this entry appended to this thread by editor in lieu of spawning a duplicative thread
Q. We are hard chrome plating on piston rods in a conventional 100:1 bath following the 2 bus bar process (Peger's process). We are getting a micro-crack density of 750 cracks/inch. Our client requires the crack density to be over 1000 crack /inch. The obvious solution provided by chemists is to shift to HEEF 25 or any mixed catalyst bath, but we are really apprehensive about it, having used the conventional bath for over 30 years now. My query is that, is it possible to increase the micro crack density by playing with the current density or solution temperature or solution density? Please provide feedback.
ROHAN KAKKAR
- NEW DELHI, INDIA
---
October 3, 2012
A. Hi, That is not micro cracks. I believe it's macro cracks.
If you can see a "chicken net" in the chrome deposit = macrocracks,
If smaller and more scratched that is micro cracks. For the macro cracks = grinding slow/hardness of the base metal, etc.
micro cracks = the bath chemistry.

Regards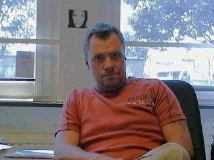 Anders Sundman
3rd Generation in Plating
Consultant - Arvika, Sweden
---
October 4, 2012
A. I used the HEEF 25 solution with Peger's method and had a great plate rate.
I do not remember micro cracking and did not have macro cracking although it was allowed on some parts.
James Watts
- Navarre, Florida
---
October 5, 2012
A. As a answer even the inventor of HEEF 25, Ken Newby, hasn't ever seen macrocrack. But macrocracks occur in stressed materials and hard materials over 55 hv. I told him and let him see photo of the hard chrome deposit by HEEF.
Anders Sundman
- Sweden
---
---
December 25, 2012
Q. Hello

What is honey comb chrome etching and open grain matte finish (microcracked chrome) into cylinder liner chrome plating?

How can these processes be derived?
AJAY ATKOTIYA
- Rajkot, India
---
December 26, 2012
A. Hi Ajay. When someone uses a phrase that you don't understand, it's always best to ask them what they mean, not to ask someone else, because communication is the best way to avoid misunderstandings, contract disputes, etc.

While you will read some interpretations of microcracking here, others may require a specific number of cracks per inch before they will agree that it should be called microcracking. I am not familiar with any accepted meaning for "honeycomb etching" but other readers may be able to help. Good luck.

Regards
Ted Mooney, P.E.
finishing.com
Pine Beach, New Jersey
---
December 26, 2012
A. I think that he might be asking about how to get oil retention cracks for large diameter cylinders and pistons.
James Watts
- Navarre, Florida
---
December 30, 2012
A. If they rubber on hard chrome slowly area. The hard chrome gets to make more microcracks. But the "ceramic" grit with oil must be small to easily get microcracks to handle the oil. That's honing to get more microcracks in chrome deposit.
Please understand my English it's not so easy to explain.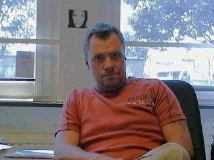 Anders Sundman
3rd Generation in Plating
Consultant - Arvika, Sweden
---
January 30, 2013
A. I think you mean honey chrome etching, where after the chromium was deposited a mask that had a pattern of holes was placed over the bore and the bore was etched. This produced a pattern of oil retaining dimples in the bore surface. In the early 1980's I'm sure I saw sections from a Paxman Valenta engine liner that was honey chrome etched at Brunel University, UK. I'd really appreciate it if anyone has a picture of a honey chrome etched bore showing the pattern of dimples to see if my memory was correct.

John Lenthall
- Derbyshire, UK


This public forum has 60,000 threads. If you have a question in mind which seems off topic to this thread, you might prefer to Search the Site