Where the world gathers for
plating, anodizing, & finishing Q&As since 1989
-----
"Frosted Duco" Finish" / National Resophonic 'Duolian'
A. I have a couple newer nationals, a style O 12 fret. And a style 1 tricone.
Neither with the Duco finish. However in looking at the finish, we used to get a very similar effect using plastic cling wrap by spraying the lacquer with slow thinner and then loosely laying the wrap on the paint while wet. Then lifting it back off a few seconds later and allowing it to dry. Might be worth experimenting with.
Ben Bruce
Custom motorcycle fabricator - KS
September 18, 2023
---
---
---
⇩ Closely related postings, oldest first ⇩
---
---
Gentle Readers:
We offer this meeting place with excellent visitor traffic and unlimited room for Q&As, photos, history, commentary, & interesting tidbits :-)
If people try to engage their fellow readers/posters, it will stay interesting & informative, and will continue to draw lots of good traffic; but if people just do a drive-by drop off of their own question, they will cause it to devolve :-(
Q. I am in the process of restoring a 1931 National "Duolian" metal-bodied guitar. These instruments were produced with what was known as a "frosted Duco" finish, which gave the instrument the appearance of being coated with frost flowers such as those that appear on a cold window in wintertime. Can anyone tell me how this finish was achieved and whether there are currently any products available that would allow me to reproduce it? This instrument was apparently stripped and sprayed with a Krylon-type paint in the early 1970's; I am trying to restore it to its former glory.
M. C. Grosswendt
- Providence, Rhode Island
2003
Q. I posted this question as phrased below on another site last year, and have received no response, thus far. A friend of mine in California whose business partner is a metal furnishings designer, and knowledgeable in Art Deco era finishes, may provide some insight, hopefully sooner than later. Even Bob Brozman, the guru of resonators, hasn't been able to come up with an answer for this one. Good luck!

Does your Duolian have a mahogany neck? What's the serial number? Mine has a mahogany neck, slotted head, and is loud as it can be, with a clear, percussive, bell-like tone. Serial number C 3796. Early thirties, I think, but not sure what specific year. 1930-31?

Anybody out there know of a guitar painter who can shoot the light green frosted duco finish that was standard on the early Duolians? I've got one with the original finish intact on the back, but completely removed on the front and sides.

Thanks,
Joel Foy
- Seattle, Washington
A. National Resophonic Guitars is able to reproduce the Duco Frost Finish. Check out the Reso Rocket prototype at Elderly Instruments. They would probably custom finish your guitar.
Cary W. Boyd
- Tulsa, Oklahoma
2005

This is encouraging. I'd love to have the Frosted Duco finish restored to the top and sides of my Duolian, both for protection and looks. I'll try the Elderly site. Thanks.
Joel Foy
[returning]
- Dallas, Texas
---
---
A. I have been looking into the DuCo Frost finish for a LONG time. I'm not into guitars, as many of you obviously are, but am into antiques. The DuCo frost finish was used on many metal objects, and I really would like to find out what the "secret" of the finish is. Looking at the finishes popular at the time, it likely would have been a lacquer or shellac. As to the ingredient that provides the crystallization in the finish, that is unknown.

With a lot of digging over the years, I've heard it was naphthalene (mothballs) and nitrocellulose lacquer. With a little experimentation I was able to produce crystals in the finish, but ... the crystal structure looks incorrect compared to the real finish (the crystals tend to grow long and thick, not in a very fine pattern), and the crystals "break the surface" of the lacquer causing a rougher surface. I will continue to experiment with naphthalene and the medium it is dissolved in (various lacquers and shellacs). So far it seems to be 1/2 mothball mixed with 2 oz nitrocellulose lacquer sprayed onto a clean surface. Brushing does not yield as good a result as spraying the finish. The largest crystal tends to be 1" in size.
Jeff Wagner
- Boston, Massachusetts
2005
A. In the 1930's the National Guitar company painted some of their steel guitar bodies with a paint that formed large crystal patterns. These patterns were at random, the crystals would form a different pattern and this aspect could not be controlled. It's been referred to as a "duco finish" and was typically a grayish-light green color.

Elderly Instruments has a "National Reso-phonic" guitar, it's a "delphi model single cone resonator guitar" with the "duco finish". You can visit their website to see the finish. Anyway I'm a fanatic about these guitars and no one knows what I'm talking about, they've never heard of this. I'm trying to find out if anyone knows about this and how it can be done.

Is it possible for a novice to do this? Does it involve dealing with highly toxic chemicals? I know it has just been done on the guitar at Elderly Instruments so someone knows something about this. This is something I would like to learn how to do, if it doesn't involve deadly chemicals or overly expensive equipment. Please help if you can!
Mark J. Graski
guitar restoration - Fullerton, California
2006
A. FYI there are two companies capable of producing the duco frost finish. National Resophonic [nationalguitars.com] has developed its own duco finish in silver and gold. Probably the best. Also Steve Olson of Elderly [elderly.com] is painting guitars with a duco frost approx. cost $500. Elderly is handling the grey duco finish for National. Like I mentioned before they have developed their own duco finish independently from Elderly. It is a little more true to the original finish and is a custom order item. Olsons ducos are very nice too and very artsy looking. The duco finish I think is achieved by adding napthaline to the mix. Some people say moth balls. You would think that the finish used on Nationals budget Duolian guitar would be easy to achieve. However it was an art form that has been lost. The recent recreations are very close to the original. But they really haven't nailed it yet. Cary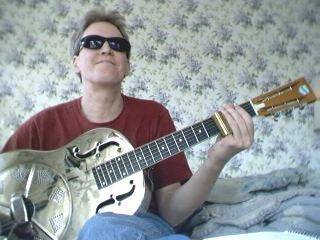 Cary W. Boyd
- Tulsa, Oklahoma
Duolian

(as an Amazon Associate
& eBay Partner, finishing.com earns from qualifying purchases)


Dear Duolian owner, you want pretty, buy pretty, you want mojo, leave your guitar as is, example play your guitar ... sound good? Yes, now, take your reso cone out and spray paint it, put it back in and know you got a different guitar it will sound different. painting your guitar will change the sound and you will be sad, I make resos out of old guitars and retro fit them with sound wells cones etc, painting thin gauge Duolian skin will kill your mojo blues bucket, but it will be pretty, James the great experimenter.
James Kears
dentist - Los Altos, California
2006

Well, I have recently been experimenting with the naphthalene (99.5 percent pure) dissolved in Nitro lacquer, varying the concentrate as well as the cut of the lacquer and while SOMETHING occurs that looks like like a lumpy coating, it doesn't resemble the duco finish like on my old National. I don't believe for a second that mothballs was the secret ingredient. All I got is a spray booth that SMELLS!
I'm skeptical of any claims that a duco finish can be done with mothballs. So far I haven't come a cross a single person posting pictures of their results. Anyone? PLEASE someone prove me wrong. I think it's an old wives tale.
Archer Wyatt
- Northampton Massachusetts
March 2, 2009
A. 'Frosted' or 'Ice crystal' finish can be achieved simply without harmful chemicals. A saturated solution of epsom salt [affil link] in water is brushed on to a primed, painted or otherwise prepared surface. The solution is allowed to dry and large, flat crystals form as it does so. The speed of drying modulates the crystal size and appearance. Once dry, the colour-coat is sprayed on all over the surface. Any solvent based paint can be used. I understand Nitrocellulose paints were popular then and can still be obtained today. When the color-coat is dry the surface is swabbed and washed with water to dissolve the epsom salt [affil link] crystals. An abrasive washing-up pad may be needed in some cases.Parts of the colour coat come away in this process leaving the remaining paint in a crystal like 'frosted' pattern. A clear protective varnish coat can be applied if desired.
Chris Egerton
- London, England
November 19, 2011
A. Here are some pictures of a guy who painted his guitar with a duco finish using mothballs and lacquer. His results are apparent ---
pickinparlor.nationalguitar.com/_Frost-duco-diy/photo/16411315/51645.html
Matt Bell
- Tulsa, Oklahoma, USA
April 12, 2012
Ed. note: Unfortunately that site no longer exists and was never archived by archive.org :-(
---
---
Q. My brother has a 1930 National guitar made of steel. It's in beautiful condition. It has the design of palm trees, water, and a boat on the back.....the front just has the palm trees. I know this doesn't have anything to do with refinishing them, but we were wondering if anyone knows how many of them are still left out there? I believe there was 2300 of them made in 1930. my brother has only found two others besides his. Thanks
Shirley Hubbard
- Nampa, Idaho
2006
---