Where the world gathers for
plating, anodizing, & finishing Q&As since 1989
"Request for Comparison and Advise"
-----
2003
Dear Sirs,

My company is planning to put up a new coating factory in Malaysia. We are currently studying the options of installing an Electro Deposition (ED) Coating line or the Autophoretic Coating line. Would someone please provide a comparison between these 2 coating systems. Which coating system would you recommend and why. My company manufactures metal-based automotive component parts.

Thank you,
Abdul Hafiz Abu Bakar
- Kuala Lumpur, Wilayah Persekutuan, Malaysia
---
2003
A (technical)comparison between the two systems you mention could be easily made; simply go to the sites of the various suppliers and you will find information about the technical performances of the two systems. But........ this is not what you are asking for: you want to know which system is the best in your particular situation! Because you have to make the strategic decision for your company. Therefore, answering this question in a proper way goes far beyond the scope of this forum. Any advice given on basis of the information you gave would be wrong, because we don't know your situation. The only good advice I can give you is that you search for a professional who will first ask you all the information he needs in order to give you a professional answer and advice. In the consultants section of this site you will find them listed.

Good luck,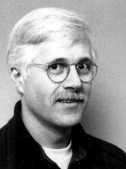 Remmelt Bosklopper
- Enschede, The Netherlands
---
2003
Mr Abdul Hafiz Abu Bakr,

There are some important factors that affect the choice.

- Cost
- Function of the coat. Is it a undercoat to be finished by spray paint. Or is it a final coat .
- The standards that you are expected to fulfill
- Whether you have adequate work that will justify the investment. Or are you better off going with a outside vendor ?

A proven system which has been in place for at least 4 years with other vendors like you may eventually be the best choice. Meanwhile collect more data on your proposed project from vendors.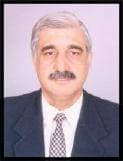 Asif Nurie
[deceased]
- New Delhi, India
With deep regret we sadly advise that Asif passed away on Jan 24, 2016