Where the world gathers for
plating, anodizing, & finishing Q&As since 1989
-----
Powder Coating masking and peeling problem
Q. We are into Liquid Painting & Powder Coating , our problem areas :-

1) What type of masking we should use for the components having 50 to 60 tapped holes , what is the best suitable techniques for protecting these tapped holes for both Liquid Painting ( Air Drying & Oven Baked ) & for Powder Coating ( Powder Curing Temp. 185 cell. )

2) Our second Query :- This is for the Powder Coating manufacturers - if one coats the article keeping the charging at lower side, say at 40 - 50 kV, whether there would be any problem of pilling of the finished coat ?, considering the basic metal pretreatment & final powder curing is done perfectly.

Atul Bhide
jobshop / applicator - Mumbai, India
---
2003
A. Atul,

I guess you mean peeling not pilling. The adhesion of the powder coating to the substrate after correct curing and pretreatment has nothing to do with the kV you apply the powder. Therefore if you properly pretreat the substrate apply the powder at 40 kV the cure it properly you should not have problems with the powder pealing off. However I would recommend that you spray at 70 kV.

Hope this helps,
Drew Devlin
- Lincolnshire
2003
---
2003
Q. Thanks Drew Devlin for my spelling mistake as well as for the answer for my question.

But as you have suggested to apply the powder at 70 kV, though as per your answer if " adhesion of the powder coating to the substrate after correct curing and pretreatment has nothing to do with the kV you apply the powder" then what's the reason for 70 kV, from where you arrived at this figure ... why not 60 or 80 ?

Also would any one tell me what would happen if we apply the powder with the conventional Air Spray gun ( which is used for spraying the Liquid Gun but with a little wider tip )on the metallic surface , say on M. S. Sheet kept horizontally & then inserted in to the oven . Will that be a perfect finish in all respect ?

Thanks,

Atul Bhide
jobshop / applicator - Mumbai, India
---
"High Performance Powder Coating"
by Bob Utech
from Abe Books
or

Affil. Link
Your purchases make finishing.com possible
2003
A. Hi Atul,

The reason for spraying at 70 kV is that this is the optimum charge for most powders. If you put too much charge onto the powder you will get back ionization which will lead to poor surface finish. If you put too small a charge on the powder the powder will fall off the work piece before you can get it to the oven.

You can not use a wet spray gun to apply powder coating correctly and you will most probably ruin your gun. To get a better finish with your powder gun (dependent on surface of work piece), spray at 70 kV, fit a free ion collector to your gun and spray approximately 30 cm (12 inches) from the work piece.

Hope this helps,
Drew Devlin
- North Lincolnshire
---
2003

Drew Devlin, Thanks buddy for your answer regards to 70 kV. Now it will give me more logical & technical support / reason in my powder application. thanks once again, regards,

Q. Would any one give me the solution for the masking problem as I have mentioned in my original mail, where we have to mask around 50 to 60 tapped holes before the powder coating, the M.S. sheet thickness is 5 mm.

Thanks,

Atul Bhide
jobshop / applicator - Mumbai, India
---
2003
A. Hi Atul. The answer is probably that you have to plug those tapped holes with silicone plugs. Good luck.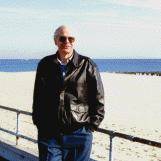 Ted Mooney
, P.E.
Striving to live Aloha
finishing.com - Pine Beach, New Jersey
---
2006
Q. I have the same issue Atul has. When he mentioned 50 to 60 tapped holes he meant (I think) "I can't put more labor into my process". I was thinking about locally Isolating the tapped holes. I mean, apply grease or some kind of solvent during the tapping process that doesn't come off when washing the part prior to paint. If I can do that I won't have excess of paint in this tapped holes. The amount of rework to do to this condition is big but not big enough to justify another labor head.

On the other hand, I've heard people saying that paint the part and then clean ... these cleaning systems are also expensive. I don't know, but I might be misunderstanding the electrostatic principles involved in the powder coating technique, but if someone can clarify I would appreciate it.

Regards,
Gabriel Llanos
power breakers - Puerto Rico
---
January 23, 2008
A. In answer to the masking Issue. There might be a possibility of creating masking in the rack design. As stated Powder coating is an electrically charged process so you can use it to create a Faraday effect (electrical field that pulls coating from other areas). By creating a rack that places metal barriers in front of or in the hole powder will be pull away from the holes opening. I have used this on many different products Powder Coated for the automotive industry.
Dwain Wright
- Tignall, Georgia
---
October 25, 2010
Dear Dwain Wright,
Can you email me any of your jigs / racks used for masking as mentioned in your reply?

Thanks

Atul Bhide
jobshop / applicator - Mumbai, India
----
Ed. note: Please email them to instead, and we'll post them here. It wouldn't be fair to the other readers to entice them along to this point in the thread and then cutting them adrift as the thread goes private :-)
---
May 17, 2010
A. Hi

You can use the (silicone) conical plug so you can increase the productivity with less manpower.
SRINIVASA REDDY
- Bangalore, India
---
---
February 13, 2012
Q. I am doing a ground up restoration on a 1960 sportscar. After the first couple of years not accomplishing much it is now down to a frame off and frame is coated.
Should I PC suspension rather than paint
Can I PC the rotors, how do you mask something like this?
Can I PC parts with bearing races and not PC bearing race?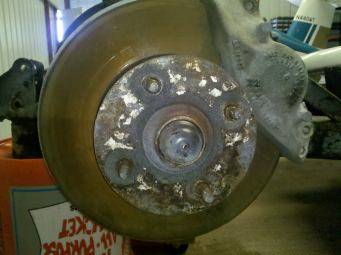 Many thanks,
Bob Harrison
- Sin City, Nevada, USA
---
February 14, 2012
A. Hi Bob.
Powder coating tends to be thicker than paint, but other than that, the end result is much the same. The pretreatment is probably more important than the paint or powder coating.
Masking for powder coating is not a huge issue. Silicone caps, sleeves, plugs, and tapes can do it. But you should not paint or powder coat a wear surface like the front or back of a rotor. Apparently they can be zinc plated, since I see zinc plated rotors available for sale.
Yes, I believe you can powder coat a bearing as long as you don't coat the race. Do it with the bearing unassembled, because the curing temperature for powder coating might ruin the grease and/or harm the seals.
Regards,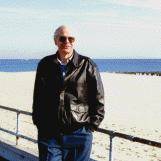 Ted Mooney
, P.E.
Striving to live Aloha
finishing.com - Pine Beach, New Jersey
---
---
Masking large areas against powder coating
May 17, 2015
Q. Dear Friend,

We are having problem in masking for powder coating process.

Our one component has 1000 x 600 Area, in which 2 different uncoated areas of 280 x 280 and 1000 x 60.

Please suggest how I will be able to mask said areas?
Anup Bang
- Aurangabad, MAH, India
---
September 18, 2015
A. Well this not really rocket science.
Get hold of some Hi-temp masking tape and some Aluminium foil.
Hope this helps.
Regards,
Bill
William Doherty
Trainer - Newcastle, NSW Australia
---
January 28, 2016
A. In my opinion the best way to mask a large area like that would be to grab some large Hi-Temp masking tapes. You can get up to 250 mm wide at most places; they usually have a large selection.
Josh Bingham
- London, Kent, United Kingdom
---
August 25, 2018
Q. I am powder coating top and bottom enclosures, and during powder coat I join both pieces with screws. After powder coating when I remove both pieces its very hard to disconnect and sometimes paint peels off. Any suggestion?
Dixit Patel
- Lowell, Massachusetts, USA
----
Ed. note: Please e-mail a photo. It's hard to envision quite what you are describing.
finishing.com is possible thanks to our supporting advertisers, including: