Where the world gathers for
plating, anodizing, & finishing Q&As since 1989
-----
Effect of oxidation on conductivity of ETP Copper
2003
We are manufacturer of automotive switches, and in many applications we use ETP copper as connecter.

We are using rivets in certain applications for making connection.

The rivets we are buying get darker in color with the time because of oxidation. I have two queries regarding the same.

1.Does the darker rivets affect the conductivity. Further is there any harm or adverse affect using same rivets.

2.Is there any treatment available by which we can avoid above situation (not interested in plating as that might increase the cost and other environmental affects.)

Thanks
Pawan Agarwal
- Delhi, India
---
First of two simultaneous responses -- 2003

Mr Pawan Aggrawal,

The Copper is obviously acceptable as contact material. The beginning of oxidation is darkening followed by oxide and the increase in contact resistance is inevitable. You need to:

Pre assembly operation.

- Wash the copper strip in dilute Nitric acid. 10 percent solution.
- Wash in water.
- Rinse in Copper Anti tarnish solution. Dry. with warm air

The anti tarnish will not increase resistance. It is NOT a lacquer please note. This will serve to increase the life of the copper surface and protect from tarnish.

aps.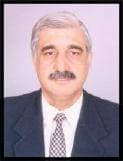 Asif Nurie
[deceased]
- New Delhi, India
With deep regret we sadly advise that Asif passed away on Jan 24, 2016
---
Second of two simultaneous responses -- 2003

1. Yes. The poor connection conductivity causes overheating, which causes oxidation, which further reduces conductivity, and so on. The electrical conductivity of the copper oxides is only 1/million that of copper. The overheating also expands and loosens the rivet, further reducing conductivity. The inevitable outcome is failure and possibly fire.

2. If using hollow or copper-plated steel rivets, a switch to solid copper rivets would help. If you must use blind rivets, a nearly solid copper type with steel center pin is available. Of course, the surfaces being joined must be clean and flat, with any holes deburred, and of sufficient contact area for the electrical current. If you suspect corrosion due to high humidity, put a very thin coating of electrical joint compound (a conductive grease) on the parts before joining.
Ken Vlach
[deceased]
- Goleta, California

Finishing.com honored Ken for his countless carefully researched responses. He passed away May 14, 2015.
Rest in peace, Ken. Thank you for your hard work which the finishing world, and we at finishing.com, continue to benefit from.
---
June 20, 2008
Can you specify the position of the rivets vis-a-vis the contact area being used by the cu strip in the application. The average life of switch required. In general the automotive switch manufacturer are using the technique same as you are. The failure rate is quite low in specified life span.
Hersh Mahajan
- Delhi, India