Where the world gathers for
plating, anodizing, & finishing Q&As since 1989
-----
Why would yellow gold turn silver?
February 18, 2022
The questions on this page and your answers date back a few years, but this just happened to me. I used Tarn-X on a 22k gold ring, and now it is silver colored! Jeweler is clueless, as is the maker of Tarn-X.

Hoping you can help further!

Thanks!
Grace casale
Writer - Groton, Connecticut
---
February 2022
A. Hi Grace. I'd go to another jeweler who can verify whether your ring is in fact 22k because my strong suspicion is that it is sterling silver, and formerly had gold plating on it which is now worn off. Rings can be made of 22k and even 24k gold but it is very soft and probably wouldn't be used on a diamond ring with prongs, etc.
22k gold costs about $1800 per ounce; silver costs about $30 per ounce. Which one is more in keeping with the cost and weight of your ring?
Luck & Regards,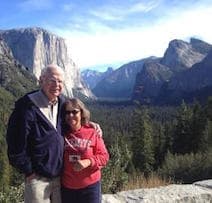 Ted Mooney
, P.E. RET
Striving to live Aloha
finishing.com - Pine Beach, New Jersey
---
---
↓ Closely related postings, oldest first ↓
---
---
2003
Q. Hi-

My sister-in-law has worn her 14 Karat yellow gold wedding ring for 12 years. Yesterday she was looking for another ring, also 14 kt. yellow gold, which had been dropped behind her kitchen cabinet. She put her hand back there to retrieve it and when she pulled her hand out her wedding ring had turned silver colored, as if it were white gold!(there are no chemicals or fluids of any kind in the area-just air.) However, the ring that was dropped was still yellow. This morning when she awoke, her wedding ring had turned back to yellow gold. If she hadn't had witnesses to this very odd occurrence, I wouldn't have believed it, but her husband, daughter and cousin all saw the ring last night when it was silver colored. Do you have any idea why this would happen, and why it would then change back? The jeweler she called had no idea.

Thanks,
Kim Immenhausen
- Wonder Lake, Illinois
---
2003
A. It must be magic. If it truly happened, try it again and see if is repeatable. It is a Guinness book of records if it did.
James Watts
- Navarre, Florida
---
2003
A. Okay, I give up. The secret is out. Gold has magical power to change color spontaneously and sometimes it can even make the wearer invisible.
Neil Bell
Red Sky Plating

Albuquerque, New Mexico
---
2003
A. I am betting that it was from the back of the liquor cabinet (aka kitchen cabinet) that the ring was retrieved from (very slowly for sure).
David Vinson
Metal Arts Specialties - Leonard, Michigan
---
May 18, 2022
KMSL :-) :-)
Scuffy Cien
- Louisiana
---
---
2004
Q. Yesterday I had the same thing happen to me. My 14K wedding band turned silver. Lasted all day, then overnight it returned to gold. The silver could not be washed or scrubbed off either. Another gold ring on the other hand stayed gold.
W Mitz
- Towson, Maryland
---
2006
Q. My wife just showed me her yellow gold rings, now silver. We're wondering if her hand cleaner might have been the culprit. Hopefully they will change back, and promptly.
Doug Frohock
- Sea Isle City, New Jersey
---
A. My suspicion is that mercury is the culprit. Mercury forms a silvery colored amalgam with gold, ruining it. A quiet area in the back of a drawer which once had a bit of mercury in it from a broken thermometer, can have an accumulation of mercury gas. This would quickly turn the gold silvery, but if there was only a tiny exposure, I think the balance of the gold can diffuse to restore the gold color.

Letter 13044 is about restoring gold that has been damaged by mercury, and countless people claimed success by boiling for two minutes (outdoors) in coconut oil.
Regards,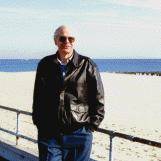 Ted Mooney
, P.E.
Striving to live Aloha
finishing.com - Pine Beach, New Jersey
---
2006
Q. I am getting married in 4 days and the same thing has just happened to me! The underside of my ring is silver and has not changed back. It even left an ugly black mark on my finger which is why I am researching before I go back to the jeweler to wring his neck. I was with my fiancé when we bought the ring so I know that it should be real.
Elaine Gonzales
- Austin, Texas
---
2007
A. Were any of you people using Comet or some similar cleanser before the ring turned silver? I noticed that such cleansers make my SILVER rings an icky dull charcoal gray for a while, so maybe they also react with gold.
Margaret Karmazin
- Susquehanna, Pennsylvania
---
2007
A. Medications in the wearer's system, especially certain antibiotics, can also cause jewelry to blacken or discolor. In some rare cases, the wearer's basic body chemistry reacts to the alloys in both gold and silver and cause tarnishing. A solution to both of these situations may often be had by wearing a higher karat of jewelry: 18K or 22K instead of 14K.
This information is not offered as an excuse, but to clarify the reasons, provide the facts, and offer solutions for those who may encounter the problems described. Check the web link below , Mike
www.jewelrygenius.com/tarnish.html
Mike D Duffing
- Reed City, Michigan
---
May 4, 2018
A.
I think that 14 carat gold is about 58% gold, so about HALF gold and HALF silver, and perhaps other alloys.If you keep this jewellery in the (open) air it will always stay gold, but if you put it in a box or drawer, i.e., deny it air for a few days, the silver colour will come through. This is probably how the lady's ring stayed gold on the outside, but turned silver on the inside, tight against her finger. So, just leave the jewellery out (not in a drawer), to bring the colour back.
C. Goodridge
- Sydney, Australia
---
August 8, 2008
Q. I wear 7 rings and have over 35 years. They are ALL 14K gold. Occasionally, I use a cleaner and polish them, brush the backs of the diamonds , toothbrush the tops of the gemstones. For this, I have used silver cleaner, and it has never harmed the finish before. Yesterday, I did a routine dip , and rinsed them all off, then put them on my hand, they seemed lighter gold. I asked my husband what he thinks, and he thinks the silver cleaner turned my gold to silver, I think that is ridiculous. I KNOW my jewelry is all 14K gold. Now I'm bummed, they all look almost like sterling. Any suggestions to turn me gold again.'Thanks.'SusieSilverings.(lol)
Sue O'Donnell
- Taos, New Mexico
---
August 12, 2008
A. Hi, Susie Silverings. If you recall back in high school chemistry, you may have placed an iron or galvanized nail into copper sulphate and it came out copper colored. I believe that this silver cleaner may have been previously used and was loaded with silver.

The silver will be very very thin and should buff off easily. Get some fresh polish, or toothpaste, maybe even just a silver polishing cloth and see if you can get the silver off. If not, you could try a Dremel [affil link] tool with a soft buffing wheel and polish. If not, a jeweler can do it easily. Not to worry there was no alchemy here.

Regards,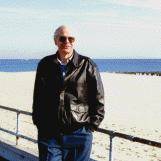 Ted Mooney
, P.E.
Striving to live Aloha
finishing.com - Pine Beach, New Jersey
---
May 12, 2009
Q. This may sound even weirder but gold from rivers sometimes at first appears gold, then some pieces mysteriously turn silver. We have been pondering this for months and at first thought that the silver was spreading from piece to piece.
Still no answer to this one.We certainly aren't washing our gold with household cleaners in our rivers!
Duncan Addie
prospector - Melbourne,Australia
---
April 25, 2013
Q. My Gold chain and bracelet partially turned silver in color yesterday, my wife never believed me until she saw it. Later on at night we tried cleaning it with a gold cleaner and still remained the same. I put back on my jewelry and in half hour it started turning yellow again? I know I was around antibiotics yesterday but I have been dealing with antibiotics for a while now and never have I seen this reaction. What could be the simple explanation to this reaction if I was in office nearly all day then for a few minutes went into the store room held the antibiotics (particularly amox suspension) and the most was 5 minutes. My rings did not get affected in anyway and if it was the antibiotic then my rings would be the first to get it ... Freaky!
Jose Peraza
- Belize, Central America
---
March 19, 2015
Q. On Friday I attended a gem and jewelry show. I bought a 14K gold chain and wore it the rest of the day. That night I took it off and placed it in a drawer with some other jewelry that was not gold. On Tuesday I got it out to wear it and saw it was tarnished. I used a jewelry cloth to wipe it and it turned silver. Does that mean it is not real gold?
Sandra Ewing
- Seattle, Washington, USA
A. Hi Sandra. I see two possibilities; I am not in a good position to guess which of the two is the more likely, but you may be --
1. Sometimes the remains of an old mercury thermometer may still be permeating an old drawer, and can turn gold a silver color. If the exposure is very minor, which would seem to be the case, it can even cure itself as the solid gold on the interior diffuses back to the surface. Please see my earlier entry about this. Or ...
2. It is counterfeit, with only a thin flash of gold on it, which tarnished, then quickly wore away.
There are "We Buy Gold" stores on every other corner who can tell you whether it's real. Regards,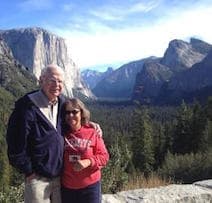 Ted Mooney
, P.E. RET
Striving to live Aloha
finishing.com - Pine Beach, New Jersey
---
July 31, 2015
A. Mercury is the answer. Happened to me. Tested some mercury on the gold ring and it's as if it took over the gold and turns a bright silver. The gold will eventually come back.
Rudy Guerra
- Mansfield, Texas
---
July 2015
Hi. Yes, if the exposure to mercury is very minor and superficial it may come back by itself. Substantial mercury damage must be removed immediately or it will ruin the gold though.
Regards,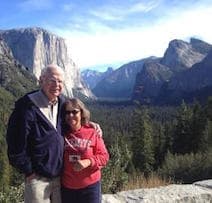 Ted Mooney
, P.E. RET
Striving to live Aloha
finishing.com - Pine Beach, New Jersey
---
---
January 7, 2018
Q. I have a two tone bracelet; long yellow links connected by white links. I had a repair done to fix a link. I didn't pay attention to anything other than the repair when I picked it up yesterday. It's been hidden under my sleeve since. Now I notice that it is all "white" gold. you would never know it was two toned. I've taken it off to see if anything changes and, of course, Kay Jewelers isn't answering the phone, not that anyone there would have a clue. Per the above: no mercury and no antibiotics, at least around me.
Christine Bradt
- Northfield, Minnesota
---
January 2018
A. Hi Christine. Your best starting point is probably to find out what the jeweler claims they did. My first thought is that they probably rhodium plated the whole bracelet since plating was probably required to make the link repair look acceptable. Do you remember whether it was a yellow link or white link which was repaired?
Regards,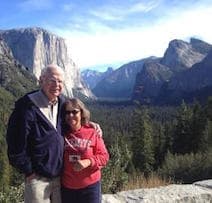 Ted Mooney
, P.E. RET
Striving to live Aloha
finishing.com - Pine Beach, New Jersey
---
April 3, 2018
A. I used coconut oil, and for polish I used Alginate or Pumice powder ... go to nearest dental clinic for Alginate or Pumice powder.
Sujeet jaiswal
- Bettiah, India
---
March 22, 2019
Q. Gold. I have a braided gold chain that I inherited from my aunt. It is pretty heavy. It's like a rope chain. It too started looking tarnished. I can leave teeth marks in it and it does not stick to a magnet but those are the only indicators I have that its gold other than the color.

Are the "We Buy Gold" stores reputable? I am so afraid of getting ripped off as I have been before.

Thanks
Patrice
Patrice Ellen
- Silver Spring, Maryland USA
---
April 1, 2019
A. "Are the 'We Buy Gold' businesses reputable?"

The answer is - some are, some are not. If I were going to sell gold or a gold item, I'd take it to a long established, locally owned, jeweler.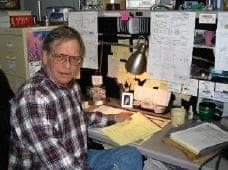 Jeffrey Holmes, CEF
Spartanburg, South Carolina
---
April 10, 2019

Thanks. I took it to a jeweler. They put some solution on it and rubbed it on a stone. They said it was stainless steel.
:(
Patrice Ellen
[returning]
- Silver Spring, Maryland
---
June 4, 2019
! I have a theory about why Gold May be turning to silver and then possibly turning back. We are closer now than ever before to distorting our ozone layer. So with that, the air itself is changing and has different properties than it did say 10 years ago. Gases are predictable properties if you know what they are but with the unknown it's hard to say how things are going to react. I just had a gold necklace that I thought was gold plated copper and cleaned it with my copper cleaner. It is now bright silver like titanium. So maybe it's not just the metal but the air that it is coming in contact with. I guess unless you're a scientist you just never know.
Vicki Hardgrove
- West Halifax, Vermont USA
---
November 23, 2019
A. It is the absence of oxygen that makes the gold appear to have turned to silver. The O2 will eventually replenish.
Lynette Scherer
- Newburgh, New York, USA
---
October 11, 2020
A. Yeah, I have the same thing that happens to my grandfather's WW1-WW2 medal. It turns silver when use a Q-tip cotton swab, then the next day it be bright gold again. Tt was made in the 1920
Denver Philip Stalk
- VACAVILLE California