Where the world gathers for
plating, anodizing, & finishing Q&As since 1989
-----
18/8 versus 18/10 stainless flatware
2003
Can someone tell me the differences between 18/8 and 18/10 stainless steel flatware? Which is more durable? What are the differences in composition? Do the differences between the two make one more desirable than the other?

Thank you,
Tim Barber
- Greenville, North Carolina
---
2003
Hello Tim!

Let me start by noting that the 18/8 refers to a stainless steel with nominally 18% chromium, 8% nickel as the alloying elements in combination with iron. Hence the 18/10 refers to a stainless with 10% nickel, nominal, rather than 8. if you're more familiar with the AISI designations, we're talking about 302 vs. 304. More durable? That's a tweedledee / tweedledum argument, as it's not the composition that determines strength, it's the amount of cold work. If you take a look at the specifications for those two materials, or any of their close cousins, you'll see that ALL of the annealed alloys have the same mechanical properties, as do all of the quarter-hard compositions, and all of the half-hard: and the amount of cold work is whatever the flatware maker chooses to buy from the steel mill. Harder may last longer, and resist deformation, but may also be more difficult to stamp out. Or easier- depends on the manufacturing process.

As it is the chromium content that controls the corrosion resistance, well, there's not much difference between 18 and 18...

My opinion, bearing in mind that my kids tell me I have NO sense of what's cool, is that as long as they are not magnetic it makes no difference whether you have 18/8 or 18/10 (less susceptible to becoming ferromagnetic with cold work) flatware.

Lee Gearhart
metallurgist - E. Aurora, New York
---
2003
18 is the chrome and 8 or 10 is the nickel percentage in the stainless steel. They are similar materials for general purpose. The high nickel content increases corrosion resistance to acids.
Len Wang
- MD, USA
---
2006
Why do they advertise stainless steel today when a couple of years ago everything was 18/10 stainless steel. Is there any difference? If there is, what is it?
Sherry Arnold
- Jackson, New Jersey
---
2007
I am not sure I really understand your question, Sherry -- you might want to rephrase it. But if I did understand it, the answer is that 18/10 is stainless steel, but not all stainless steel is 18/10. Sort of like all cocker spaniels are dogs but not all dogs are cocker spaniels.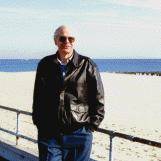 Ted Mooney
, P.E.
Striving to live Aloha
finishing.com - Pine Beach, New Jersey
---
2007
Another comment on this board mentioned the higher nickel content means higher corrosion resistance to acids. Does this mean that when it comes to cookware, 18/10 is better to use than 18/8? That is, if I am concerned about possible leaching of any sort or corrosion when cooking acidic foods, is 18/10 better than 18/8? What does food grade stainless steel mean?
Valerie Freitas
- San Ramon, California, USA
---
December 13, 2008
I read the detailed differences between 18/10 and 18/8, but would one or the other feel heavier in your hand?
Carolyn Ballard
- Pasco, Washington, USA
---
December 15, 2008
No, Carolyn. The 18/10 has 2 percent more nickel (and 2 percent less iron) but the difference in density is negligible. But heavy in the hand means more metal means stronger.

Regards,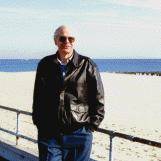 Ted Mooney
, P.E.
Striving to live Aloha
finishing.com - Pine Beach, New Jersey