Where the world gathers for
plating, anodizing, & finishing Q&As since 1989
"Suggest a process to give a cosmetically appealing finish on brass"
-----
2003
We manufacture electrophoretic clear lacquered brass musical instruments (trumpets, cornets, etc.), polished (mechanically) to a high degree of finish prior to lacquering. We are not able to achieve a polished surface visually free from polishing marks and fine scratches. Please suggest what can help us? Will electropolishing be of any help?
Saqib Alvi
a musical instrument mfgr. - Bulandshahr, Uttar Pradesh, India
---
2003
Electropolishing may work, but normally it only enhances the surface profilt that already exists. The best way to blend or smooth is by mechanical methods; therefore, I suggest mass finishing equipment using dry organic media. We have sold a number of systems for small valve type parts, but I am not sure of the larger body sections.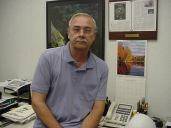 AF Kenton
retired business owner - Hatboro, Pennsylvania
---
2003
There are a couple of different ways to achieve a blemish free finish.

1) Selection of basic Brass sheet. The rolled sheet should not hide pits just below the surface which get exposed at the first stage of polishing, i.e,. Katai.

2) Electropolishing is a viable alternative and usually does produce a very fine finish IF the brash sheet does not contain hidden blemishes below the surface.

3) Assuming the brass is of poor quality and the blemishes need to to be hidden, the following procedure is acceptable and followed by similar users in your predicament in North India.

- Clean the part in a Hot soak cleaner. 60 Centigrade. 5 to 7 minutes.
- Cathodic Clean 45 to 90 secs at 6 volts
- Anodic Clean 10- 20 seconds at 4 volts.
- Rinse x 2times - 7 percent sulfuric acid dip .
- Rinse in Deionised water .
- Strike in Woods Nickel ( Ready made Nickel strike containing HCL+ Nickel Chloride) 3-4 volts, warm 45 Centigrade, Nickel anodes, 3 to 7 minutes till full Dull Nickel coverage is obtained. Note that deep throated Band instruments can be masked where the plating is not needed.
- Rinse x 2 times
-Sulfuric acid dip 5 % for 45 seconds
- Rinse in Deionised water
- Plate in Bright Acid Copper solution for 25 to 45 minutes at 4 volts , 30 Centigrade, air agitated with filtration and Phos Cu anodes.

The acid copper will deposit to high thickness and its leveling properties will hide surface blemishes.

Thereafter any other form of plating / and/ or Electrophoretic lacquering can be done ater rinses and activation.

This really gives a beautiful finish and is possibly the only substitute to buying good quality Brass sheet.

Regards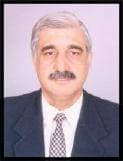 Asif Nurie
[deceased]
- New Delhi, India
With deep regret we sadly advise that Asif passed away on Jan 24, 2016
---
2004
Hello,

I am an Industrial Engineering student from Egypt at MSA University. I'm working on an important research for me on ELECTRO POLISHING FOR COPPER BRASS, but I didn't find too much until now and I hope you can help me by giving me more infos on this subject.

Thanks in advance,
Abdulrahman Elgazzar
- Nasr City, Cairo, Egypt
---
2004
That will probably take full-scale research with a computerized search method, Abdulrahman--but the Electroplating Engineering Handbook has a little on the subject. Good luck.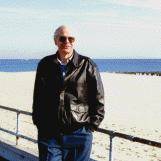 Ted Mooney
, P.E.
Striving to live Aloha
finishing.com - Pine Beach, New Jersey