Where the world gathers for
plating, anodizing, & finishing Q&As since 1989
-----
Making a titanium sword
2001
Q. Hello,

One day I would like to have my own titanium sword. I have recently started to browse the internet for information on titanium and also on swords. I read that you finish swords and that you have crafted a sword. I would like to know who crafted your sword and about how much did that cost. Also, how much would it cost to get someone to finish the blades.
Kevin Garrison
Fo' self - Baltimore, Maryland
---
2001
A. Hello Kevin!

You really want to check out the rec.crafts.metalworking newsgroup, which has an active bladesmithing community. I know this, as I am active on the sci.engr.metallurgy group, and we occasionally get asked metallurgical questions (proper heat treatment of D2, for example.) Had a long thread on the best metal to make a Klingon Bat'leth from, and I still hold that a beta titanium alloy would be sweet, although the expense would choke a Neggis. Anyway, they're a fine crew at rec.crafts.metalworking. Read the FAQ, and enjoy.

Lee Gearhart
metallurgist - E. Aurora, New York
----
Ed. note July 2016: rec.crafts.metalworking was a fine newsgroup back in the day, but it became a "Google Group", and now at least 90% of the postings are just extreme political rants. Sorry.
---
2006
A. swordforum.com/metallurgy/titanium.html
BULWYF FYER
- LAKE HAVASU CITY, Arizona, USA
----
Ed. note July 2016: swordforum.com still exists, but has been reworked and there is no "metallurgy/titanium" anymore.
---
---
The ultimate titanium katana
2003
Q. I am currently in a debate with a friend as to what would be the perfect katana, with many suggestions appearing as a titanium alloy main body with a tungsten carbide coating on the edge, to a cheese-string body with a feather edge. My question is 'What would be the ultimate katana?' and maybe a few suggestions of others and details, if that's not too much trouble?
James Symons
- Cardiff, Wales, UK
---
2003

I know the word Katana from Japanese Swords. It has to do with the sword mount and whether the cutting edge is stored up or down. Tacha or Katana. The ultimate Katana was already make by a man called Masamuni, several hundred years ago :-)
Jon Quirt
- Minneapolis, Minnesota
---
2003
A. The Katana is made for slicing. Good steels for things made to slice include O-1, L-6, 1081, 1095, 52100, and a few others. I recommend a search engine search with the exact phrase "The Best Sword: Misconceptions" to understand why Titanium and other exotic materials are *not* suitable for making swords - Nihonjin or otherwise.
Lee Cordochorea
- Portland, Oregon, USA
---
---
Multiple threads were merged: please forgive repetition, chronology errors, or disrespect towards other postings [they weren't on the same page] :-)
---
---
Want titanium katana with full tang handle
2001
Q. I want to find a titanium katana full tang handle. Where do I look?
Martin Williams
- Burlington, New Jersey
---
2003
"Katana: The Samurai Sword"
from Abe Books
or

Affil. Link
Your purchases make finishing.com possible
A. Sorry man but no one makes a full tang titanium katana. I have looked; you will have to have it custom crafted. It will run you between 3 and 5 grand to have it done. But if you do have it crafted please send me a picture of it.
F.J.Shawver
- Morgantown, West Virginia, USA
---
2004
A. Hey Martin W

I found a titanium katana, but it's only a 21.75 inch blade and I don't know if it's full tang. Here are the specs:

One of a kind, titanium blade with carbide edge. White ray skin with cotton wrap & anodized blue titanium menuke.

Hand fitted carbon fiber saya. Blade Material Titanium; Handle Material Japanese cord wrap/white ray skin; Blade Length 21.75 in., Overall Length 35.0 in.; Blade Style Sword Weight 1#5oz oz.; Serrations No; Sheath Carbon Fiber. Price $3,495.00. In Stock: Yes. It's a Warren Thomas site, I've heard some pretty good things about him.
But just know that titanium is best for heat protection and flexible strength, it DEFINITELY will not stand up to a folded forged steel blade of the same price, which is about $3,495.00 usd.
ian wow
- New York
---
2006
A. The best Katana made to date is arguably made by Howard Clarke and is formed of Bainite, which is derived from L-6. Modern Technology combined with time tested techniques have produced the most balanced blade to date.
Sam Burgett
- Bremerton, Washington, USA
---
2006
A. In regards to titanium as a sword blade, I have had a recent experience with a titanium katana. A friend of mine purchased a titanium katana that was exceptionally nice. I was extremely lightweight and had a sharp edge. After hearing him brag long enough I decided to put his blade to the test. I challenged him to a duel(only clashing our swords, not really trying to injure one another). I am not certain what he paid for the sword, but I can tell you that the Nihonto blade I used is about 300 years old and very pricey. Some would flinch to think about using a valuable piece of "artwork" such as the antique japanese blade for its initially intended purpose. We clashed blades about twice when the titanium blade chipped; after five more clashes his titanium sword had several chips in it. Had I have been a better swordsman, or had we clashed blades a few more times, I am certain his blade would have broken, but we decided to stop before destroying his sword. My blade received one nick that can be repaired. Titanium is way too brittle to be used as a functional sword blade.

I would also like to agree that Howard Clark's L6 Bainite is probably the most functional (i.e. robust) sword ever made!
Aliester Crowley
- salem, Virginia
---
---
What tooling does a titanium blacksmith need?
2004
Q. I'm looking at buying some blacksmithing tools and need some advice, I'd like to make swords mostly as a hobby, and have for the past year or so been using grinders and other tools to get the shape I want. Now I'd like to step it up. I was wondering if anyone had experience with titanium, and if so what would be the recommended tools?
Steven Smith
student - Twin Falls, Idaho, United States
---
---
Multiple threads were merged: please forgive repetition, chronology errors, or disrespect towards other postings [they weren't on the same page] :-)
---
---
Buying titanium to make a sword
2006
Q. Does anyone know how to go about purchasing just one or two lengths of titanium shafts, in a manner of a sword before the edge has been formed?
Ben Lamirand
Hobbyist - Anchorage, Alaska, USA
---
2006
A. Make sure you carefully sort out the fantasy game stuff from the realities before getting too committed to it, Ben. Although there are now some titanium knives available, they are expensive, and inferior to steel at holding an edge. Making it a proper sword involves more than starting with a titanium shaft and "removing whatever doesn't look like the sword".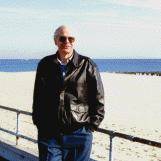 Ted Mooney
, P.E.
Striving to live Aloha
finishing.com - Pine Beach, New Jersey
---
2006
Using titanium for a sword is not a good idea.

Allow me to explain.

Titanium is a white metal, it's in the same family as aluminum. Like Aluminum it has poor strength, and can't hold much of a cutting edge. Titanium is mainly used for high temperatures where the metal needs to retain strength and shape at 1000 deg or greater. Even then it's used in alloy form with other metals such as tungsten, carbon, and molybdenum, chrome, and vanadium, these are what give the metal it's edge holding characteristics.

Now if you are after a good solid cutting edge that will stand up to abuse, consider purchasing either a professionally made damascus blade (you can also purchase billet damascus via ebay). Consider what it will be used for carefully, stage use and live steel blades will be made differently from decorative work.

Also check out www.anvilfire.com and ask your questions on the forums there.
Marc Banks
Blacksmith - Shawboro, North Carolina
---
---
February 15, 2008
Q. If titanium is really too brittle for a sword blade, then would it be a little less brittle if you had an alloy of Titanium and bronze? Just a guess though so don't hold me to it. Why I am curious is because I plan on becoming a swordsmith as somewhat of a Hobby after my schools years. Now I just need to find Yoshindo Yoshihara's school in Japan.
John Matthew Guffey
- Smryna, Tennessee, Us
---
April 29, 2008
A. Titanium may seem to be a good metal to use as a sword but the RC rating puts it to far down to hold an edge. The ideal rating for a sword should be about RC40 on the spine and RC 60 or less at the blade. This would make it hard enough to hold an edge and strong enough to strike other metals without snapping. I know some companies are trying to create swords/knives with titanium but so far they are only thinly coated with it (unless specially ordered). Making a sword out of titanium would be like making one out of aluminum. They are both alloys with similar properties.
Austin Windham
- Dallas, Texas
---
January 17, 2011
A. I apologize for such a late response; yet I find this discussion quite interesting and felt that my input may be of some assistance. The secret of a masterwork katana is as much in its form as it is in its function. In my humble opinion, the greatest of all katana made from antiquity are fashioned in the traditional Japanese way with traditional Japanese materials.

Tamahagane, I will say is very hard to find and quite pricy. It is worth the price paid for the highest quality sword. One must also remember a traditionally made katana is a di-metalloid blade; high carbon steel, around 0.7% by weight, wrapped around an iron core. In other words, a ductile core, this makes for an extremely sharp blade while maintaining a high degree of flexibility.

Hope this helps.

Ben

Benjamin Miller
D001 - Sandstone Minnesota, USA
---
July 21, 2015
A. True titanium can only be made into sheets and rods because of how hard it is. Because of this it can't be bent or broken, having superiority to any blade (unless it's made out of diamond). Titanium is the strongest metal on the planet or at least known to man it has to be heated to 500,000 degrees Fahrenheit that's half as hot as the sun. you have to have an industrial size forge to make it hazmat suits and respirators in order to withstand making real titanium and even then the health risks are high. To destroy titanium, be broken or bent you would have to throw it into the sun. Best blade would be a full tang diamond blade; since this doesn't even exist, titanium is the way to go and it's the lightest metal, making each strike easy and fast. And yes, due to all of these factors it will be anywhere from 3 to 5 thousand U.S. dollars.
dan ryder
- deer lodge, Montana usa
---
September 2015

Hi Dan. "500,000 °F", "the lightest metal", etc ... Writing a fantasy novel?
Regards,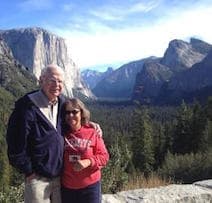 Ted Mooney
, P.E. RET
Striving to live Aloha
finishing.com - Pine Beach, New Jersey
----
Ed. note: Readers may also be interested in
Letter 7090, "D2 Tool Steel To Make A Sword Blade" and
Letter 10651, "Titanium vs. steel Samurai Swords"