Where the world gathers for
plating, anodizing, & finishing Q&As since 1989
-----
Luster help needed in anodized al parts
2003
Hi,

I am a co-owner of a small machine shop in need of some help. We are just getting into al. anodize and are experiencing some problems. The first one involves the finish of the anodized part. I've read that you are able to achieve a "chrome-like luster" to anodized al.. thus far ours turns a etched/bead blasted look out of the anodize bath. What can I do to remedy this problem? The final product will be used as jewelry and a high luster is essential. We are using a vibratory tumbler to mirror polish the part...then we desmut(1-3mins @ room temp)...we anodize it using sulfuric bath (mixed 50/50 with car battery acid 1.26 grav.?) the temp is about 65-70 degrees, power source is car battery charger [affil link] (35 amp setting) no agitation(will this cause a problem?)...most parts are dyed next(140 degrees for 15mins)..finally they are sealed in a room temp sealer (heated to 85degrees) the acid concentration was recommended by our supplier for dyed material..I have given some thought to reducing the concentration to 2parts water/1 part bat. acid...will this help? will it still absorb dye?

thank you very much for any help!

PS..we experimented with dif run times in anodize bath (10mins-60mins) all were matte (the shorter the time the better luster..but less dye absorb)
Jason Aube
- Flint, Michigan
---
2003
Jason, you leave out many of the necessary details. I have not seen aluminum come out of a machine shop tumbler "mirror bright". Of course, we do not know the material, the compound or the force exerted. Anodizing without agitation is begging for trouble. Anodizing for, precision work, with a battery charger is not good (this is a highly censored thought)You really need a variable voltage control if not a constant current control. Not analyzing your acid for concentration and aluminum content is garage shop and not professional. You do not indicate a cleaner step after tumbling-not good. You do not indicate what your desmut is or how you control it. You need to run your temperature of anodizing up to 72 to 75F as it makes the pores much wider allowing a larger dye uptake. Probably a 15 min run. Now, you have a higher brightness and a deeper color, but at the cost of about half of the wear resistance of the anodize, may be more. You do not mention controlling dyestuff concentration or dye pH. The pH is not important, it is critical. An 85F seal is second class, in any that I have seen. In short, you have a garage operation trying to have a jewelry quality product. The probability is really low for a consistent high quality product. It can be done, but darn few can do it.
James Watts
- Navarre, Florida
---
2003
Thank you for your reply James. You are quite right about it being basically a garage style setup. We are a small company and this is our first attempts at anodizing aluminum. We plan on trying to learn the basics, and test customer reactions first and if all goes well then we will switch to a professional(expensive) setup. Another guy had given me advice to lower the temp to get better results...I've tried your advice and raised it to 74ish with great results!

Sorry for leaving critical info out of original post...after the tumble cycles we use an ultrasonic cleaner, and then soak it in a heated degreaser..thus far we have had no spotting, streaking problems. The alloys we use are 4043(primarily), 6061, and 1100(limited)

We also switched to a nickel acetate steam seal...also with much better results. The only problem we are currently having is trying to get the right shade of red...but I'm sure this is just a problem with mixing the dye the correct shade thank you for your time and advice!
Jason Aube
- Flint, Michigan
---
2003
Jason,

4043 is an alloy thats extremely high in silicon...and probably won't give you a consistent shade of red. If I were you, I'd look for an alternative. Constant temperature, filtering, and ph control of the dyebath (along with making sure your dye concentration is consistent) are very critical in process repeatability.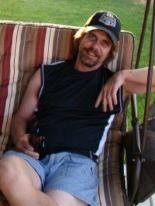 Marc Green
anodizer - Boise, Idaho
---
2003
Thank you for your input Mark... we've came to the same conclusion about 4043..so far we get consistent results but the red, yellow, and orange just isn't turning out the right shades....blue, black, purple, green etc. turn out fine. Our problem is we are using this for specific jewelry components made out of wire that we can only find (in small quantities) in 1100 and welding alloys..1100 just isn't mechanically up to par, I've recently read that the 5xxx series welding wire is used for proper anodized color matching after welding 6061...and since our 6061 we have played around with (in thicker gauges) turned out well. We thought we would try the 5xxx series.

I'll let you know how it turns out. Thanks again!
Jason Aube
- Flint, Michigan
---
2003
Ahhh.. I didn't realize you were welding.. you will love the results if you use 5356 rod.. it anodizes quite nicely,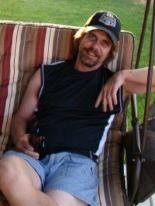 Marc Green
anodizer - Boise, Idaho