Where the world gathers for
plating, anodizing, & finishing Q&As since 1989
-----
What is Zinc Clad?
2003
I am doing my senior research project on various zinc sacrificial coatings as well and I was wondering what exactly zinc clad was. Is it the way that the zinc is adhered to the coating? Is it the way that it is applied? Where can I get information on this subject...or is there another name for it?

Thanks,
Mandy Murphy
- Philadelphia, Pennsylvania, United States of America
---
2003
Metal finishing is a field with inexact semantics. Some people would say that a cladding is a thick coating that is applied by bonding a sheet of the cladding material to the substrate, whereas others would say that cladding has no specific meaning except that there is a surface of the cladding material applied by one means or another. Personally, while I have heard of many clad materials made according to the more restrictive definition, I have never heard of zinc cladding.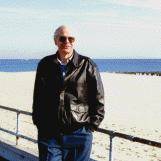 Ted Mooney
, P.E.
Striving to live Aloha
finishing.com - Pine Beach, New Jersey
---
2003
Zinc clad is used in architecture for the Jewish Museum in Berlin. http://www.jmberlin.de/
Chris Chiu
- UK
---
2005
I am so surprised to hear this, especially from someone who works in the industry that he has never heard of zinc cladding! As the other guy from the UK said, the Jewish Museum in Berlin, by Daniel Libeskind is clad in zinc. This is one of the best and most influential buildings of the last few decades, and Libeskind was commissioned to do the new towers to replace the fallen World Trade Centre.

If this is your senior research project, there are many applications of zinc in architectural cladding, just search around, it is quite a popular cladding material in contemporary architecture. Good Luck! And be sure to check out that museum.
Christian
- UK
---
2005
Full name next time please, Christian.

It's not about what I've heard of or haven't heard of; the question Ms. Murphy asked is what is really meant by "zinc cladding"--that is, what application method is implied. According to the museum's website, the facade is an "untreated alloy of titanium and zinc". If that's what architects mean by zinc cladding, i.e. that the zinc is alloyed with titanium, and the process involves no coating, then it has apparently has no applicability to Ms. Murphy's study of sacrificial zinc coatings. Thanks.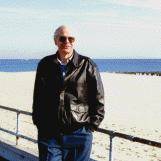 Ted Mooney
, P.E.
Striving to live Aloha
finishing.com - Pine Beach, New Jersey
---
2005
I'm a year 2 architecture student. I'm currently doing a project which requires a great deal of research into zinc cladding and its application on a real project. Our task is to use only zinc cladding to build a small scale lodging. I've done my research but it seems there's not much information online, nor are there many suppliers in Malaysia. I'd like to ask for some information about its use in a tropical climate and would be very grateful if you could help me out in providing any information.
I'd like to ask:
1. How is zinc cladding usually hooked on to a timber structure? What insulation is best used for a tropical climate and how is the insulation installed?
2. What are the properties of zinc cladding? (e.g., its reaction to heat and moisture)
3. What are the typical sizes of zinc cladding for residential houses?

Thank you very much :)
Lau Linzhi
University Student - Cyberjaya, Selangor, Malaysia
adv.: