Where the world gathers for
plating, anodizing, & finishing Q&As since 1989
"Re-coating carbide end mills"
-----
2003
Is it financially practical to re-coat carbide end mills in my shop after resharpening? We are a job shop of app. 25 employees machining titanium and other exotic materials.
John Morrow
- Tempe, Arizona, U.S.A.
---
2003
I was unaware that solid carbide cutting tools were coated with anything. What are they covered with.
James Watts
- Navarre, Florida
---
First of two simultaneous responses -- 2003

Actually, a very high percentage of carbide end mills are coated. The coating depends on the application. The most common coatings are TiN, TiCN, TiAlN, AlTiN, and ZrN. The only way to determine if it economical to re-coat after sharpening is to try it. One point to keep in mind: coated tools should not be run with the same parameters as uncoated tools. Generally speaking, the coatings handle high temperatures better than the base carbide, so tools can be run much faster. On the other hand, the coatings are more brittle, and thus should be run at somewhat lower feed rates than uncoated tools. So, if you don't re-coat, you may have to change your feeds and speeds.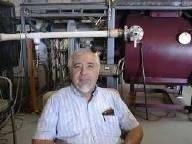 Jim Treglio
-
scwineryreview.com
PVD Consultant & Wine Lover - San Diego,
California
---
Second of two simultaneous responses -- 2003

It is common industry practice to re-coat both carbide and HSS cutting tools (drills, endmills, shaper cutters, hobs...). In the most simple terms, the most common PVD coatings include TiN, TiAlN, AlTiN and TiCN. Special diamond coatings have also been developed for this market for machining aluminium, graphite, composite materials, etc. Whether or not recoating is profitable for an individual company will depend on a number of factors including the volume of tools they treat, the efficiency of their operations, local market conditions (price pressures) and of course, mastry of the coating and stripping processes. CVD coatings are also a common coating on carbide cutting tools, especially inserts.
Jeff Ostman
- Olten, Switzerland