Where the world gathers for
plating, anodizing, & finishing Q&As since 1989
-----
Spots in nickel plating
2003
For a metal fitting to be used in leather accessories we need to plate bright mirror finish nickel on Zamac base material. Zamac is an alloy of zinc. We have problems in the surface of the fitting due to small air holes and surface defects on the base metal casting. We are buffing the casting still we have small spots on the surface which is not acceptable by our customer.
Is there a way to fill and smoothen the surface before nickel plating
Thanking you in advance.
Sukumar Sreenivasan
leathers - Chennai India, TN, India
---
2003
Plating is like a computer-garbage in=garbage out. I doubt if you will find a cost effective way to this problem. You might be able to strike it and then copper plate it and tumble it smooth. Hopefully, the copper would bridge the holes and the tumbling to polish would smooth the surface enough to nickel plate. I would not have high hopes for the operation and doubt if your customer will pay enough for the added steps.
James Watts
- Navarre, Florida
---
2003
You could pressure die cast the components or make out of brass which will eliminate air pockets. Your plating would be uniform free from blemishes.
K.V. Phadnis
- Mumbai, India
---
First of two simultaneous responses -- 2003

JUST HEAT THE MATERIAL IN OVEN AT ELEVATED TEMP, AND SEE THE DIFFERENCE BEFORE PLATING .
Suresh M Shah
- Mumbai
---
Second of two simultaneous responses -- 2003

By "air-holes" - do you mean bubbles? If bubbles then you have an adhesion problem. If you mean small holes it might be pitting. These are two different problems. Please give info as for your pre-nickel plating cycle.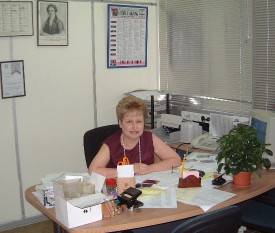 Sara Michaeli
Tel-Aviv-Yafo, Israel
---
2003
Your comment about "small air holes and surface defects on the base metal casting" needs clarification. Do you mean there are holes in the zinc casting? If so, this will almost certainly be the source of your problem. If you have porous castings, you have big problems. The holes will trap any liquid the casting goes into and will later let the liquid leach out and cause all sorts of problems - most of them you have already mentioned! It may be possible to fill the holes with a high throwing power copper and then plate the nickel on top once the holes are filled, but that depends on how porous the casting is. To solve the problem, get a better casting by changing your supplier. Of course, if you have the labour available, you could fill all the holes with a suitable low melting point metal...

Trevor Crichton
R&D practical scientist
Chesham, Bucks, UK
---
2003
Dear Mr Sukumaran,
Try using a better Diecaster to avoid the porosity in base metal. Also increase the copper content in your Zamac or Mazak base metal. This leads to better plating with no pin holes.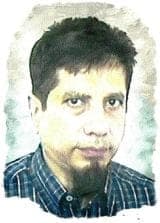 Khozem Vahaanwala
Saify Ind

Bengaluru, Karnataka, India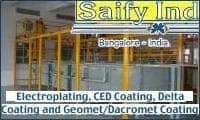 ---
2003
Mr Sukumar,
There is no alternative to good quality pore free diecasting as a first step.
- Minor defects in the surface can be leveled out using acid copper after a cyanide copper strike. The acid copper thickness will need to be 15 to 25 microns thick which gives a very smooth and leveled base for the nickel to follow. This is possibly the most appropriate alternative for your situation in practice.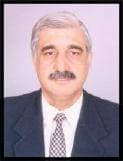 Asif Nurie
[deceased]
- New Delhi, India
With deep regret we sadly advise that Asif passed away on Jan 24, 2016