Where the world gathers for
plating, anodizing, & finishing Q&As since 1989
-----
How to be polite?
2003

Why is it that you are very sarcastic in answering questions that doesn't suit your taste. And you always refer questions to commercial stores or tell questioners to buy this book or that.
If you can't answer well let others do, just be polite.
There are enough wiseass in the internet, don't add.
James Ling
- New Kanji, Shang-lin, Manchuria
---
2003

I assume your criticism is directed at me, Ling. I'm human, flawed, and sometimes sarcastic, although I keep trying to be beter.
If you operated a website and someone asked how to perform an appendectomy or build an airliner, wouldn't you refer them to books or schools though? Metal finishing often involves dangerous, environmentally damaging materials which untrained people can hurt themselves and others with, whereas many people assume that metal finishing is dead easy and any amateur can safely and responsibly do it with a paragraph of recipes; I and others have spent a lifetime trying to learn it and still know only a fraction of what we'd like to know.
Yes I do answer questions which I'd rather not! The site would make no sense if too many questions remained unanswered. If you see a dozen unanswered questions in a row, how long would you stick around? So when inquiries go unanswered for a long time, I do go back and try my best to answer them even though I may not have hands-on experience in the topic.
People who want help and their questions answered beat a path to our door (and to any site's door). What is much harder to find are regular readers who provide answers. Part of my job is to keep reminding these generous "regular responders" that we're working hard to keep improving the quality of the questions so they'll be interesting, informative, and answerable. If I get to pick between losing one regular reader vs. a hundred one-time posters, I'll keep the one regular reader every time.
Thanks for taking the time to offer a suggestion.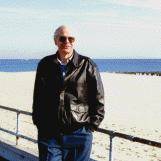 Ted Mooney
, P.E.
Striving to live Aloha
finishing.com - Pine Beach, New Jersey
---
2003




Well said, Ted




Trevor Crichton




R&D practical scientist




Chesham, Bucks, UK






---

2003




Hi James,

Oftentimes the quality of the answer will match the quality of the question. It is very difficult to answer questions that are poorly phrased or are missing essential information.

Anyone who posts a helpful answer on this website does so because that person wants to share their expertise. But it is hardly worth my time to investigate the gist of a question simply because the poster is too lazy to word his question properly.

People who post questions here should not assume that everyone who reads their questions is also capable of reading their minds. ;-)

George Gorecki




- Naperville, Illinois






---

2003




Hi James, We all have days when we are a bit grumpy. Ted has been here at least 5 days a week for several years. His basic nature is a wee bit sarcastic. I would suggest that you do not take an occasional less than kind remark personally. If you want to tell a person that has asked for a thorough discussion of all aspects of anodizing, be my guest with the answer. That person does deserve the courtesy of being told what book to start with. PS, one set of my anodizing books ran over 1,100 pages. Do you start to see the problem.

Next, people will rarely use the search engine. Their question has been answered dozens if not hundreds of times. Why should anybody take their time if the writer will not use any of his time in available free research.

As you said, do not answer it. Well then some people become hostile because no one would take hours to answer their question. Would you rather see 20 "no answers" or 20 "buy a book".

Am I qualified to speak? I think so. I have been here - unpaid - and rarely a thank you for 7 years now. My replies are second only to Ted.

Finally, it is a free country, at least here. If you do not like the answers you see, you are free to not come back. No other free site handles anywhere near the volume of this site, and several that tried are history.

James Watts




- Navarre, Florida






---

2003




Hi James,

I must back up Ted ... who I've never met ... because many, many questions posted are by people just looking for a glib, quick easy answer... and often do NOT provide enough info for one to intelligently reply to.

One tries to help people. But many inquirers are too damned lazy to research questions on an internet site and hope to get a good answer by asking finishing. com I sure would NOT LIKE to have Ted's job ... which must be very time consuming and calls for a nearly encyclopedic knowledge of finishing processes... and if a smidgen or two of sarcasm occurs, you must agree that it sure is sometimes FULLY deserved.

As for myself, I'm always extremely polite ...until I encounter an idiotic request.




Freeman Newton

[deceased]
(It is our sad duty to advise that Freeman passed away
April 21, 2012. R.I.P. old friend).



---
2003
You forgot to mention, Ted, that some questions/comments deserve some sarcasm. James...take a look at letter 12341 (unless are trying to market some copper-iridium coins, in which case, you won't understand)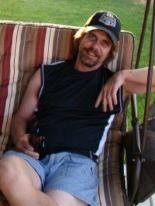 Marc Green
anodizer - Boise, Idaho
---
2003
First of all thank you James and thank you Ted.
As to metal finishing, don't you just dip it?
Jon Quirt
- Minneapolis, Minnesota
---
2003
Thank you Jon. As well as "just dip it", metal finishers charge a ridiculous amount for their product.
James Watts
- Navarre, Florida