Where the world gathers for
plating, anodizing, & finishing Q&As since 1989
"Chrome plating for piston/gas seal"
-----
2003
Q. Would chrome-plating the contact surfaces of a piston/gas seal improve the seal much, if the base material were high-quality steel? This is an idea I have for a gas-delayed blowback pistol like the HK P7. I need to reduce friction as much as possible between the piston and the chamber walls (on both inner and outer surfaces, like a moving 0-ring) but not have to resort to lubrication. Any advice would be greatly appreciated!
Mark Keogh
- Clondalkin, Dublin, Ireland
---
2003
A. Yes, piston rings have been chrome plated for more than half a century.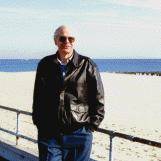 Ted Mooney
, P.E.
Striving to live Aloha
finishing.com - Pine Beach, New Jersey
---
2003
A. There are a number of coatings and surface treatments available for decreasing friction on steel components. Chrome plating on steel does not really have a low coefficient of friction, but chrome plating typically is hard and wear resistant, and the surface easily traps lubricants which is why it is so effective taking into account the entire system. If you do not want to add a lubricant, then I would propose looking at a different coating system, perhaps a high performance tool coating or one of the diamond-like coatings, which provide both increased hardness/wear resistance, as well as reduced friction.
Toby Padfield
- Troy, Michigan
---
2003
A. Thanks Toby! Agreed that the total system of chrome plating plus lubricant is proven and effective. But dry hard chrome plating has been used on thousands of applications too, and the coefficient of friction for chromium on steel is less than half that of steel on steel.
Also agreed that, if cost is not critical, and there is nothing that leverages against their specific weaknesses, there may be better alternatives like Boron-nickel, PTFE-nickel, and DLC. If low coefficient of friction is the pivotal thing to be considered, DLC will indeed probably be the winner.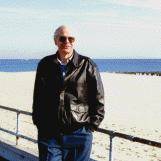 Ted Mooney
, P.E.
Striving to live Aloha
finishing.com - Pine Beach, New Jersey
---
June 22, 2012
A. Thermal Spray Coatings and Abradable Powder Coatings coatings can bring a great balance of properties to dry sliding interfaces. They can take up excess clearance, wear away in tight spots (i.e., break-in to fit during initial cycles), and are often self lubricating thereafter. The improved fit and contact of mating parts can dramatically reduce peak contact stress by spreading the load. Therefore, even though they are softer and lubricious, the durability can be amazing.
Running clearances can be reduced effectively to zero-zero without adding friction. The enhanced fit helps seal out foreign particles. If particles get in periodically, the coating can give way rather than hanging up the interface. Textured and sometimes porous coatings can retain oil or grease neatly.
Andy Suman
Line2Line Coatings - Clarkston, Michigan, USA