Where the world gathers for
plating, anodizing, & finishing Q&As since 1989
-----
Springs - powder coating vs blackening
2003
Q. We are manufacturers of seat frames & seats for automotive passenger car applications.
The frames have zig zag springs which have been till now powder coated along with the frames. We have recently started a powder coating plant and feel that the springs should not be powder coated as they might lose their property or may develop embrittlement.
We also have a problem of protective sleeves which are attached to the springs get burnt if the springs are assembled to the frames before powder coating.
The questions we have is: Are we harming the springs by powder coating? What is the basic protective characteristics of blackening or blacodising? Is there any standard for defining the quality of powder coating?
This understanding will help us in improving the quality of our products.
Thanks,
S Sundar
- Nashik, Maharashtra, India
---
2003
A. I don't see why powder coating would hurt the springs; the fusing temperature for most powders would be below the annealing temperature for spring steel. But you could wet paint them or electrocoat them instead.
The corrosion resistance of blackening solutions is minimal, and it would certainly not compare to the corrosion resistance of powder coating, or any organic coating. It is used where even a small dimensional change is not acceptable--for example on gears and sprockets that are pressed onto a shaft.
I can't find "Blacodising" in any of my technical references. But I believe it is a term used in India to refer to what we in the U.S.A. call "black oxiding".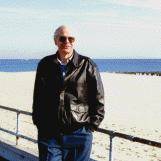 Ted Mooney
, P.E.
Striving to live Aloha
finishing.com - Pine Beach, New Jersey
---
2003
A. If it is a compression spring, powder coating can work. But for a tension spring the penetration of powder inside the coil is always a problem. Electrocoating is the best for finest throwing power. Powder coating has a tendency to chip while Electrocoating does not. Hydrogen embrittlement does not happen in powder coating or Electrocoating. The springs of good quality spring steel and properly heat treated are not affected by the baking temperatures of powder coating or Electrocoating (170 to 200 °C). Chemical blackening is no comparison to powder coating and Electrocoating. The protective sleeves should be fitted after the finishing operation only. They will always get damaged when heated!
adv.
We can do samples of Electrocoating on springs for you.
Gurvin Singh
Mohali, Punjab, India
---
2006
Q. What is blackodising? what are its advantages?
Ganesh Hegde
boiler mfg - Mumbai, Maharashtra, India
---
2006
A. "Blackodising"/"blacodizing"/"black oxiding" is a process where the parts are immersed in a very hot (290 °F) very salty solution (caustic, nitrates, etc.), then usually waxed or dipped in a light oil to give a nice cosmetic black appearance, and very slight corrosion resistance, without affecting their dimensions.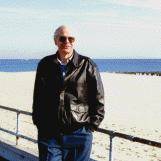 Ted Mooney
, P.E.
Striving to live Aloha
finishing.com - Pine Beach, New Jersey
---
2007
Q. What is the process of blackodising on cold rolled sheet component.
We are doing blackodising but not getting jet black colour. The colour appears with green shade.

regards
n.s.gusain
narendra gusain
production engg. - nioda, uttat pradesh, India
---
December 2014
A. Hi narendra. We have at least a dozen threads about troubleshooting black oxiding problems if you search the site for terms like "black oxide problem". But you would need to provide a lot of data, including type of steel, operating temperature, concentrations of the chemicals, etc., for people to be able to help you. Good luck.
Regards,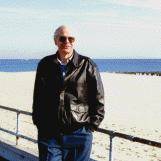 Ted Mooney
, P.E.
Striving to live Aloha
finishing.com - Pine Beach, New Jersey
---
---
October 28, 2014
Q. Is chemical blackening essential for springs which operate under 2 bar pressure in actuator assembly?

Please clarify the purpose of blackening or alternate method and why is it needed?

Thanks in advance.
raghul kumar
- Chennai, India
---
December 2014
A. Hi Raghul. Chemical blackening is for appearance and slight corrosion resistance without affecting dimensions. Alternatives include no finish at all, plating with zinc and black chromate, or a black organic coating such as electrocoating or powder coating. All of these other finishes affect the dimensions -- plating the least, powder coating the most.
Regards,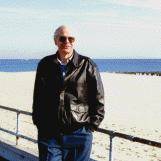 Ted Mooney
, P.E.
Striving to live Aloha
finishing.com - Pine Beach, New Jersey
---
---
Alternative spring coatings instead of "flock"
March 15, 2019
Q. We use this black flocking to reduce noise in our application.
Application: spring inside plastic/metallic tube.

As this is hard to handle, makes a lot of mess, I would like to ask for opinions regarding alternative coatings which might help reducing noise (frictional or spring related) and also help/offer corrosion resistance (240h).

Thanks!
Szil´rd Antal
Employee-Engineering - Brasov/Romania
---
March 2019
A. Hi Szil´rd. I think it would be practical to powder coat these springs with nylon in a fluidized bed system.
Regards,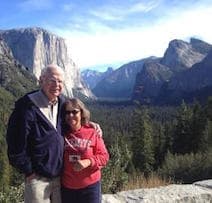 Ted Mooney
, P.E. RET
Striving to live Aloha
finishing.com - Pine Beach, New Jersey
---
March 18, 2019
A. A dry film lubricant would be easier to apply. :)
4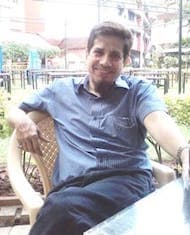 Khozem Vahaanwala
Saify Ind

Bengaluru, India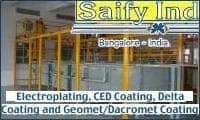 adv.: