Where the world gathers for
plating, anodizing, & finishing Q&As since 1989
-----
Illness from water softener
2003
If my landlord does not supply salt for the water softener, is the water safe to drink? Our water smells like yesterday's sewer, and often tastes like it. He recently raised the rent, and yet the water is not (in my opinion) fit to bathe in- let alone to drink. Is it safe? Is the diarrhea a cause, or is that just my cooking? (I've been a restaurant cook for 21 years).
Tia Winterholler
- Anchorage, Alaska, USA
---
2003
I should certainly hope that your cooking doesn't cause diarrhea if you've been cooking for the public for 21 years.
A water softener, at best, softens water so it suds better. It doesn't disinfect it. You need to call your city or county health department to test the water. I'd be almost sure that they will do it at no cost.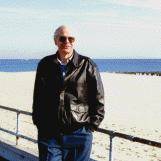 Ted Mooney
, P.E.
Striving to live Aloha
finishing.com - Pine Beach, New Jersey
---
2003
Normally, the "sewer" smell that you are experiencing comes from two possible sources. The most prevalent would be the presence of hydrogen sulfide in very minute quantities that are the source of the rotten egg smell. Unfortunately, its a rather common contaminant in well water supplies, especially in geologically active areas like yours. The other source, which is also likely to be present, is a type of bacteria called ferribacillus, or in layman's terms, iron bacteria. They are called this because they assimilate iron from water as a nutrient source. These are not harmful to you in normal quantities found in water, but will effect taste rather dramatically.
Am I to understand that when there is salt in the softener, that these issues go away or are you grasping for ideas? A softener will not remove hydrogen sulfide from water under 'normal' circumstances, as this generally has to be removed by an oxidizer treatment - typically the use of a media called greensand. This uses a chemical additive such as potassium permanganate to restore the media when its been used up. ( I know this sounds like a chemistry factory going on, but its all very normal - don't worry!) The softener WILL, however, remove iron from the water, which could be a clue.
I'd recommend that if the landlord is unreliable in refilling the softener salt that you purchase an undersink water purification system. They are only a $100-150 and that will remove essentially taste, sand, and make bottled water quality from your tap - regardless what type of water you have coming in. Either that, or ask him to stock salt there in quantity, and enjoin your neighbors in checking the salt levels weekly on a rotational basis and adding it when necessary.

Tom Baker
wastewater treatment specialist - Warminster, Pennsylvania
---
2003
I must make a mental note not to eat in your restaurant! Seriously, if your water is so foul, you should get the public health inspector in to assess it - drinking it could be fatal to you. Is the source specific to your rental, or is the source shared? If it is a single source, it may be worth getting your own water processing unit. A water softener is of little good as it only takes out salts and not bacteria and other bugs that will make you ill. Ideally the water should be chlorinated to kill the bugs and then filtered to take out all the microparticulates.
The best way to find out what you need for a good water treatment plant in your area is to ask a plumber or plumbing suppliers store. There is a trend towards getting people to drink very pure water made by either distillation or reverse osmosis. Both methods make excellent pure water but, in my opinion, this should not be drunk by itself. Water is an excellent solvent and if it is too pure, it can dissolve the minerals from your teeth and cause osmosis in your mouth and gullet. No doubt there will be people who disagree, but never mind. Finally, water is essential for life, so get the best drinkable water you can and live long and happy!

Trevor Crichton
R&D practical scientist
Chesham, Bucks, UK