Where the world gathers for
plating, anodizing, & finishing Q&As since 1989
"Hazmat transportation requirements & exclusions"
-----
July 12, 2021
Q. I have a driver picking up a load in Ohio coming down to Florida; this load has 1 case of primer 12 individual quarts, less than 25 lbs, this is showing as a non reportable quantity of hazmat, so am I to understand that the driver should not need a hazmat endorsement? and I do see that this small of a quantity does not require placards.
Eric Michaud
Freight Broker - Punta Gorda Florida
---
July 2021
A. Hi Eric. We're happy to post your inquiry, but remind you that this site focuses on metal finishing rather than transportation issues. Which is simply to say that we hope you get a timely response, but please don't hold your breath :-)
Luck & Regards,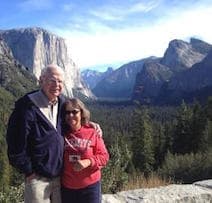 Ted Mooney
, P.E. RET
Striving to live Aloha
finishing.com - Pine Beach, New Jersey
---
July 20, 2021
A. Eric,
You really just need to check this in the 49 CFR for the specific material at issue here. Yes, multiple small containers inside a single box is generally considered less hazardous than the equivalent amount in one container. If the box itself requires no hazmat markings, or just the "limited quantity" black and white diamond, then the truck should not need placards nor does the shipment require hazmat paperwork.

Ray Kremer
Stellar Solutions, Inc.

McHenry, Illinois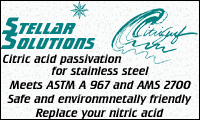 ---
---
↓ Closely related postings, oldest first ↓
---
---
2003
Q. We commonly pick up hazardous materials in the company truck. It is our understanding that if the gross weight of the load is less than 1,000 lbs., neither a CDL or placarding is required. We have been unable to find the specific rule that allows this even though our suppliers swear it is so.
Larry Anson
- Portland, Oregon, USA
---
2003
A. That is going to depend on what it is and how it is packaged. You can drive an 18 wheeler loaded with finger nail polish remover which is mostly acetone, but you can not load a 1,000 pound tank of acetone on the same truck without complying with DOT regulations. You can bring up the CFR for DOT on the internet or you can buy the books from the gov't printing office outlet in several large cities. Happy boring reading. You need tto carry a copy of the paragraph that excludes anything with you as there are inspectors that are not aware of all of the exclusions.
James Watts
- Navarre, Florida
---
2003
A. There are some hazardous materials that require placarding even if the quantity is 1000 pounds or less. Please refer to 49CFR 172.504, or get a copy of DOT Chart 11. Sorry I couldn't respond earlier, but I've been having fun filling out Form R's lately.
Steve Bizub
- St Louis, Missouri
---
---
April 13, 2019
Q. Hello how much arsenic can I haul before needing a hazmat endorsement?
Roath Robert
- Cotulla, Texas
---
April 17, 2019
A. Hi Roath, there are different regulations for different situations, as previous commenters have mentioned. Have a look at the information they have recommended, as well as the DOT website.
Also don't forget that whatever you are hauling, if it is considered 'material transported in commerce' rather than for a non-business purpose, hazmat is handled differently. And if your Arsenic is waste material, hoo boy, have fun with that one.
Definitely read up on your DOT and RCRA regulations.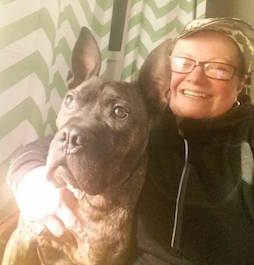 Rachel Mackintosh
Lab Rat and some other things - Greenfield, Vermont
---
---
Do Three 55-gallon drums of vanilla require hazmat endorsement & placards?
June 10, 2019
Q. We ship and haul vanilla extract in 55 gallon drums. We do not exceed the 1000 lb limit when hauling this on an 18 wheeler. The shipper does not designate on the BOL that is is flammable. Once of our drivers got stopped and got a warning. So can someone verify what the laws are if you are carrying less that 1000 lbs of drums that weigh about 300 lbs each across state line. Do you need a hazmat endorsement to do this and do you need placards?
karen floyd
transportation dispatcher - Fresno, California usa
---
June 17, 2019
A. Hi Karen,
The first thing you will want to do is get a Safety Data Sheet from the manufacturer of the vanilla. Some things to look at are the Physical Properties section, paying attention to the flash point (I assume this is a typical alcohol-based vanilla extract), the Composition section which will tell you what the carrier is (probably Ethanol aka Ethyl Alcohol), and the Transportation Information section, which will tell you whether the DOT has assigned it a Proper Shipping Name or made a determination that it is 'Not Regulated For Transport'. Most likely, the proper shipping name will be UN1170, Ethanol Solution, D001 (if the FP of the mixture is <140 °F), 3 PGII and also require a flammable sticker. Also the drums they pack it in have to be Class Y or better, with a valid UN stamp on the drum. I assume you have a Hazmat compliance handbook at your facility? The JJ Keller one is ubiquitous.
You're going to have to look up the limits on volume or weight, but this should point you in the right direction.
Also! If it's a hazmat, make sure the shipper has provided you with a response number such as their ChemTrec account. If the shipper hasn't provided you with an SDS, ChemTrec, any placards the shipment may require, and a correctly filled out BoL, they are out of compliance and you should not accept the skid. The shipper, not the transporter, bears legal responsibility to provide placards. But it's still your responsibility to know whether you need them, and to have a driver who has a hazmat endorsement if the shipment requires it.
If the shipper has not provided the SDS, proper labelling on the drums, correct packaging, etc... I'd be having a chat with them pronto!
Good luck!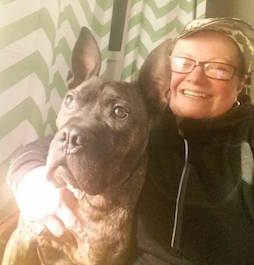 Rachel Mackintosh
Lab Rat and some other things - Greenfield, Vermont