Live! From beautiful Pine Beach New Jersey: Welcome to the world's most popular metal finishing website
topic 22369
1,000 lb hazmat exclusion?
A discussion started in 2003 but continuing through 2019
2003
Q. We commonly pick up hazardous materials in the company truck. It is our understanding that if the gross weight of the load is less than 1,000 lbs., neither a CDL or placarding is required. We have been unable to find the specific rule that allows this even though our suppliers swear it is so.
Larry Anson
- Portland, Oregon, USA
---
2003
A. That is going to depend on what it is and how it is packaged. You can drive an 18 wheeler loaded with finger nail polish remover which is mostly acetone, but you can not load a 1,000 pound tank of acetone on the same truck without complying with DOT regulations. You can bring up the CFR for DOT on the internet or you can buy the books from the gov't printing office outlet in several large cities. Happy boring reading. You need a copy of the paragraph that excludes anything with you as there are inspectors that are not aware of all of the exclusions.
James Watts
- Navarre, Florida
---
2003
A. There are some hazardous materials that require placarding even if the quantity is 1000 pounds or less. Please refer to 49CFR 172.504, or get a copy of DOT Chart 11. Sorry I couldn't respond earlier, but I've been having fun filling out Form R's lately.
Steve Bizub
- St Louis, Missouri
---
---
April 13, 2019
Q. Hello how much arsenic can I haul before needing a hazmat endorsement?
Roath Robert
- Cotulla, Texas
---
April 17, 2019
A. Hi Roath, there are different regulations for different situations, as previous commenters have mentioned. Have a look at the information they have recommended, as well as the DOT website.
Also don't forget that whatever you are hauling, if it is considered 'material transported in commerce' rather than for a non-business purpose, hazmat is handled differently. And if your Arsenic is waste material, hoo boy, have fun with that one.
Definitely read up on your DOT and RCRA regulations.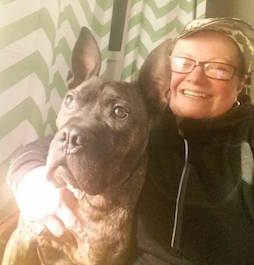 Rachel Mackintosh
Plating Solutions Control Specialist / Industrial Metals Waste Treatment - Brattleboro, Vermont


If you have a question in mind which seems off topic, please Search the Site