Where the world gathers for
plating, anodizing, & finishing Q&As since 1989
-----
Alodine Composition
2003
Q. Where in the heck can I find something telling me the chemical composition of Alodine?
Tom Ganey
- Layton, Utah, USA
---
2003
A. Alodine is a Henkel trade name for a series of proprietary chromate conversion baths, not one single product. Henkel will presumably be happy to furnish an MSDS and a technical data sheet for whichever specific process you are interested in. They will answer general questions, but not give the exact formulation (neither will Coca-Cola). Unfortunately, your question is a bit abstract, so we don't know which Alodine product you are interested in, or what you want to know about the composition, and to what detail. Please get back to us; thanks.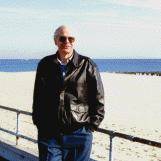 Ted Mooney
, P.E.
Striving to live Aloha
finishing.com - Pine Beach, New Jersey
---
2005
Q. I, too, would like to know the chemical composition of Alodine because I could then answer the questions I have about it on my own.
The questions I need to answer are related to managing the EH&S (Environmental Health & Safety) for my company.
The MSDS is too vague, and the technical bulletin is focused on the marketability of the product and not on the EH&S aspects. And rightfully so.
I need to know: What is the acid that contributes to the low pH? I can only ASSUME its an oxidizing acid, and again I have to ASSUME it MAY be an organic acid.
And if it contains chromium (which leads to the oxidizer assumption) how much and in what oxidation state?
These questions need to be answered for many levels of government reporting and waste transportation requirements. Here are some of the issues: Carcinogenicity: health (HUGE impact on my company if I have to initiate and maintain OSHA's Chromium Standard); Acid: waste (is it RCRA or non-RCRA: big price difference on disposal cost); oxidizer: waste (compatibility with other acid wastes and hazard segregation during transportation); Chromium level: water treatment and methods of analysis.
If I looked at either the molecular formula, or had the chemical composition, I would be comfortable that my answers to these questions would help maintain a safe work place for my employees and minimize any negative impact my company may have on the environment while using LOTS and LOTS of Alodine.
Sheree Kinzel
Defense - Riverside, California USA
---
April 30, 2015
A. There are several different Alodine products. Most if not all contain Chromium Trioxide which is also known as Chromic Acid. The Chromium is in +6 oxidation state which makes it extremely hazardous. The MSDS for Alodine 1200 which is what I am looking at is very clear about the composition, hazards, clean-up, and disposal considerations. The EPA or your state agency will be able to answer specific compliance issues for you.
Steve Gangi
Jonal Laboratories - Meriden, Connecticut, USA
---
May 2015

Thanks Steve. The only thing I would question regarding your informative answer is the "most" part. These days, with RoHS forbidding hex chromates, and with great progress having been made in hex-free chromates including the MIL-DTL-5541 hex-free TCP formulations, I think "most" Alodine may not be hexavalent anymore, although some most certainly is.
Thanks for mentioning Alodine 1200, one of many Alodine formulations, because I think some readers weren't yet fully understanding that Alodine is a tradename, not a specific product, so that their questions are somewhat like asking "how many seats in a Chevrolet?" Do they mean a Corvette or a Suburban?
Although "trivalent chromate" is actually an oxymoron because chromATE implies hexavalent chrome, the term is so widely used that it's accepted. Thanks again.
Regards,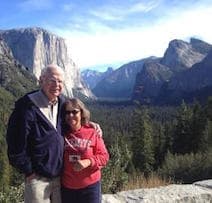 Ted Mooney
, P.E. RET
Striving to live Aloha
finishing.com - Pine Beach, New Jersey