Where the world gathers for
plating, anodizing, & finishing Q&As since 1989
-----
Nitrotec Surface Treatment Information Request
---
2003
Nitrotec surface treatment: I need some help on defining a process specified by a new customer. The customer has specified the Nitrotec-S surface treatment, I know that this process is a licensed process with minimal licensees in the USA. However there are similar process that claim to produce like results in surface finish, corrosion resistance, lubricity, & black color. IE.NU-TRIDE, Lindure, etc. Is Ferritic Nitrocarburizing the generic name for the similar processes and is there a standard process? Any information on this process will be greatly appreciated.
Mike Colasanti
- Kalamazoo, Michigan, USA
---
2003
The Nitrotec process is actually a Gas Nitriding process, not a Liquid Nitriding process. Liquid Nitriding can be further subdivided into cyanide bath processes or non-cyanide bath processes. Ferritic Nitrocarburizing can be performed in either liquid, gaseous, or plasma environments, but is probably most associated with liquid processes carried out in non-cyanide baths.
There are a number of industry standards that cover these types of processes, and really should form the basis of a drawing specification, not the use of trademarks or tradenames for the various patented and licensed processes. The following list references the various standards and tradenames:
SAE AMS2759/6 [affil link] & SAE AMS2759/10 [affil link] - Gas Nitriding standards (Nitrotec)
[Ed. note Jan 2011: AMS2759/6 [affil link] was replaced by AMS2759 [affil link], AMS2759/10 [affil link] is now withdrawn]
MIL-STD-1876
[affil link]
- Gas Nitriding (spec has been canceled)
SAE AMS2753 [affil link] - Liquid Salt Bath Ferritic Nitrocarburizing (non-cyanide, NUTRIDE, ARCOR, MELONITE)
SAE AMS2755 [affil link] - Molten Salt Bath Nitriding (cyanide-based, TUFFTRIDE)
Lindure is a gaseous ferritic nitrocarburizing process from Bodycote, but I believe the process standard to which it meets has been canceled (SAE AMS2757 [affil link]). It is possible that SAE AMSS6090 [affil link] Steel Carburizing and Nitriding, Processes For is a general standard that covers this process, and the others as well. I would recommend using one of these standards as the basis for specifying product characteristics and requirements.
Toby Padfield
- Troy, Michigan
---
2006
Nitrotec-S is more than just gaseous ferritic nitrocarburizing. It includes at least one specified post treatment and may include others not identified. There are three licensees in the US. The process used to be covered by up to 8 patents in the US and I think that there is one or two remaining. One patent covers Nitrotec-S (#4,881,983) and therefore can not be duplicated without violation of the patent or disappointing the customer, or both.
Arvid Casler
- Cherry Valley, Illinois, USA
---
December 14, 2012
Thanks for the warning, Arvid... maybe Mike can get the spec changed. Most professionals are highly in favor of companies offering proprietary processes, and either patenting them or keeping them as trade secrets, and exercising good stewardship over them; but are generally opposed to seeing brand names written into specs.
Regards,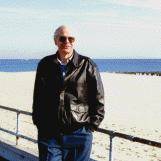 Ted Mooney
, P.E.
Striving to live Aloha
finishing.com - Pine Beach, New Jersey
---
September 29, 2008
Which gasses are required for this process and what's their functions?
Ravi Kumar J R Javagal
hightemp furnaces - Bangalore
---
January 10, 2011
hello sir,
i have a little knowledge on Nitrotec treatment, that it is a surface engineering to enhance the properties like Corrosion and wear resistant surface High surface hardness etc, but my question is related to its inner hardness, and does Nitrotec heat treatment enhance machining properties, please let me know about this.

Thanks
MANTESH.C CHOUKIMATH
student - Bangalore,KARNATAKA, India
---
2003
Hello I'm a material expert and I need some help about Nitrotec NQ40 and Oxynitrocarburation technology. What is the NQ40 material? Could you explain this process ? Can I substitute other process for them? How can I do it? I promise you can help me.

Mohammad Zarghami
Sapco - Tehran, irankhodro, Iran
---
2005
Dear Mohammad,
You can contact the company:
Mamasta
Spikweien 27
5943 AC Lomm
Netherland
Best Regards
Heinz Westerhoff
- Germany