Where the world gathers for
plating, anodizing, & finishing Q&As since 1989
"Extreme pH Suitable Tank Material"
-----
2003
What's the best material for a process waste treatment tank that can handle Ph 1 through 12 for neutarlization to ph 6 at 80-90 deg. C. Also needs longetivity since proposed location requires opening up a roof. Don't want to do that every 5 years. 'Would appreciate all feedbacks.
MF Gomez
- Paramus, New Jersey
---
2003
My opinion: vinylester fiberglass.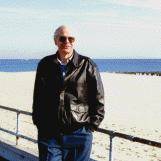 Ted Mooney
, P.E.
Striving to live Aloha
finishing.com - Pine Beach, New Jersey
---
First of two simultaneous responses -- 2003

Hi MF
It's not a good thing to argue with Ted ... but what he said about using fibreglass, (at least he picked the best resin type) is only right in the short term. Furthermore, fibreglass constructions are not homogenous like thermoplastics and they sure can wick if scratched. Nor do they like strong acids, either!
The answer is to use a dual laminate ... but which one? Due to your temperatures, then you'd have to go to one of the weldable fluorocarbons such as FEP, HALAR or Tefzel. (You can't use PVDF due to its dislike of high pH, nor can you use CPVC due to the given temperature range).
These are expensive. They normally come with an etched backing onto which the fibreglass can be bonded to. Material thicknesses of 0.060" are too thin for good welding, so use min. 0.090". This work MUST be done by an expert Company used to armouring the weaker thermoplastic with fibreglass and fully familiar with tank construction (i.e., all corners are radiussed, for example). Further, if you had a well made thermoplastic liner and went to the best all-fibreglass shop in the world, it would FAIL ! Which is why you must only go to a fully accredited dual laminate fabricator.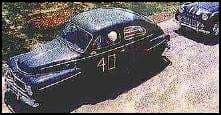 Freeman Newton
[deceased]
(It is our sad duty to advise that Freeman passed away
April 21, 2012. R.I.P. old friend).
---
Second of two simultaneous responses -- 2003

My opinion is 1/2 inch polypropylene with a fiberglass shell. Do not overlook the possibility of vinyl liners. they stand most chemicals well, but 90C will require a special liner. They soften and stretch like crazy at this temp and will not withstand much abuse at that temp. You also have not said what the chemicals will be. This makes a massive difference in what you select, especially in stainless steel.
James Watts
- Navarre, Florida
---
2003
Re James's suggestion of PP, ah, well it could work at lower temperatures but the FRP shell would have to be a real loose fit as the difference of the coeff. of expansion between fibreglass and PP is around 7:1 ! This is why dual laminates have taken off (N.A.C.E. have now, I believe, a library on how to make them, testing, etc. ...and for the record, the first ever paper on them was in l974...mine).
Further, as he correctly points out, you did not state what acids you'd be using ... and if nitric, ah, oh dear, then PP is a no-no. Go the archives, if you are interested, and have a look at # 8169.
Upon reflection maybe the CPVC:FRP dual laminate material is OK at max. 90 °C and it would certainly cost far less than the fluorocarbons.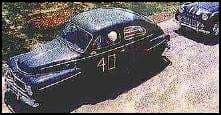 Freeman Newton
[deceased]
(It is our sad duty to advise that Freeman passed away
April 21, 2012. R.I.P. old friend).