Where the world gathers for
plating, anodizing, & finishing Q&As since 1989
-----
Help with blue water
2003
I am trying to figure out why my pool water is blue? I've shocked the pool, have the chlorine, alkalinity and ph where it is supposed to be but can't get rid of the blue color. Do you think a clarifier would help the situation? I'm open to any suggestions I just want a clear pool.
Thanks,
Donna Mason
- Utica, New York, United States
---
2003
My guess is that you are using a copper based algaecide and put in far too much. Not much else will give you a lot of blue color unless you have a blue liner or tile.
James Watts
- Navarre, Florida
---
2003
I have to agree, that the blue color is not only abnormal but potentially dangerous. It is characteristic of copper when present in compounds or solutions of copper sulfate and similar salts. If the color is present in the water, you may need to have the water tested, as high levels of copper are dangerous. It is an algaecide and biocide precisely because it has a certain amount of toxicity. If there is any chance of this, the pool will need to be drained and refilled.
Other possible causes are blue dye from either a prankster, or something else that has blue added such as a toilet bowl cleaner [affil link]. This would also be inadvisable to use for swimming.
In some cases, particularly in new housing developments where the water is relatively soft, residents have seen blue water from their taps. While the book is not closed on the causes, the most likely reason is copper contamination from the new piping. As a side note, plumbers often use wasteful practices such as "dunking" copper pipe sections into the brazing flux, which leaves many ounces of unnecessary flux in each system. The result may show up in taste and blocked faucet filters for months to years. The action of the flux in the pipes may also contribute to copper in the water.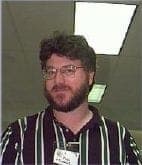 Paul Tibbals, P.E.
gas & electric
San Ramon, California, USA
(My opinions are not related to nor a statement of my employer's)
---
2004
I was given Copper Algaecide by a pool company at the end of last summer to correct a stubborn algae problem. I accidentally put in too much, but it did clear the water quickly. I then had my water tested and received the winterizing kit and closed my pool.
Upon opening this year, my water was cloudy and greenish. I have shocked and added chlorine... my levels are now within normal.... yet my water still doesn't look completely clear and my liner looks faded. Could the copper algaecide have bleached my liner, and could you suggest a reason that might contribute to having so much problem getting my water right? I've never had this problem before at opening time.
Lynn Baker
- Ringgold, Georgia, USA