Where the world gathers for
plating, anodizing, & finishing Q&As since 1989
-----
What may be causing Acid Copper to peel from a Cyanide Copper Strike?
2003
We are a mid-sized metal finishing shop located in Yuba City, California. We specialize in Chrome, Brass, Copper, Nickel and cadmium plating. Our clientele consists mostly of automotive and boat restoration shops throughout Northern California and beyond. August of 2004 will mark our 50th year in the metal finishing industry. Now to get to the nature of my question: Does anyone have any past experiences or explanation of what may be causing our ACID COPPER TO BLISTER AND PEEL OFF A CYANIDE COPPER STRIKE? The cleaner is up to par as well as the acid dip. We do a 5 to 8 minute strike, a triple rinse after strike, acid dip then triple rinse, then into our acid copper at 4 volts. We have peeling and blistering on just half of a car bumper. It will also happen on die cast and smaller parts also. We have tried everything our chemist can suggest but he is located in the bay area hours away and can't be here on call. If anyone should know of any reasoning or solutions as to why this may be occurring, an e-mail or phone call would be greatly appreciated. We are at our wit's end.
THANK YOU ever so much,
Gene Hutchinson
- Yuba City, California, USA
---
2003
You might be oxidizing your strike deposit in the rinse after acid dip. I wouldn't rinse after the acid dip (I would rather drag acid into my acid copper than water). Go directly from the acid dip into acid copper.

James Totter, CEF
- Tallahassee, Florida
---
2003
Gene,
You have peeler problem between copper strike and acid copper. I think after copper plate ,You need Electrocleaner with reverse current - Rinse then 5-10% Sulfuric acid dip -Rinse then Acid Copper tank.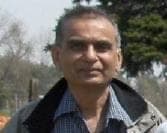 Popatbhai B. Patel
electroplating consultant - Roseville, Michigan
---
2003
Another idea: the cyanide copper may be contaminated with oil, excess brightener or anti-pit agent (surfactant).
Te acid copper could be contaminated with oil, excess brightener or surfactant, -- or chromium contamination.

Don Baudrand
Consultant - Poulsbo, Washington
(Don is co-author of
"Plating on Plastics"
[affil link to the book on: Amazon or AbeBooks ])
---
2003
Just a few thoughts: is the blistering always in the same place on the bumper and is it on the inside or the outside. Is it in a place where there could be solution retention? If the fault is reproducible, then the problem is in the workpiece or the plant, if not, it is probably in the electrochemistry. Does the process run continuously or is there a resting time between operations when the cyanide copper could oxidise? If there is a way that the rinse water could be retained in the bumper for some time?- this could cause local oxidation and subsequent adhesion loss. Assuming the acid rinse is compatible with the acid copper electrolyte, try eliminating the water rinses prior to acid copper and go into the acid copper with an acid clean surface. If the cyanide copper deposit is left too long, it too can form an oxide layer, so it is a good idea to give it both a cathodic and anodic acid etch (after rinsing off the cyanide of course!). Finally, are the solutions clean?! - is there any evidence of oil, grease or other contamination either from the plant, the water inlets or ventilation systems. Is there any evidence of contamination in the cyanide copper? - try looking at the water breaks in the rinsing immediately after the cyanide copper process. Are you using brighteners in the cyanide copper? if so, is the bath in spec, as too much brightener can cause adhesion problems.

Trevor Crichton
R&D practical scientist
Chesham, Bucks, UK