Where the world gathers for
plating, anodizing, & finishing Q&As since 1989
-----
Rust in pipelines
2003
We have recently start production from our newly-built dye-house. All the pipelines (Steam, water etc.) are new which are feeding water from the main tank to the dyeing machines. We are facing severe rust problem in our bleached (White) batches. It's almost a month has been passed and water is continuously flushing from these pipes to bleaching machines and still we are facing the same situation, Although the intensity has been reduced.What should we do to control the rust coming from pipelines to machines?
Ijaz Hussain
- Faisalabad, Punjab, Pakistan
---
2003
The pipeline is possibly badly rusted inside, rusted, and it needs to be replaced with :
1) PVC pipeline where water temperature is below 40 Centigrade.
2) SS\ pipe where the temperature is higher than 55 °C.
3) You may consider other materials such as PVDF where the temperature tolerance is below 60 Centigrade for safety, and no steam is present.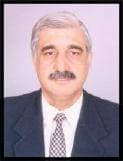 Asif Nurie
[deceased]
- New Delhi, India
With deep regret we sadly advise that Asif passed away on Jan 24, 2016
---
2003
Hi Asif ! Your comments about PVC were right on ... but I'm curious why you said that PVDF should only be used at max. 60 &C not for steam. The 'charts' say it is OK to 140 °C ... but it does not like high pH, i.e. 10-1/2 and over but scintillates in acid conditions .... also, it is not available in larger pipe sizes like PVC and would have to be fabricated from sheet and armoured (the so-called dual laminate process)with fibreglass to achieve the necessary strength. Moreover it isn't inexpensive. The other disadvantage of plastics in a hot country like yours would be thermal expansion especially when exposed to the sun whereas stainless would not be affected. One can overcome this by good engineering (i.e., expansion joints etc) which is another plus for considering stainless. PVC still remains my favourite plastic, however !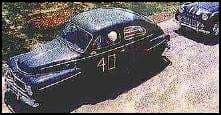 Freeman Newton
[deceased]
(It is our sad duty to advise that Freeman passed away
April 21, 2012. R.I.P. old friend).
---
2003
Dear Sir,
Pipeline which has been used is of MS type. We are working on the possibility to change the pipeline from MS to SS. But what might be the possible factors/measures if we want to remove rust inside the pipes? Ijaz.
Ijaz Hussain
- Faisalabad, Punjab, Pakistan
---
2003
Ijaz,
I have following solutions for you :
1. If you want to remove rust from within the pipe, it's very difficult. Instead use a water based Rust Converter [affil link] which will chemically convert the rust into a polymeric corrosion resistant coating.
2. Many co-polymers are available which can withstand continuous temperatures of 175 °C, are highly acid resistant(ph=1) as well as alkali resistant. These are available in paste form and have to be applied by spatula (possible on exteriors only) They can even seal blow-holes and surface defects and even seal out pinholes. Pinhole hydraulic Pressure resistance up to 110 kgs/sq. cm.
Regards,
Aquadra
Rishi Prakash
- Mumbai, India