Where the world gathers for
plating, anodizing, & finishing Q&As since 1989
-----
Brass Candle sticks re-tarnish after polishing
2003
Q. I have several brass candle sticks from 9" to 40" tall. I polish with Brasso [affil link] and in no time at all they are tarnished again. What can I do or use to make the finish permanent? Taking them to a professional finisher is out of the question as their fees are so high and even more than I paid for the candle sticks when they were new.
Ken Z
[last name deleted for privacy by Editor]
- Chula Vista, California, USA
---
February 2012
A. Hi Ken.
Yes, one of the downsides of mass production is that it is indeed often cheaper to buy new than to have something refinished. Professional finishers have to charge as much for their time as plumbers and auto mechanics.
But what you may want to use to protect the finish yourself is simply a spray can of brass lacquer.

Best of luck.
Regards,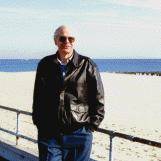 Ted Mooney
, P.E.
Striving to live Aloha
finishing.com - Pine Beach, New Jersey
---
---
Remove red candle wax stains on brass candleholders
2002
Q. I have brass candlesticks stained from red candle wax. The wax was easily removed of course, but I'm left with these very unattractive red stains. Any suggestions on how to remove them?
Sara Davis
- Rocky Mount, North Carolina
---
2004
Q. I have a proud brass stag which I want to illuminate for the yule season. Last year, I burned regular votive candles w/o any protection. ANYWAY ... Wax is dripped over my stags back and I want it removed. Any HELP? Typo.
Cathy Lee
- Beloit, Ohio
---
November 3, 2012
Q. Did anyone try Mothers' polish?
I have the same red unattractive stains. I took off the wax with hot water. Now the brass candlesticks have red stains pretty much all over. Any ideas? Did the Mothers' polish work? Thanks. ASAP please: holidays ahoy!
alex gross
- sherman oaks, California usa
---
March 2014
A. Hi. It's best to put the item in the freezer for a half hour before chipping off the wax, as it comes off easily and more completely. Then put it under hot water and wipe off whatever remains with paper towels. Then wash with warm water and soap.
If you can't get the red stains out of deep pores, there is always "Aircraft stripper".

-- this is methylene chloride which won't hurt metal but will hurt humans. It's very toxic; so do it outside, upwind, wearing goggles and gloves. Good luck.
Regards,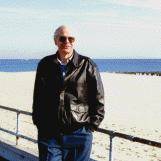 Ted Mooney
, P.E.
Striving to live Aloha
finishing.com - Pine Beach, New Jersey
---
---
Brasso never stops turning tissue black
2006
Q. I used Brasso [affil link] on a brass candle holder and each time I use a clean kleenex and put some Brasso on it and then wipe hard. The kleenex is black after awhile and I get a new kleenex and apply more Brasso. I can repeat this over and over again... When does the kleenex not get black? I feel that I can never come to the end.
Lonny Dagostini
n/a - Edmonton, AB, Canada
---
2006
A. You should be trying to get the candle holder looking good, Lonny, and stop when it does. Brasso has chemicals that will react with brass, and you should not be unhappy that it continues doing so indefinitely. Good luck.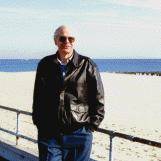 Ted Mooney
, P.E.
Striving to live Aloha
finishing.com - Pine Beach, New Jersey
---
2006
A. The black you have on your kleenex is oxidized brass, it's supposed to look like that. You're never going to get it to remain the same color, and generally Brasso gets that color even when it's used on clean surfaces.
Marc Banks
Blacksmith - Shawboro, North Carolina
---
2006
adv.
We have a product called 'MIRACLE CLOTH" which is impregnated with oils and wax which quickly removes the tarnish while depositing a light film of these to retard oxygen from causing the tarnish. Our reusable cloth will replace a quart of any of the popular metal polishes. Contact us for more info.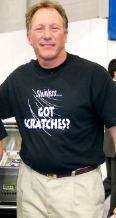 Barry Feinman
BarrysRestoreItAll

Carlsbad, California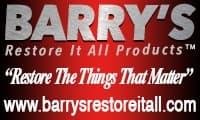 ---
---
How to protect brass candleholder
March 2, 2014
Q. Hello. I am interested in purchasing a free-standing brass candleholder, but was told by the seller that it is unlacquered as hot wax tends to remove the lacquer of the brass anyway. Would a clearcoat or other commercial style finish protect the brass adequately so I would not have to constantly polish it? Also, is there a difference in brass quality depending on the country of origin?

Thanks so much.
Kathy Nolton
hobbyist - Seattle, Washington
---
March 2014
Hi Kathy. One of the advantages of brass lacquer is that it is easily removed with acetone or lacquer thinner for periodic replacement. But there are a good number of clearcoats available, from simple wipe-ons like Everbrite [a finishing.com supporting advertiser], to two-component automotive clearcoats. Best of luck.
Regards,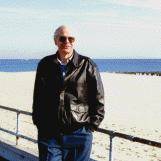 Ted Mooney
, P.E.
Striving to live Aloha
finishing.com - Pine Beach, New Jersey