Live! From beautiful Pine Beach New Jersey: Welcome to the world's most popular metal finishing website
topic 22121
Cleaning and etching of titanium
A discussion started in 2000 but continuing through 2019
2000
Q. I was wondering if anyone could give me any Idea on the cleaning of a Titanium pipe. I have used Ammonium Bifluoride before, but it is just to harsh. I was wondering if the was a non-fluoride type of cleaning.
Jon Kuehler
- San Diego, California, USA
---
---
2001
Q. I'm looking for Ti-6Al-4V and the acid pickling process done on it. If there is any information you can let me know.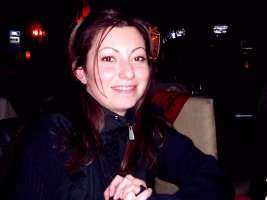 Esra Baydemir
medical equipment manufacturing/fresh chemical engineer - Izmir, Turkey
---
---
2003
Q. I have been looking into using the titanium alloy Ti-6Al-4V as a pressure vessel material to encase helium. I have done a lot of poking around about how to get all of the hydrocarbons and contaminants from the titanium, but all I can find are nitric and HF acid etches. Along with high temperature baking, would it be safe to say that the virtually all hydrocarbon deposits inside the vessel would be evacuated? Any input into the cleansing and preparation of titanium would be much appreciated.
Jess L.
NASA/Goddard Space Flight Center - Greenbelt, Maryland, USA
---
---
Cleaning 6AL4V titanium plate after grinding
April 7, 2010
Q. Can you please provide some direction as how to effectively clean titanium parts after grinding, which uses VG550 synthetic grinding fluid? These parts will go through another grinding operation later so it's imperative that there is no residue remaining that could adversely affect the next grind or the titanium itself.
Julie Spence
metal shop employee - Hillsdale, Michigan, USA
---
April 12, 2010

A. Removal of typical soils and non-adherent surface contamination from Titanium can be done using hot alkaline cleaners (~ 80-85 °C) or non-chlorinated solvents like acetone, toluene, or methyl ethyl ketone (MEK). Ultrasonic cleaning or rinsing is recommended from maximum removal of embedded contamination. Titanium suppliers like Timet have good technical information available on their websites as well.

Toby Padfield




Automotive component supplier - Michigan, USA





---

April 12, 2010

A. Ultrasonics with an appropriate solution might be one approach. Another would be to use aluminum oxide grit wheels to grind and then soak the ground part in hot caustic cleaner solution with agitation. This will dissolve most of the aluminum oxide particles. Periodic reverse would add to the surface cleaning/agitation, but it involves more time and money.

James Watts




- Navarre, Florida




---
---
March 2, 2019
Q. I want to bond strain gages to titanium 6Al4V (grade 5). I have been told that titanium absorbs metalworking fluids. To remove the fluids, I must clean with mild soap, rinse, bake at 350 °F for 2 hours, and then repeat this process at least 4
times to boil out the metalworking fluids.

Can anyone confirm this process.

I would prefer to ultrasonically clean the part in a strong alkaline clear at about 160 °F.

Any comments will be appreciated
Joe coehlo
shop employee - Woodland, California, USA


If you have a question in mind which seems off topic, please Search the Site