Where the world gathers for
plating, anodizing, & finishing Q&As since 1989
-----
The repairing process of roller bearing axle
Q. Based on manual of standards and recommended practice, section G (electro chemical metal deposition process), the repairing process of roller bearing axle journals which are grooved or undersize should be done by nickel selective electroplating. With mention to hardness and thickness of coating, is it possible to do the process by hard chromium electroplating or not? "1- Machining 2- Hard chromium electroplating 3- Machining "
Arezpo Salehi
RAD AVARAN SANAT CO. - Tehran
2003
---
2003
A. Repair options can depend on the application. Bearing journals used in certain heavy-duty applications are not successfully repaired by hard chrome plating due to the brittleness of the plating. An example is the repair of railroad axles where the journal is subjected to extreme load and vibration which caused premature failure when repaired with chrome. It was found that "electrochemical deposition of metal" using brush plating produced the only acceptable results.

Brush plating also allows the option of locally filling a groove with metal to restore a surface instead of the machining-plating-machining process.

From my experience, if a S&RP manual specifies brush plating it is usually the superior and most economical repair method. If the S&RP specifies "brush plating only", it is because other standard repair methods such as hard chrome playing have fail to produce satisfactory repairs.
Michael Wisniewski
- Chatsworth, California, USA
A. The current most economical method of repairing roller bearing axles is brush plating with Nickel. FYI.
Dan Kahmann
- Indep, Missouri
2003
---
---
Repairing an embossing roll
February 22, 2016
Q. I want to fill some dented area by copper electroplating,
It is an embossing roll of steel, which compresses fabric. This will work as a cathode. Copper plate will be acting as an anode.

Should I add some zinc to make it hardened?
kalicharan sharma
- Ahmedabad, Gujarat, India
---
February 2016
A. Hi Kalicharan. Although you may know more about this subject than me, such that zinc can be practically added to copper plating to harden it, I tend to doubt it.
To my knowledge, the common ways to repair such rolls include welding or brush plating with nickel. If you have access to a certified, highly skilled welder, I think you should ask him what he thinks. If not, I would contact a brush plating specialist to come in and repair this roll by brush plating with nickel. The chances of trial-and-error and OJT solving the problem are probably slim, and I think copper will prove too soft. Good luck.
Regards,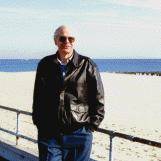 Ted Mooney
, P.E.
Striving to live Aloha
finishing.com - Pine Beach, New Jersey
A. I would strongly suggest welding with an IGBT [insulated gate bipolar transistor] based welding machine wherein beads are very dense, porosity is very minimum, and they can be machined/ground/polished easily. However, use welding rods after confirmation of material grade, you can use pure No. welding rod for the same. Best luck.
Mahendra Gargatti
- BELGAUM KARNATAKA India
February 24, 2016
---
Q. Hi,

I need help. I have seen some people filling damaged roll patterns by electroplating. They use white powder not blue copper sulphate. I tried this but Blue copper sulphate [affil links to item on Ebay & on Amazon] is not even sticking on the rolls.

What can be the reason? Can anybody tell?
Dipak Patel / kalicharan sharma
[returning]
- Ahmedabad, Gujarat, India
February 26, 2016
---
February 27, 2016
Q. Dears,

I have seen some people doing this. The defective spot of roller is covered by insulation media. After that coppersulphate mixture with water is poured in it. Then copper electroplating is performed on it to fill. Final shape is given by filing and making required pattern.

The thing I want to know the why cupric sulphate white fine power is used and not normal blue copper sulphate [affil links to item on Ebay & on Amazon] is used.

Next question is that when I tried this with blue copper sulphate [affil links to item on Ebay & on Amazon] adhesion was so poor that copper layer just peeled out with cloth.
What can be the reason?

Thanks.
kalicharan sharma
- Ahmedabad , Gujarat, India
---
February 2016

Copper (II) Sulphate
A. Hi kalicharan. copper sulphate [affil links to item on Ebay & on Amazon] pentahydrate (CuSO4.5H20) is blue crystals, but it is possible to drive the water out and get anhydrous copper sulphate [affil links to item on Ebay & on Amazon] (CuSO4), which is a white powder.
I don't know why that was used, but it is significantly more concentrated, so that might possibly be the explanation. I don't think that is what causes the difference in adhesion though -- I think proper cleaning and activation is necessary so that you are not trying to get adhesion to oils or tarnishes. What material is the roll made of?
Regards,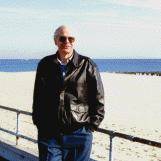 Ted Mooney
, P.E.
Striving to live Aloha
finishing.com - Pine Beach, New Jersey
adv.
Brush plating equipment, chemicals, and supplies from Gold Touch