Where the world gathers for
plating, anodizing, & finishing Q&As since 1989
"Zinc nickel/cobalt plating and hex chrome"
-----
2003
Q. Due to the hex-chrome free regulations for automotive suppliers, we are required to change our plated parts to comply with the new regulations. I received a note from one of our suppliers saying they will change one of our bracket's plating from e-coat to zinc nickel/cobalt plating, and improve rust resistance at the same time; the question I have is if zinc nickel/cobalt plating an hex-chrome free plating and, if it is, why it has a better rust resistance. We are a Tier 1 and 2 supplier of A/C automotive parts.

Thanks,
David Lujan
- Belleville, Ontario, Canada
---
"INCO guide to nickel plating"
by International Nickel Ltd.
from Abe Books
or

Affil. Link
Your purchases make finishing.com possible
2003
A. First, zinc alloy platings (zinc-nickel or zinc-cobalt) do not contain hexavalent chromium. Modern epoxy electrocoats do not contain hexavalent chromium either.

Next, hexavalent chromium IS present in the chromic acid sealer used after the phosphating pre-treatment frequently used during the electrocoat process. Modern formulations from the major phosphate/electrocoat chemical suppliers (Oakite/Chemetall, PPG, Henkel Technologies, etc.) have replaced the chromic acid sealer with another type that is hex chrome free.

Now, another significant source of hex chrome is in the chromate conversion coatings used on top of zinc or zinc alloy platings. Be sure that the zinc-nickel or zinc-cobalt plating that you are considering is going to be supplied with a trivalent chromate instead of a hexavalent chromate.

And lastly, you should be wary of someone quoting better corrosion resistance with zinc alloy plating over electrocoat. If the electrocoat process is the immersion type (not the barrel process), and uses a zinc phosphate pre-treatment, and is the cationic epoxy type, then the corrosion resistance should be outstanding when properly applied-- on the order of 1000+ salt spray hours. Only very thick zinc-nickel coatings with a heavy chromate coating can approach this type of corrosion resistance, and this is for parts that are rack plated, not barrel plated. Also, I am not sure that any of the trivalent chromates can provide better than about 500 hours of salt spray resistance until the formation of white rust (zinc corrosion products).
Toby Padfield
- Troy, Michigan
---
2003
A. Mr David Lujan

PU and Epoxy based Electrophoretic Lacquer usually withstands corrosion better than chromated Zinc alloys.

The cost factor is another issue, which appears to be at the root of this issue.

It may be slightly costlier to put on an electrocoat , hence the direction of Plated Zinc alloys.

The issue of Hex Chrome is addressed currently with Trivalent chromates which are the immediate substitute.

But Alloy coats might not provide the real answer in the long run.

However if cost reduction vs corrosion resistance is the issue , stay with ED coats and look for better pre treatment and better 2 coat Epoxy systems that run in excess of 1000 SST hours and cost less to buy, have high solids (Concentrated)= Cheaper, and are user friendly..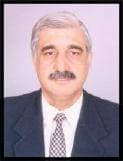 Asif Nurie
[deceased]
- New Delhi, India
With deep regret we sadly advise that Asif passed away on Jan 24, 2016