Where the world gathers for
plating, anodizing, & finishing Q&As since 1989
"Painting galvanized steel swing set"
-----
2003
I recently inherited a "large" swing set, about the size of what you would find at an elementary or middle school. The set is constructed of galvanized steel and I would like to paint it in order to enhance its appearance (it was plopped and bolted into concrete footings in my backyard). I've been told that painting galvanized steel is technically difficult, others have told me that it's not possible except by commercial means. Can anyone help me with this project.

THANKS.
Reed Berend
- Lexington, Massachusetts
---
2003
I had one too when the kids were younger, and now I wish I had painted it so I could give you hands-on knowledge, Reed. But, I believe that a well-weathered galvanized finish can be painted with an appropriate galvanized metal primer, and that the usual problem is due to the chromate conversion coating that is usually used on top of the galvanized finish. People responding to earlier letters here said that trisodium phosphate [affil link] and a scrub brush will remove the chromate.

It would be beyond the scope for the painting of an old swing set, but any professionals who are reading this regarding industrial painting of galvanized components should know that there are "recognized" preparation steps for preparing galvanized surfaces for painting in ASTM D6386 [affil link], and that the American Hot Dip Galvanizers Association at www.galvanizeit.org has booklets available that explain the situation with painting galvanized steel.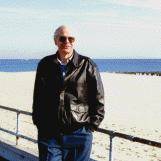 Ted Mooney
, P.E.
Striving to live Aloha
finishing.com - Pine Beach, New Jersey
---
2003
Check with several paint stores. One will sell a primer for painting on galvanize. It used to be a zinc chromate based paint, but you can not get it over the counter anymore, so there will be a suitable substitute at one or more stores.
James Watts
- Navarre, Florida
---
2003
I have noticed that many people are having trouble painting on galvanized steel surfaces. I have a similar problem. Has anyone found a "best" way? I have an old swing set that has been around for potentially over ten years and has been painted numerous times. The paint just keeps peeling. What can I do?
Miriam Peterson
- New York, New York
---
2003
Painting over unsound paint is a guarantee of getting to paint it again in a couple of years. Chip off as much as you can with a good paint scraper and strongly wire brush the entire surface area. Prime with a primer for metal -- one specially made for galvanize if it is truly galvanized, and then paint with an epoxy or polyurethane or enamel all formulated for heavy use in an exterior environment. This will last several years (depending on abuse).
James Watts
- Navarre, Florida
---
2003
Unfortunately galvanized steel after it has been passivated is not a good surface to paint over. The passivation with dichromate solution gives a relatively inert surface that paint will not bond well too. If the passivation is removed (not easily done) the very active zinc will bond with the applied coating but any moisture that penetrates the coating will then readily oxidize the zinc turning the original problem of lack of adhesion with the passivation into loss of adhesion with the formation of zinc oxide under the coating.

When galvanized surface is intended to be painted the zinc coating is first coated with a pretreatment such as zinc phosphate, and then a passivation coating of dichromate applied. The paint is then applied over this. The pretreatments used are crystalline in nature and give very good mechanical bonding with the coating. If a passivated coil is received by our operation it is not painted even though we use a phosphated cleaner system. The passivation is very difficult to remove.
Ronald Zeeman
- Brampton, Ontario, Canada
---
April 10, 2010
If you wish not to overly invest in the project, scrape off excessive flaking paint using a plastic scraper wash metal with vinegar, rinse with water let dry then apply a primer, for a longer lasting coating the polyurethane HS series paints are better but some what expensive. epoxy's are good on aircraft for several years and both come in a variety of colors.
Thomas Warwick
- PSL, Florida, USA
---
April 24, 2011
As a single family homeowner in a Mediterranean theme neighborhood we want to build a 'rustic' looking pergola - a Douglas Fir (uncovered patio structure). The available construction fasteners, column and end caps [brand: Simpson Strong Tie] are galvanized zinc, very shiny and not rustic looking. My research suggests cleaning these pieces with [TSP] tri sodium phosphate to remove dirt and grease, then soaking in household vinegar (minimum 4% acidity) length of time unknown; scuffing up surface with (Scotch Brite) nylon scouring pad; rinsing thoroughly with water (some suggest distilled water); thoroughly rinse and dry; use (Krylon) H20 Latex spray paint - this paint [non alkyd] without any primer should be applied in several light coats. Please suggest other / better methods or processes that would be available to a homeowner. Thanks, Karl
Karl Graab
Hobbyist, homeowner project - Bakersfield, California, U.S.A.