Where the world gathers for
plating, anodizing, & finishing Q&As since 1989
-----
Polishing Cast Aluminum
2003
Q. I am in the process of building a 350 chevy engine for my truck, I want to polish an Edelbrock intake to a lustrous shine. My question is, can I use bead blasting for this without damaging the surface of my intake? If this will cause any damage at all, what would you suggest using to achieve the finish I want?

Thanks,
Rich Alley
personal use - Lafayette, Indiana, USA
---
2003
A. Rich, you can bead blast the outside of a manifold and it will make no change to the inside or the way it works. However, bead blasting will leave a dull, pitted finish. To get a shine you will probably have to use a series of sanding, buffing, and polishing wheels on a hand held grinder or electric drill.

Good luck,
Ed Kay
- St. Louis, Missouri, USA
---
March 12, 2011
A. I am in the process of polishing a Performer Intake now.
You will first have to sand the intake as smooth as possible.
Sanding rolls mounted onto a screw shaft work well or you can take a 1/4" shaft about 3" long a cut a slice about 1" in one end. Roll sandpaper onto the shaft and tape it on. Using a die grinder to power it. Wear gloves and glasses.
Jewelers Rouge can be used to get it to a more finished polish.
Believe me there is nothing easy about doing this.
Patience! And perseverance!
Richard Feury
- Hendersonville, North Carolina USA
---
---
2003
Q. If I have a coarse Aluminum Intake Manifold (cast molded) and was wondering if there was a certain technique to getting this to a smoothed polished finish?
Chris Hoglund
- Auburn Hills, Michigan
---
2003
A. Big job for you. Takes me usually 5-8 hours, going flat out. Always use a lubricant. I alternate between kerosene and vegetable fat. Use grit rolls of 80, 120, 240, 320. You need about 15 of each grit. These rolls go on a tapered spindle in an electric die grinder, no faster than 3000 rpm. That was the easy part! Next, use hard felt cones and grey cutting compound all over. Don't forget the detail in nooks and crannies -- the hard part! Wash off with degreaser. Finish with a stitched cotton buff and tripoli all over. You must use a fast 3850 rpm and powerful machine for this. Forget adapting bench grinders or old washer motors, they don't cut it! To really brighten it up, use a spiral stitched cotton mop of two sections by 10 inch dia., plus hyfin compound sparingly. Good luck!
Mark Gunn
- NSW, Australia
---
---
How to finish aluminium small castings?
"How to Cast Small Metal and Rubber Parts"
from Abe Books
or

Affil. Link
Your purchases make finishing.com possible
2003
Q. I need some technical advice on the following:

1. What is the best method to get excellent surface luster and finish on cast aluminium curio items such as statuettes? I have seen some with excellent finish but I don't have an idea to produce the item myself.

2. What is the type of tank to be used for electropolishing solution (mixture of heated acids)? Our stainless steel tank doesn't last long.
Alex Abraham
- Ernakulam, Kerala, India
---
2003
A. Vibratory tumblers work quite well, you will however round off the detail the longer it is tumbled for. With our castings (small lightweight high detail) we run them for several days in 3 stages of silicon carbide imbedded plastics, followed by a full day cycle in saw dust imbedded jeweler's rouge [affil link]. They come out with a great finish!

As for bright dip-electropolish tank, try a ceramic lined vessel. If you're like me and do this is in small quantities you can find the tumbler setups through jewelry suppliers, and you can even get ceramic lined containers in various sizes at your local grocery store.

Good luck!
Jason Aube
- Flint, Michigan
---
---
Polishing of aluminum sand castings
2005
Q. WE ARE DOING SAND CASTING OF ALUMINUM GRADE BS 1400 LM4 AFTER MACHINING ON LATHE MACHINES WE HAVE TO DO POLISH WANT GLASS SURFACE FINISH KINDLE SUGGEST ANY PROCESS AO CHEMICAL
SHAPES ARE COMPLICATED OF OUR ITEMS or SUGGEST ME MATERIAL TO BE USED WITH CHEMICAL ANALYSIS.
ALPESH SHAH
DEEPAK INDUSTRIES - India
---
---
October 14, 2012
Q. Hi Pros,

How to get a good high mirror surface on cast ADC 12 aluminum without black marks? We are producing some 10-20 cm high solid aluminum items that are meant for indoor use.
We currently have 2 problems with this surface.

- Some items have black dots in the surface; can anybody tell how to get rid of them?
My guess is that after the casting process, when the items cool, there are particles in the air that contaminate the items.

- We get oxidation so the surface turns white-ish after 6 months; is there any way to close the surface of aluminum better? (I don't want to give the items any form of coating).

Thank you very much for you reply.
Finn Tranberg
Product development - Denmark
October 17, 2012




A. #1 If it is not in the cast metal then it has to be the environment.
#2 I think you have to define coatings. Oxidation cannot be stopped, but you can slow it down and the only way to do that is to apply some form of protection with gas, liquid or solid.




AF Kenton




retired business owner - Hatboro, Pennsylvania






---

October 17, 2012




A. Finn,

What is the Aluminum alloy type? Some aluminum alloy can be electropolished to mirror finish (see pic attached of polished and non-polished pieces comparison).



It is more expensive than mass vibratory finish, but for some items it makes sense.




Anna Berkovich




Russamer Lab





Pittsburgh, Pennsylvania






---
October 19, 2012
Q. Hi AF Kenton

Thanks for reply. I also suspect the environment to be the bad guy!
Could you please give me some more info about how to slow the oxidation down, by gas, and liquid?
(Maybe with links or other)

Hi Anna B.

Thanks for reply. I am currently trying to get the spec. of the AD12, I will let you know ASAP.
Finn Tranberg
- Denmark
---
October 25, 2012
A. I would be reluctant to suggest a protective coating until you correct the problem of the spots. Gases are not very economical protective systems, so I'd look into liquids. Any petroleum base product offers some protection. Again you need to define your needs in the way of protection and use.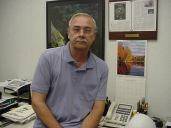 AF Kenton
retired business owner - Hatboro, Pennsylvania
---
---
July 4, 2016
Q. I recently purchased a large box of aluminum castings used for jewelry and other items. Some are rough cast and need sprues removed, all the way to polished but uncoated pieces. I know how to remove casting marks with a grinder, but the castings are rough (sand cast). Will a tumbler or vibratory tumbler polish out these pieces? (What type media?) And do I need to seal the finished (shiny) pieces as they still will leave dark aluminum residue on skin, etc. Any ideas? Thank you!
Teresa Wallace
artist - Okla City, Oklahoma USA
---
July 7, 2016
A. If your castings are rougher than 35 RMS you can try a fast cut (rough) ceramic media in a vibe.The larger the better for speed or a time period 4-8 hrs or more. After that you, you may want to go to a coarse plastic media for a couple of hours or until smooth. A third step brightening can be done wet or dry.
All metals will oxidize over a period of time. The sooner you can protect them the better.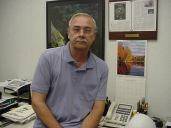 AF Kenton
retired business owner - Hatboro, Pennsylvania
---
---
January 21, 2019
Q. Hello hope you all are doing well over there.
We are making some cast aluminum products but we are not getting the desired surface finish while turning. There are some people in Agra city of India who are doing the same thing. They are getting the finish like chrome while turning ... but the problem is they are not telling us their technique. What should we do to get chrome-like surface finish on lathe?
Do we need some kind of special bit metal or lathe hand made tool? Please suggest something that helps us to reach our goals.
Thanking you.
Mohd Gulzaib
Aluminum utensils - Moradabad,U.P, India
---
January 2019
A. Hi Mohd. Please fully read this thread then search the site for "polishing aluminum". How do you know they are doing it on a lathe? If they are doing it on a lathe, why do you think that they are doing it in a single step, turning to a chrome-like finish. When you are attempting to reverse engineer someone else's process, you must start by getting some of their parts and doing a full inspection and metal analysis so that you are 100% confident that their material is absolutely identical to yours. Good luck.
Regards,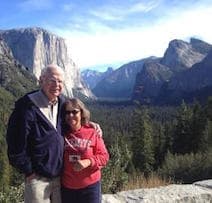 Ted Mooney
, P.E. RET
Striving to live Aloha
finishing.com - Pine Beach, New Jersey
---
---
Polishing Aluminum TrickFlow® Upper Intake
May 1, 2020
Q. Hi my name is Randy and I've got a project I've been doing that I need some answers too . First I am polishing a TrickFlow upper intake for my car . I have already stripped the powder coat & I've got at this point 40+ hours in the sanding & polishing . I'm trying to get a mirror-like finish as the final result . Early on while sanding I saw something in the center of the intake like a blemish or maybe it's deep pits ; it's very small & hard to see but you can't feel it. I went ahead & finished sanding & started to polish it with rouge bars & the finish was looking very good except for the defect in the center of the intake -- this defect never disappeared.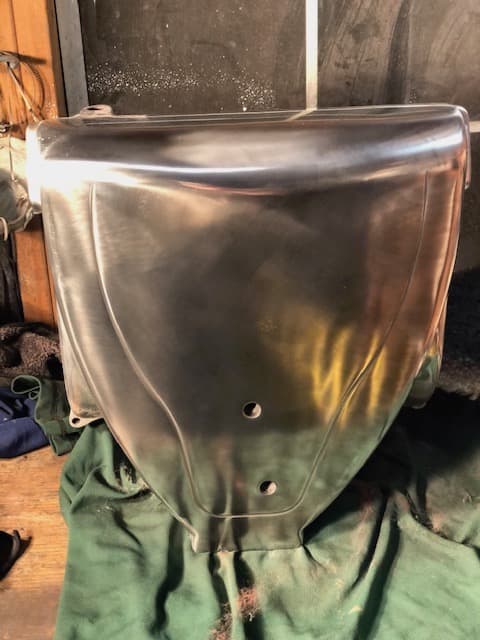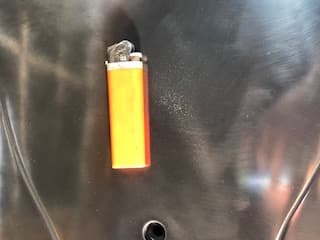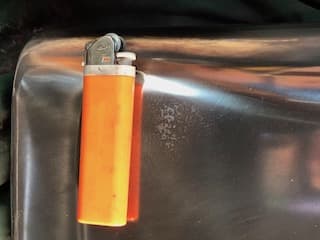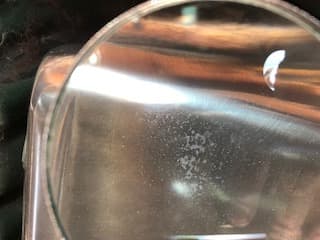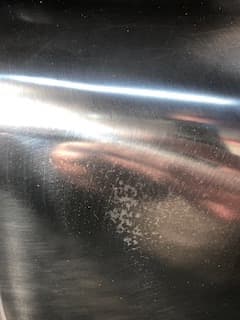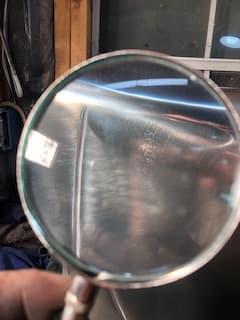 Matter of fact I went back & sanded the entire top of intake again trying to get this defect out but now as I sand the more the defect shows up ever more. I now have 2 of these blemishes showing up! Sanding does not make these spots disappear it only gets worse. So that being said is there anything on the market that I can use to maybe put on these places and then sand it back down & then polish it back to a mirror finish? I've got a lot of time & money in this project & I really hate to just leave it with the defects cause it's right on top where it's very noticeable. Any help would be greatly appreciated! Thanks
Randy Stonecipher
- Tuscumbia,Alabama United States