Where the world gathers for
plating, anodizing, & finishing Q&As since 1989
-----
Painting over chrome finish on bicycle?
2003
I need help, I need to know if there is any special paint that will paint over a chrome finish on a bicycle frame or if there is a special technique to use to make it so paint will stick to the chrome finish. Please someone help me.
Jonathan D
[last name deleted for privacy by Editor]
- Baldwin, New York, USA
---
2003
Hi, Jonathan. The "chrome finish" on your frame is probably zinc plating that has already been lacquered; it is unlikely to actually be a chromium electroplating unless it is very old. So check for compatibility of your paint with this lacquer in an inconspicuous spot, and if there is no reaction you should be good to go. Good luck!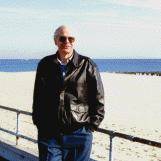 Ted Mooney
, P.E.
Striving to live Aloha
finishing.com - Pine Beach, New Jersey
---
2004
The answer to this question was for painting over chrome and was not answered; whether or not the material was chrome, the question is still "How to paint over chrome" not whether the object was or was not chrome. Painting over chrome requires a bit more prep. in getting off that "shine" which will make the paint slide of easily, so it's a fine grit sand to dull everything, wax and grease remover, and etching type primer then apply your metal paint finish of choice.
Brian M
[last name deleted for privacy by Editor]
bicycle repair - Shaunavon, Sask., Canada
---
Thanks, Brian! For items that are actually electroplated with nickel and chromium, your advice sounds very good.

Still . . . Jonathan wanted to paint his "chrome finish" frame, and I tried to help him. If he had asked whether he could have a piece of fruit that caught his eye, I'd tell him if it was wax; I wouldn't insist that the proper answer is to say "by all means!", and watch him break a tooth :-)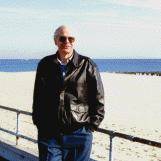 Ted Mooney
, P.E.
Striving to live Aloha
finishing.com - Pine Beach, New Jersey
---
2006
Hi,
I just got back some trims from a plating house here in Mass. They look fantastic! I am restoring a 68 Ford Galaxie XL Fastback. I do need to know how the pro's would do the detail painting on these parts? I have access to a sand blaster. If I mask off everything,and blast just the areas to paint. Will that work? Also, what paints give the best results? What is used in the auto industry to do the detail work? What application methods work best? I want this to look really good! Any help is appreciated!

Thanks,
Andy Semenyck
- Brimfield, Massachusetts
---
2007
What do I need to do to paint over plastic chrome on a motorcycle. I want to cover some deep scratches. I tried to rough up the surface with wet/dry sandpaper and some of the primer has taken pretty good but there are other areas that a thumb nail peels off the primer. Any help will be used.
Thanks. Leo
Leo Bontrager
- Bella Viata, Arkansas
---
2007
The problem that I have seen over the years is that you have to clean before you sand (instead of the other way around). otherwise you will rub all the dirt and oil into the metal or remaining paint, which in turn gives you the "weak" spots in the paint. sometimes it will even texturize on you and thats really hard to get off.
Wesley Selph
- Tyndall AFB FL
---
January 19, 2009
So...When I take my original late 50's Bottecchia lightweight bicycle frame to the chromers, to chemically remove the original chrome then triple chrome plate the frame new again...the "best" way to paint the top and down tubes on top of the chrome is to?

The original paint is candy blue metallic paint over the chrome so that the paint "pops".
ryan rolla
- southern california usa
---
January 21, 2009
Hi, Ryan. We have a Chrome Plating FAQ that may help you understand more about chrome plating, but if you are going to paint it, you don't chrome plate it, you stop with the nickel plating layer, then use a Self-Etching Primer [affil link] to hopefully get adhesion. Good luck.

Regards,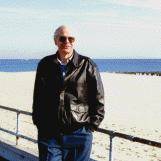 Ted Mooney
, P.E.
Striving to live Aloha
finishing.com - Pine Beach, New Jersey
---
May 4, 2009
If you take the time and expense to rechrome your bicycle parts it might be well worth looking into having that frame professionally repainted. Often when you think that all the paint on a frame is off it isn't, there is always a chemical residue left over. Many paints don't mix and the result can be that the residue lifts from the metal after you reach a certain threshold of new paint. It is difficult at best to competently paint tubes as the blow by often leaves you going to the other side of the frame to cover the rough stuff and you lay too much paint on meeting this threshold without warning. High pressure sprayers are best kept out of the equation if possible.
Henry McMahon
- Pocono Summit, Pennsylvania, USA
---
June 22, 2009
Hi, I have an early '60's chrome plated Carlton bicycle frame that was originally painted in some kind of transparent coloured lacquer. I want to re-do this stripped frame but I don't know what to use. I do NOT want to remove the chrome plating or otherwise scour it, it is an essential part of the finish. I want to paint over it with a transparent coloured paint.
Would glass paint be robust enough do you think?
Jon Haddock
- Salisbury, Wiltshire, England
---
April 10, 2010
I'm seen this old school style of paint over chrome. In the past the chrome plating process was much cheaper to perform. Now, "Tri-Coat" painting can give you the same effect without the chrome process. I.E. Candy Apple painting is done this way. Remember, your paint job is only as durable as the clear coat or "top" coat that you apply, assuming that the prep work was done correctly.
Cliff Wright
- Vancouver, Washington, USA
---
October 20, 2010
I've recently purchased an 80's BMX bicycle frame off Ebay, and there is rust on the frame. It's not a high end frame, an old Murray (supposedly track certified, right)
Would the chrome on this be actual chrome, or paint, or how can I tell? (haven't received it yet)
Art Webb
- Columbus, Texas, USA