topic 22007
How to Clean Brass and Protect from Tarnishing
A discussion started in 2002 & continuing through 2017
(2002)
Q. I am installing solid brass light fixtures on the outside of my home. Is there some coating that I can put on to prevent tarnishing?
Dan Theno
- Grove City, Ohio
---
(2002)
A. Hello,
Your brass light fixtures probably already have a lacquer finish from the manufacturer. If you feel they don't, clean the brass with a lacquer thinner [linked by editor to product info at Amazon]. If a bunch of gunk comes off, that would be the old lacquer. Keep stripping the lacquer off and polish the brass, then wipe off any polishing compound with the lacquer thinner, get some decent exterior grade acrylic lacquer, spray, let dry and you are done. I'd wait at least a few months before doing any of this, it should be enough time to see if the brass was lacquered originally.
Jake Koch
G. J. Nikolas & Co., Inc.
Bellwood, Illinois
---
---
(2003)
Q. I have a medium size "Brass" collection that I clean often, my question is where or what can I use to protect my brass (keep it bright) after cleaning it? Any helpful suggestions?
Norma
[last name deleted for privacy by Editor]
- Logan, Utah, USA
---
(2003)
Q. Is it OK to spray lacquer on brass to keep it from tarnishing? If not, is there some other coating I could use for the same purpose?
Thanks,
Pat W
[last name deleted for privacy by Editor]
- Oakland, California, USA
---
(2004)
Q. Pat,
I am also interested in knowing if I can use a lacquer on my old brass lanterns that are on either side of my front door. Can you tell me what you have found out about this.
Thanks,
Mimi N
[last name deleted for privacy by Editor]
- Charleston, South Carolina
---
(2004)
A. Yes, folks, that's what brass lacquer is for. You can find out more about the technology of brass lacquers from G.J. Nikolas [a finishing.com supporting advertiser], and contact them for quantities of it.
For small quantities for home use, you can buy a spray can of brass lacquer. Good luck with it!
Ted Mooney, P.E. RET
finishing.com
Pine Beach, New Jersey
---
---
Refinish exterior brass light fixtures
(2003)
Q. How do I refinish outside brass light fixture before painting the exterior of my house. It was pressure washed, which may have had bleach in the mixture. I have brass light fixtures, that got dull and one has dark places on it. Is there a way to bring back the shining brass and seal it?
Katherine Miller
- Johnson City, Tennessee, USA
---
(2004)
Q. Saw your request for information about protecting the 'shine' on brass.
I have the same problem - I build clocks and keeping the look is a problem.
I would appreciate any information that works.
Many Thanks,
H.D. Dickinson
- La Canada Flintridge, California
---
---
(2005)
Q. My name is Jamie and my family has a chrome plating/powder coating company. What I would like to know is what would be the best way to protect brass indoors (such as church ware) -- type of lacquer or clear coat without leaving haze or overspray, or outdoors such as for lighting fixtures.
Jamie Szymanowski
PLATING AND POWDER COATING SHOP - Toledo, Ohio, USA
---
(2005)
A. Jamie

There are alternatives available.

1) Indoors: Use a Nitrocellulose based material like Century lacquer from G.J. Nikolas [a finishing.com supporting advertiser]. It's the right way.

2) Outdoors: The brass will need Electrophoretic lacquering. This calls for in an Electrophoretic lacquering plant, and chemicals. E-Coat is the best direction to protect brass outdoors for say 3 to 4 years.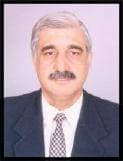 Asif Nurie
- New Delhi, India

With deep regret we
sadly advise that
Asif passed away
on Jan 24, 2016
---
(2005)
A. Indoors You can use any good nitrocellulose based lacquer, outdoors only 2-component epoxy or Incralac.
Good luck!
Goran Budija
- Zagreb, Croatia
---
---
Brass Lamps Tarnish Despite Lacquer
(2005)
Q. I am in the process of cleaning and polishing brass lamps, manually (no easy task I might add).
My question to you is, if brass was coated with a lacquer or some other sealant, why does the brass tarnish. How do I prevent this?
W. David Duncan
Home owner - Louisville, Kentucky
---
(2005)
A. We appended your question to a thread that hopefully will at least partially answer it, David. You didn't say whether the lacquer failed in ten days vs. ten years though. If it failed immediately it was low quality; if after a while, brass lacquer is not permanent, but is meant to be periodically removed and replaced. Good luck.
Ted Mooney, P.E. RET
finishing.com
Pine Beach, New Jersey
---
---
To minimize searching and offer multiple viewpoints, we've combined multiple threads into the dialog you're viewing. Please forgive any resultant repetition or failures of chronological order.
---
---
Tarnished Lacquered Brass Light Fixtures
(2006)
Q. I am an architect working with a non-profit children's home which has dozens of lacquered brass light fixtures that have badly tarnished/discolored/pitted under the lacquer finish within the past 3 years. How can they clean/repair the brass and/or remove the lacquer? The original problem arose at the fixture assembling plant but the manufacturer will not warranty the light fixtures. The children's home wants to reuse the fixtures but many are too discolored to install. They need to strip or clean or polish the lacquered fixtures. Is there anything we can do that will not require disassembling the fixture?
Karen Burditt
Architect - Washington DC
---
(2006)
Q. I would like to know how to refinish my brass porch lights too. They are dull from the weather. Please.
Dorothy Ferguson
Retired - Lakeland, Florida
---
(2006)
A. You can use lacquer thinner [linked by editor to product info at Amazon] to remove the lacquer, then use Brasso [linked by editor to product info at Amazon] to clean the parts -- there are lots of letters in the archives that give variations on the process (if you want more detailed instructions).
Jim Gorsich
Accurate Anodizing Inc.
Compton, California, USA
---
(2006)
A. Please check to see if the fixtures are solid brass or brass plate. You can use a magnet. Using a magnet to check if the item is solid brass will or not will only work if the non solid brass item is plated steel, it will not tell you if the item is plated brass over zinc die cast.
If brass plated, the use of an abrasive cleaner may remove the brass or the discoloration might be through what could be a thin brass coating (flash over nickel). If the items are plated, you might consider painting the fixtures as a way to reduce your cost vs replacing.
Gene Packman
process supplier - Great Neck, New York
---
---
How to Remove Lacquer from Saxophone
(2006)
Q. I am a sax player in Boston. (Selmer Mark Vl baritone).
Most of the lacquer has worn off the horn. I would like to remove the rest, and just polish it.
I would appreciate the right help in this matter.
Thanks in advance.
Hector Hambides
Semi pro. musician - Brighton, Massachusetts, United States of America
---
A. Hi Hector.
Lacquer thinner or even Acetone [linked by editor to product info at Amazon] should remove the lacquer easily (if it's lacquer rather than some higher tech clearcoat). It's fine to just polish it after removing the lacquer, but it will have to be done often if you wish to keep it bright. Good luck.
P.S.: If I were emperor, it would be illegal to have a band without a sax :-)
Regards,
Ted Mooney, P.E. RET
finishing.com
Pine Beach, New Jersey
---
---
Why Brass Lacquer and not Acrylic Sealer?
March 17, 2008
Q. Recently purchased two outdoor brass light fixtures; want to keep that nice shiny look. Would some water-based acrylic sealer work just as well as the "Brass Lacquer" mentioned in the earlier post?
Sophia Schmidt
- Gaithersburg, Maryland
---
March , 2008
A. Hi, Sophia. Acrylic sealer might work okay. The principal advantage of brass lacquer is probably the ease of removal with lacquer thinner or acetone. If you put acrylic sealer on and it starts fading or chipping, or the brass starts tarnishing in areas, it's not easy to get it off to redo, but probably requires aircraft stripper =>
which is really noxious stuff. Good luck.
Regards,
Ted Mooney, P.E. RET
finishing.com
Pine Beach, New Jersey
---
---
March 19, 2017
Q. Ok, just got me a new HENRY GOLDEN BOY. How do I keep the brass shiny?


darrell galbraith
- florence Missouri
---
August 21, 2017
A. I am finally getting my antique brass bed cleaned with no tarnish. I was planning to apply beewax to keep the dirt and tarnish at bay. I am a senior so my energy is limited. Actually I am hoping I never have to do anything other than washing again! I was going to get rid of this bed but discovered that the frame (original) is very rigid making arising easier and safer.
Nan Symmes
retirement home - Vancouver BC Canada


This public forum has 60,000 threads. If you have a question in mind which seems off topic to this thread, you might prefer to Search the Site