Where the world gathers for
plating, anodizing, & finishing Q&As since 1989
"Deteriorating Hard Anodizing Tank?"
-----
2003
We are currently running a sulphuric acid hard anodizing tank. Initially we were having trouble (burns) due to the low aluminum ion concentration (well what I was told) the tanks have been working well until one of the staff very irresponsibly added acid. Once we got the problem under control (by adding tap water) we found that the film thickness was not even getting up to 15 microns in some areas. The burning also increased and we had to go all the way to 70 volts to get the required thickness (original final voltage was usually 60 volts) thing gradually got worse and now the process time has increased by about 1.5 times the normal process time. The thing is the tanks used to work then we had a glitch then thing gradually got worse and worse. So it's not the radiuses and we have checked the power supplies (three phase etc). Mr. Ted Mooney , after reading one of his past letters said that impurities can be a source of your trouble. What impurities are these and where do they come from. And are there any effects of alloys (say silicon or copper) messing with the solution. Any suggestions welcome.

Thank you,
Darren van der Ploeg
- Jhb, Gauteng, South Africa
---
2003
Sorry, I don't know which letter you're referring to or in what context, Mr. Vander Ploeg :-(

Hard anodizing is a very sensitive process that always operates on the ragged edge of almost burning; so sometimes it's not so much a question of what one thing went wrong as much as assuring that many things have not deteriorated in small ways. But based on your assertion that anodizing times and voltages have risen, if you are sure the rectifiers are not the problem, the first thing I'd triple-check is the temperature and cooling system.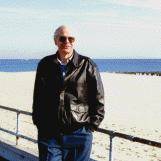 Ted Mooney
, P.E.
Striving to live Aloha
finishing.com - Pine Beach, New Jersey
---
2003
Another thought.. although I don't believe its causing your problem....I can't speak intelligently about the quality of "tap water" in South Africa, but one should always use DI water for additions to process tanks.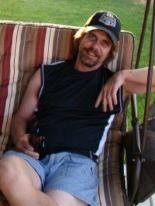 Marc Green
anodizer - Boise, Idaho
---
2003
Hi Darren,

Anodizing is pretty much a straightforward process. It is easy when things are working well under control but becomes a nightmare when things do not work as they are supposed to. It is often hard to find the cause of the problem. It is almost governed by the M&M church rule (Mystery when it does not work / Miracle when it gets back to work).

Now, back to the topic. No matter what your irresponsible guy did it should not have lead to those catastrophic behaviors. I assume you're doing some control (chemical) of your solution. A typical hard anodizing tank operates at low temperature (around 0 °C). The acid solution should be 200 to 250 g/l free acid, with a level of aluminum not exceeding 3 to 5 g/l. If you are using an additive the level of dissolved aluminum can be a tad higher. Now, the fact that you're burning parts when the level of aluminum was low suggests that you might be using a certain kind of additive, the control of which is as much important.

Assuming that everything is well under control (temp, concentration). The fact that you need more voltage at the end of the cycle and that it does take 1.5 times longer to build up the required coating suggests that some amount of your amperage is not used for the faradic reaction (anodizing). Some kind of resistance has been added to your circuit (the cathodes became loose during the maintenance operation, you changed your racking method, etc)

Hope this helps,
Hocine Djellab
- Verdun, Canada