topic 2291
NICKEL FREE SOLUTION
(1998)
We are looking for barrier layer which is nickel free for costume jewelry.Presently we are running a single bronze layer for our product of which the corrosion resistance is not good.For eg: most of the time the product corrode within a week after worn by a person.
Anybody is having any ideas of which barrier layer is suitable to use.
Would be appreciated for any advise and comment.
TEOH MENG SOON
- Malaysia
---
(1998)
Dear Mr Teoh ,
You are just not putting on enough gold , But an alternative process that you might want to consider is a "barrier" layer of Palladium between the Bronze & the Gold , however , the Palladium must be a minimum of 0.4 microns thick ALL OVER the part so beware and if the articles you plate are of complex shapes you will need to make allowances for current density anomalies , also remember Palladium has very poor throwing power .
regards
John Tenison - Woods
- Victoria Australia
---
(1998)
Dear Sir,
I was studied from metal finishing guidebook.Palladium process can be broadly characterized as ammoniacal,chelated, or acid processes.I have a few question as follows.Does anyone can help?
1)Which process is much more easy to control?

2)Palladium is present as palladosamine chloride(Pd(NH3)4Cl2) and diaminodinitride(Pd(NH3)2(NO2)2.

Which system are notably susceptible to microcracking induced by codeposition hydrogen?

3)Can we plate palladium directly on copper layer instead of using bronze plating?

4)Any pre-treatment we should carry out before going into palladium bath?
Thanks for any comments.
TEOH MENG SOON
---
(1998)
Mr Teoh,
I agree with Johns advise although I am not as handsome as him. The amount of gold is important and considering the cost of 0.4 microns of palladium including the extra process you might try 0.4 microns of gold.
Also a good thickness of bright acid copper under the bronze will help protect the base material better than intermidiate coats of anything between the bronze and the gold.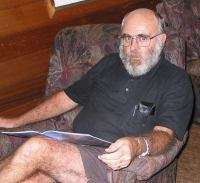 Bob Lynch
plating company
Sydney, Australia


This public forum has 60,000 threads. If you have a question in mind which seems off topic to this thread, you might prefer to Search the Site