topic 2283
Anti-tarnish Brass Coating
Some clearcoating solutions (adv.)
(1998)
Our Company makes a line of giftware of teak(wood) which is embellished with brass motifs.
The brass tarnishes after a while and people do not have the time to clean these brass elements
Is there a plating process or coating that would make these products more user friendly without sacrificing that magical gleam of highly polished brass ?
Is gold plating in situ an option?
Gillian Bishop
- Port of Spain, Trinidad, West Indies
---
(1998)
A very good clear lacquer type of organic coating is cheaper.
A nice gold plate is not terribly expensive and would certainly set it off from the competition. Many colors of gold are available as well as hardnesses.
James Watts
- Navarre, Florida
---
(1998)
Dear Gillian ,
In situ plating of gold is probably your best option, unless you have a friendly electroplater who has an electrophoretic clear lacquer .
In - situ plating is known as Brush plating , and is a rapidly expanding area of metal finishing.
Regards
John Tenison - Woods
- Victoria Australia
---
(1998)
There are many lacquers available that would do an excellent job in protecting the brass from tarnish.
Mints around the world use clear lacquers to protect the finish, and luster on proof grade coins for collectors.
Check out the suppliers listed at finishing.com -- there are many that supply lacquers.
Trust this helps.
Ken Lemke
Burlington, Ontario, Canada
---
(1998)
Gillian:
There is a process called Ti-Gold which is a titanium nitride on stainless steel that looks like brass and will not discolor or fade. If you need more information and or samples, please feel free to E-Mail me.
Regards,
Bob Bramson
B&M Finishers / Prismatic Stainless Steel
Kenilworth, New Jersey
---
(1998)
A clear lacquer would be the easiest way to protect your brass we also have gold tints you can add to the lacquer to obtain a "gold look".
Les Trinity
- Middlesex, New Jersey
---
(1998)
Titanium gold, rose gold, brass, copper, black, brown, charcoal and bronze can be done to color stainless.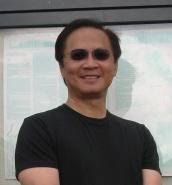 Michael Liu Taylor
specialty stainless steel distributor
Dallas, Texas
---
(2001)
There are many safe copper/ silver inhibitors available. They are available in water and oil soluble form. There are also non-abrasive cleaners available. Indoors, they last for quite a while (years). They are not as effective as lacquer but tarnish can occur through imperfections in coatings and cleanup is very difficult.
Edward Kollin
- Scotch Plains, New Jersey


This public forum has 60,000 threads. If you have a question in mind which seems off topic to this thread, you might prefer to Search the Site