topic 2207
Avoiding Orange Peel in Powder Coating Process
(1998)
Q. I would like to know how does one avoid orange peel when applying powder coating on substrates. ?
puru ramoo
supplier - Singapore
---
(1998)
A. Keep the thickness down. Also, due to the absence of solvent, the flow of the powder as it cures can give an orange peel effect. Be sure to heat the part fast enough that the powder melts and flows prior to its cross-linking. This effect is exacerbated if the powder isn't applied evenly because it is damp or an inexperienced operator applies it like one paints a car using the wrist instead of keeping the wrist stiff and moving the arm. The Powder Coating Institute used to have an excellent set of training videos which addressed these sorts of issues.
Ward Barcafer, CEF
aerospace - Wichita, Kansas
---
(1999)
A. Some powder formulations will appear to have more orange peel than others no matter what you try to do to avoid it. However, there are some basic things to check when addressing a particular orange peel problem. First, if you are using the Electrostatic corona gun, reduce the level of KV's you are using to charge the powder (approximately 40-60 max). Next, be sure you are using the gun properly by keeping it 8 to 10 inches away from the part you are spraying while producing a nice soft cloud. Finally, be sure you have read the data sheets especially the specifications for thickness. Realize, those specifications are general in purpose. For instance, it may be necessary to apply a TGIC polyester (case by case basis) up to 4.5 mils to achieve a very smooth finish. If you apply a TGIC Polyester too thin (.5 to 2.5 mil), you can make the situation worse by not giving the film enough material to flow out and become smooth. One last recommendation that happens through out powder coating facilities is the loss of ground. Check your ground with the proper testing equipment. Remember, just because the powder sticks doesn't mean you have achieved a proper ground.
Thanks,
Jon Lautenbach
St. Charles, Illinois
---
(1999)
A. The answers given are very good answers, I would also suggest you look at the cure schedule and temperature. Orange peel can appear if your part is subject to high or low heat as its enters the oven. High heat can make the reaction happen before the part has had time to properly flow out. Ask your supplier if they can add some flow agent.
Bob Utech
Benson, Minnesota

A Guide to High Performance Powder Coating
by
Bob Utech
[link is to Amazon]
---
---
Orange Peel in Hard-coat Anti-Reflection Coatings?
Q. Work in an optical coating lab, doing both hard-coat and anti-reflection coating. We are having a problem with our finished product, that some are being returned with 'orange peel'. We have been doing this for years, and this is the only incident we've had and it doesn't seem to be going away! Also, this 'orange peel' is not evident immediately following coating, but develops within 6-12 hours. Also, it does not seem to be consistent with time of day, shift, machine, product, personnel, etc.
Any suggestions?
M Wilkinson
- Mississauga, Ontario, Canada
---
A. Uhmm... scrub someone's greasy fingers and/or check benches or equipment for grease spots?
I apologize for questioning your surface prep, but most orange peel is from gunk on the surface under the paint.
The other significant possibility is that you've got a bad batch of paint or a poor match of thinner with it. This would lead to a general crazed appearance, though..not just some spots.
All orange peel only shows after full cure of the surface. Hold over parts for an extra day and save some headaches with returns until you get it licked. Most big customers will be much happier with another 12-18 hours delay than with a defective surface, especially if you explain it nicely to them.
Dave Fitz
- Ogallala, Nebraska, USA
---
---
Avoiding orange peel in clear coating
(2006)
WHEN SPRAYING CLEAR COAT ON A SECOND COAT APPLICATION SOMETIMES IT WILL COME OUT WITH ORANGE PEEL TEXTURE ON A FLAT PANEL AND SMOOTH ON ROUNDER PARTS. HOW CAN I GET THAT SMOOTH GLASS FINISH ON THE FLAT PART? DOES IT DEPEND ON THE BASE APPLIED OVER OR POSSIBLY THE VOLTS OR POWDER PRESSURE?
JON WILBER MASLEN
POWDERCOATING - HILLSBORO, Oregon, UNITED STATES
---
(2006)
All of the above, clear powder is difficult to apply, you didn't mention the mechanical properties of the clear, or the type of oven you use to cure (IR/convection) which can also cause problems. Keeping very tight controls of your process is probably the best answer. You did say that "sometimes" the paint comes out orange peel, that's indicative of a loose process.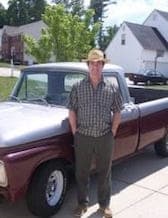 Sheldon Taylor
supply chain electronics
Wake Forest, North Carolina
---
May 19, 2013

Hi Sheldon. Your closing sentence contains a simple troubleshooting wisdom that I must remember!
Regards,
Ted Mooney, P.E.
finishing.com
Pine Beach, New Jersey
---
---
Orange peel effect on powder coated aluminum surface
(2006)
Dear sir,
We are coating fan blades made from Aluminum; we face several problems, and tried following procedure:
1 low H/V while coating
2 used several compositions of powders,
3 reciprocator is used
4 gel time is met in 20 seconds,
5 surface is well finished before coating,
6 chromotizing.
7 preheated the blades and coated at room temperature,

We tried all the above ,but still problem is there, please suggest
Best regards,
Zainuddin Nuruddin
Plant manufacturer - Karachi, Pakistan
---
(2006)
A. Dear Sirs,

To enable someone to help you must describe the type of defects/problems you are getting - you have only described the actions you have taken to date.
Terry Hickling
Birmingham, United Kingdom
---
(2006)
Q. Dear Sir,
In my last letter, I highlighted the problem but was not clear to reader: The problem is in orange peel effect on the surface of coated parts. We want smooth surface and shine; we need information.
Zainuddin Nuruddin
Plant manufacturer - Karachi, Pakistan
---
(2006)
A. What kind of pigment are you using?

If you are using a great quantity of organic pigment it will certainly gives you this orange peel look because of its oil absortion effect.

If you really using a organic pigment, can't you change it to inorganic pigments?
Alexandre Meira
researcher - Belo Horizonte, MG Brazil
---
(2006)
A. The paint doesn't flow out smooth because your gel time is too short; tell your powder supplier your needs and they can build a longer gel time into your paint.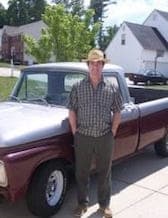 Sheldon Taylor
supply chain electronics
Wake Forest, North Carolina


This public forum has 60,000 threads. If you have a question in mind which seems off topic to this thread, you might prefer to Search the Site