Where the world gathers for
plating, anodizing, & finishing Q&As since 1989
-----
Zinc phosphate with olive drab seal
2003
Q. Recently my company was approached by our U.S. Military customer requesting a change to their zinc phosphate coating. Change finish color from current grey to olive green. This sounds simple but my finish vendor says he doesn't know how.

Any information on this subject will be much appreciated.
Bruce Bramlett
- Marietta, Georgia
---
2003
A. Perhaps your Army customer confuses between Zinc Phosphate and Zinc Plating? Zinc plating can be made Olive Green by the right Olive Drab passivation. As far as I know there is no way of coloring Zinc Phosphate to green or any other color except blackening.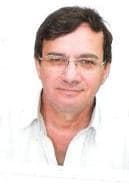 Yehuda Blau
YB Plating Engineering and Quality - Haifa Israel
---
---
2003
Q. I was wondering if anyone has any familiarity with "zinc phosphate with an olive drab seal". I took this to mean a colored oil or post-dip over the phosphate, but had no luck finding an olive drab colored oil. I also investigated conditioner pre-dips to give the phosphate an olive drab color, but again came up empty. The closest I came is something called Endurian process, which can be dyed, but I am looking for something simpler, as this is a multi-step process. Any help would be appreciated.
Keith Rosenblum
plating shop - St. Paul, Minnesota
---
2003
A. We have a number of similar inquiries here looking for "green phosphate", so such a process must exist. There are allusions to it being used on small arms in WWII, but I am not familiar with it.

So, what happens if you dip a freshly phosphated part into an olive drab chromate tank? Certainly low concentration chromate dips have been been used as a 'final rinse' for phosphate processes for a long time.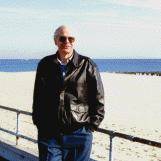 Ted Mooney
, P.E.
Striving to live Aloha
finishing.com - Pine Beach, New Jersey
---
2003
Q. Olive drab chromate would not take to the phosphate. Apparently a company called Deveco used to make a green dye for phosphate, but no longer does.
Keith Rosenblum
- Minneapolis, Minnesota
---
2003
A. The green tint you see in old military rifles is from prolonged storage in Cosmoline. You can come close to duplicating it by coating the still warm freshly Parkerized parts in wheel bearing grease. If you look at the grease in sunlight you'll see the green tint.
Brian F Bonser
custom weapons - Stuart, Florida, US
---
2003
A. Keith,

While I was at Eco I occasionally have seen the black chromate start have a greenish brown tint as the bath would age. This tint would become more enhanced if an operator allowed the parts to sit in a cold rinse for an extended period of time (an hour). This may match your olive drab tint that you are looking for. To help further enhance the color only immerse the parts in the Black chromate for a 30-45 second period. It has to be an older bath though with some of the metallic broken down. It could be worth a try if you can not locate an olive drab of Phosphate supplier.
Chad Autry
- Albuquerque, New Mexico, United States
---
2003
Q. Thanks Chad, hope all is well. The problem is the chromate will not take to the phosphate, no matter what color it is.
Keith Rosenblum
- Mpls, Minnesota
---
2003
A. Keith, Not to be too literal, but sounds like you were requested to do a phosphate with an olive drab seal, but not necessarily provide a product that looked olive drab. Ask the customer, get a sample.
Jon Quirt
- Minneapolis, Minnesota
---
---
2003
Q. I would like to obtain a dark green zinc oxide finish on a firearm and am wondering what additive should I include in my zinc phosphate solution. I would also like to know what percent of zinc phosphate/water and the temperature I should have the bath set to. So far I have been unable to find an answer as to what I should add to my zinc phosphate to obtain the dark green finish. Any responses would be GREATLY appreciated. Thanks, and God Bless.. -Paul
Paul Pendergraft
Amateur/Hobbyist - Oklahoma City, Oklahoma, United States
---
2005
Process of coloring Zinc Phosphate OD green thanks
Michael Thomas Quinlin
- Machesney Park, Illinois
---
---
2003
Q. I am a furniture designer. I need to improve the quality of my furniture. Please send me the process of coloring Zinc Phosphate. If possible the entire process and the ratio of the chemicals. I know nothing but only the name zinc phosphate. Thanks
Md.Mahbubul Alam Sunnah
Hakhom - Sylhet, Sylhet, Bangladesh
---
2003
A. Hi, Mahbubul. Zinc phosphating is a pretreatment for painting or powder coating. It is not a decorative coating, so I'm a bit confused with your inquiry about coloring it for use in furniture. Thanks.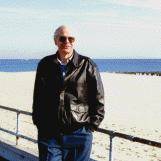 Ted Mooney
, P.E.
Striving to live Aloha
finishing.com - Pine Beach, New Jersey
---
March 1, 2014
A. HI. THE GREEN CHROMATE CONVERSION CONSISTS OF HCl,H3PO4 AND CRO3 FOR ZINC PLATED PARTS. BUT PHOSPHATED PARTS ARE NOT THICK ENOUGH TO RESIST THIS SO ACIDIC CONDITION.
REZA MOUNIVAND
- TEHRAN, ISLAMIC REPUBLIC OF IRAN