Where the world gathers for
plating, anodizing, & finishing Q&As since 1989
-----
Nikasil Coating
An ongoing discussion from 2003 through 2015 . . .
2003
Q. Need to know about nickel silicon carbide coating for two stroke cylinders is possible to create a plant? I'm in Portugal nobody do it in my country help me make it possible.
Rui Noel
- Sintra, Lisboa, Portugal
---
2003
A. Hi Rui. Although our readers will usually cheerfully offer some tips and camaraderie, it is probably unrealistic to think a reader can design a plant for you or teach you the technology of cylinder plating :-)

Nikasil® is a trademark of Mahle Corporation; so you can license the process from them and they will tell you everything you need to do.

If you don't want to be tied into a licensing arrangement, there are consultants with experience in nickel silicon carbide plating who could get you set up, but you wouldn't be able to call your plating Nikasil®. Good luck with the venture!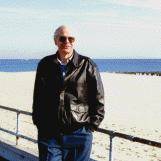 Ted Mooney
, P.E.
Striving to live Aloha
finishing.com - Pine Beach, New Jersey
---
2003
A. Dear Mr Noel,

I'm working as a plating engineer in a Nikasil plant myself. I know a lot of the process, required pre-treatments, the Nikasil-bath and the Nikasil-coating. I'll be glad to help you, so let me know if I can give you some information.

Kind regards,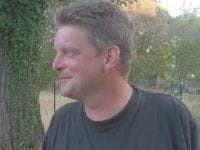 Sjamp van Esch
- Eindhoven, The Netherlands
---
(2008)
A. Hello Rui

You mentioned there isn't anyone in Portugal capable of providing Nikasil plating services, but I think that is not true.

Mahle (has mentioned owner of the Nikasil® name brand) has manufacturing facilities in Portugal. They manufacture truck engine components, for Scania I believe:

R. Núcleo Ind.
Coimbra
Ruben Teixeira
- Porto, Portugal
---
2003
Q. Sure you can help me Sjamp van Esch. I need to know information about the process and an idea of financial investment to make a small plant (I think maybe about 10 cylinders a week) if you can spend a little of your time with me. Best regards Rui Noel
Rui Noel Santos
- Sintra Lisboa Portugal
---
2003
Q. Dear Rui Noel Santos,

I'm from Belgium and I want to start a small plant here. I hope that someone can help me with information about processing from nickel silicon carbide (cross-moto). I know that you have asked for information to start an plant in your state. I try everything to find a person who can help me with this. Please I'm so thankful if you want to help me with your information.

Greetings from Belgium,
Carvers Jan
- Oostmalle, Antwerp, Belgium
---
2004
Q. I have the same problem. I want to rebuild nickel silicon carbide but I have not enough information about this process.

Please help me.
Dmitry
- Russia
---
2004
Q. We to are looking to put in a nickel silicon carbide line. Can you help us with the process and machinery needed?

Thank You
Bret Conway
automotive - Licolnton, NC, U.S.A.
---
2005
Q. Hello!
So, a lot of people know about nickel silicon carbide rebuild process but nobody could give some information about nickel silicon carbide bath, nickel silicon carbide coating process and equipment. There are a lot of nickel silicon carbide coating plants in USA and over the world but I can't find any information in internet and books. In Russia we have no method to repair such cylinders.
So may be somebody could give some info?

Sorry for my English.
Dmitry
[last name deleted for privacy by Editor]
- Russia
---
2007
Q. I want to use Nikasil coating on Aluminum. These are used especially in cylinders. I would like to know how exactly is Nikasil applied on Aluminum or on Alumina. Please help me to know a few techniques used in this regard. Kindly reply to my query.
I am an undergraduate student from Anna University, India.
Nandigana V.R.Vishal
student - Chennai,Tamil Nadu, and India
---
2007
A. Sorry, it is proprietary and registered and patented. You have to buy the right to apply it, and they will educate you when you buy the license.
James Watts
- Navarre, Florida
---
January 26, 2008
Q. I have built a home made Nikasil line.
I have even plated some cylinders but I would like to find more technical data like masking, and cylinder or bath maintenance.
Is anyone could help me?
I would be happy to help you with my experience.
CLERC Jérôme
- BELLIGNAT, FRANCE
---
July 5, 2008
Q. I am interested in Nikasil type treatment for a small number of cylinders per week. I would appreciate any information on what is required to do this. Thanks
Richard Griffin
- Perth, Australia
---
July 7, 2008
Hi, folks. If you are experienced and skilled nickel platers, then nickel silicon carbide plating involves suspending silicon carbide particles in the plating solution so they are occluded into the deposit. Some techniques directed towards achieving this might include adding thixotropic ingredients to the plating solution and/or designing a fluidized bed to keep the particles in suspension and/or choosing the right size particles. People who have achieved success are naturally somewhat unwilling to give away for free the results that they paid dearly for in rejected parts and time lost to trial and error. Sharing tips with you is good, but from the other person's perspective they'd like you to share some of the cost with them :-)

But maybe you can phrase your inquiries in a way that may get you a small tip here and a small tip there :-)

If you are not an experienced nickel plater, then there are many books you can consult to learn nickel plating first. Then you can practice it until you develop skill at it. When you have reached that point you can study a bit about what a fluidized bed is, and how to create one, and then proceed to experiment with nickel silicon carbide. Good luck.

Regards,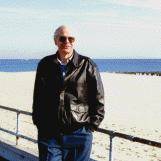 Ted Mooney
, P.E.
Striving to live Aloha
finishing.com - Pine Beach, New Jersey
---
June 2, 2009
Q. Hello,

I've read many Q&A about Nikasil coating on forum. And I've noticed, that many members wanted to start their own Nikasil plant - exactly as me now. But in spite of them asking about that, nobody answered: how big investment (money) it is (excluding know-how - just costs of machines, equipment etc).

So, can someone answer this question? How big is the investment for a small plant (a few cylinders/week) which make Nikasil coating?
Marcin Dzierzak
student - Crakow, Poland
---
June 5, 2009
A. Hi, Marcin. Sorry about that, but those same postings that you read advised you repeatedly that Nikasil® is a trademark of Mahle and that you would need to license the process from Mahle. No one but Mahle can quote you a price or an estimate, but I think they would be happy to do so, assuming someone else does not already hold an exclusive license covering your area.

If you intend to license a similar technology from someone else instead, can that company not tell you what is involved and the price?

If you wish to not license the process from anyone but to just dive into it yourself, generally you need to retain a consultant to scope out the floor construction and coating, the tanks, the heating coils and boiler, the anode and cathode copper, plating racks, rectifiers, filters, agitation system, materials handling equipment, the chemicals, the water treatment, the waste water treatment system, the exhaust systems and fume scrubbing, the dry test lab, the wet test lab. Asking for prices without a detailed list of equipment can be an issue. But you might want to review letter 19726 which is a general introduction to the equipment needed for a plating shop and should be helpful for your estimate. For just a wild guess, $250,000 for the equipment.

How much electroplating experience do you have, and what electroplating books do you have, so that we can know what terms and shorthand you understand and what things needs to be clarified. Please realize that you can buy a scalpel and a surgical face mask for about $20; but if someone asks how big is the investment to go into the surgery business, that answer rather misses the point -- it is very difficult to estimate the cost of a surgical practice, but easier after you've been a surgeon for a few years. Similarly, plating is a skilled trade; it's not a situation where you buy a machine and press a button. Good luck, and get back to us please.

Regards,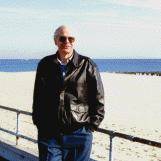 Ted Mooney
, P.E.
Striving to live Aloha
finishing.com - Pine Beach, New Jersey