Where the world gathers for
plating, anodizing, & finishing Q&As since 1989
-----
White gold turned yellow in jacuzzi bath
2003
Q. I own an inn and received the following E mail from recent guests. Can anyone offer any insights. I want to be fair.
"I stayed at your inn in room 4. We had our civil union in your garden, dinner in your restaurant, and then stayed over night. We enjoyed everything very much. We did use the jacuzzi tub that evening for about an hour or so. When we drained the tub, we noticed a bluish-green sparkly ring around the tub that had not been there before. I wiped all of it off with some tissues, and wondered what it was. The next day, as we started our drive home, we noticed that our brand new white gold civil union rings, along with our engagement rings, looked yellowed. They had never looked like this before and at first we thought it was the lighting. Once we took off the rings we saw that the inside was still the original white gold color. The only thing we had done with our new rings on, was eat dinner, go in the jacuzzi tub, and sleep. We had literally had them on less than 24 hours. We remembered the ring in the tub and called the inn to make them aware of it and find out what it was.

Once we got home we got in touch with the jeweler who had made the rings to find out what had happened to them. According to the jeweler, a chemical reaction with something in the tub had caused the yellow in the white gold to surface. He said the rings were damaged and would have to be redone. We were very upset at this point. We decided to go to other jewelers to verify that the rings were 14k white gold, and make sure that we had not been scammed. The other jewelers confirmed that the rings were 14k white gold.

We then called the inn again to ask what housekeeping had found in the tub. We were told that it was residue from the very hard water. I am not sure if that is accurate since the ring was not there prior to us using the tub, and it was easily removable. We thought it might be left over cleaner that was not rinsed out well. We did not add anything to the water, and did not use any soap, so it must have been something that was already there, but not originally visible. We have spent this past week trying to figure out what happened to our rings. All we know is that the rings are 14k white gold, they looked like that when we had the civil union, and they were yellowed the next morning. At this point from what we have found out, it seems that something either in the tub itself or the water has damaged our rings. So now I am writing you to discuss this problem with you and try to find a solution. As I'm sure you can imagine, we are very upset about this. They are our civil union rings and have a lot of meaning to us. This was supposed to be one of the happiest times in our life and instead we have been upset to the point of getting sick over this all week. All we want is for our rings to get fixed so they look like they did when we bought them. As I mentioned before, we had a wonderful time at your inn and would stay there again, as well as recommend it to others. We are not trying to cause problems, we just want to get our rings fixed."


Thanks for any answers
Gorty Baldwin
- Newfane , Vermont, USA
---
2003
A. Everyone, including you, is very sorry to hear about the problem with your guest's rings, but I think you owe those guests nothing. Jewelry is not supposed to be worn in swimming pools or hot tubs or the like. Although pure gold is a very inert metal, extremely difficult to dissolve with even the most aggressive concentrated acids, rings are usually 14K gold, which is 10/24's baser metals like nickel that may tarnish from the chlorine or bromine in disinfectants. There is probably nothing wrong with your jacuzzi, and if your water discolors rings, well, water varies. Frankly I find it strange that anyone would take a jacuzzi bath with no kind of soap or bubble bath at all.

Here is what else may have happened: Gold is gold colored. "White gold" is an alloy, a mixture of gold with some white metals (probably nickel in the USA) that causes the alloy to be whiter than pure gold--but not truly white. It is the custom to electroplate white gold jewelry with a very thin coating of rhodium, a precious metal 10x as expensive as gold, to make the jewelry truly brilliant white. Rhodium is expensive and somewhat difficult to plate thickly, so it is often quite thin, often far too thin. The rhodium on these rings was perhaps so thin that it wore off in just a few days; unfortunately this is very common these days. Maybe your guests need a jeweler who is as concerned for them as their innkeeper is. The discoloration is very thin and can be polished away, but perhaps not without replating the rhodium.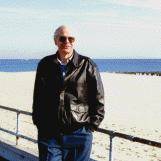 Ted Mooney
, P.E.
Striving to live Aloha
finishing.com - Pine Beach, New Jersey
---
2004
A. I myself am having a similar problem with my 2 month old engagement. My ring is 18k white gold and let me assure you it's not that your jeweler is scamming you or making inferior merchandise. The yellowing is indeed a result of a chemical reaction. I noticed a yellowing on the outside bottom of my ring (portion visible when looking at my palm) and when thoroughly cleaned by the jeweler the yellow began to vanish restoring my ring to white gold. Proving the damage was on the surface only. The inn does not owe you a repair of your ring but they do owe you the ingredients in the jacuzzi chemicals and the cleaning chemicals ... by law. Hope I helped.
Jaime Taylor
Camping - Hanover, Pennsylvania, USA
---

Hi Jaime. Thanks!
Because the guests emptied the tub, this doesn't sound like a hot tub which would have any chemicals in it, but a whirlpool bathtub with tap water and usually a little bottle of bubble bath (but no soap according to the guests' claim). Although I suppose it's possible that some powerful but invisible cleaning agent was left in the tub (and the innkeeper should tell the guests what it was), it doesn't sound truly likely to me. Jewelry should not be worn in a hot tub, and probably not in a jacuzzi.
As for your own ring, as well as theirs, you might want to read our "Rhodium Plating and White Gold FAQ" because I'm not convinced that you've totally identified what is going on with it. Thanks again, and good luck.
Regards,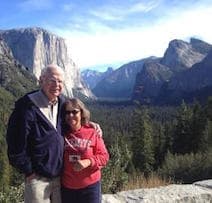 Ted Mooney
, P.E. RET
Striving to live Aloha
finishing.com - Pine Beach, New Jersey
adv.: Discover the choice made by manufacturers
nationwide for high quality jewelry plating & finishing