Where the world gathers for
plating, anodizing, & finishing Q&As since 1989
-----
"Pips" defect in Electroless Nickel Plating on Aluminum
2003
Q. Dear All

I am currently experiencing some problems with our Electroless Nickel Plating Process. The components are spherical in nature and after plating develop small 'Pips' on the outer surface. During polishing theses pips are knocked off leaving small craters on the surface that have no protective treatment in them. The material is Aluminum L168. My own thoughts are that either:

1. The plating tanks are dirty thus depositing particles of dirt onto the surface of the component being plated and subsequently when the component is plated these dirty particles are being plated over

or

2. There is some sort of chemical reaction i.e copper being released from the aluminum during plating and forming small bubbles which again when plated are enclosed any help would be greatly appreciated.

Thank You,
Robert Marshall
- Wimborne, Dorset, England
---
2003
A. Scenario #1 is your likely culprit. I recommend using 1-micron filter bags or better and possibly consider increasing solution/air agitation. It is also recommended that filter bags be hung ABOVE and not within the electroless solution. Also, if you do not already do so, you may want to cover the tank while parts are being plated and definitely cover the tank while not in use.

-Good luck-
Mary Cera
- OKC, Oklahoma
---
2003
A. You might also want to increase the amount of turn over of your filter by adding another filter as you are not getting contaminates out effectively.
Chris Snyder
plater - Charlotte, North Carolina
---
2003
A. From the question I did not get clearly the process that has been followed.While doing electroless nickel on aluminum it is better to do zincating on the components and then develop nickel in a strike bath and the increase the thickness of nickel in a main nickel bath. After the plating heat the components at 300 c for a period of 2 hrs to have a better hardness of the coating. The problem faced may be due to the adhesion problem as nickel can not be taken directly on aluminum.
STG.S.Ramanujam
- Hyderabad, AP, India
---
2005
Q. I am also dealing with a plating defect (hard disk drive substrates)that looks like a bubble that is trapped in the plated nickel. The "pit", when on the surface is round and when observed in cross section is domed, looks just like a bubble that was trapped in the plated nickel. I'm trying to figure out what is causing this problem and how to eliminate the problem. Auger was performed on the "pit" and only nickel and phosphorus were found, no carbon, indicating that the pit is not caused by a particle.

Any ideas regarding what is causing this defect are appreciated.

Thanks,
Thomas Gutowski
- York, Pennsylvania
---
February 15, 2013
A. I'm a rank amateur at this, but I don't think what you are experiencing is dirt related. I just repeated a job I've done before, with excellent results, but this time, had the same problem you experienced. The parts were identical. I started with fresh solution, immaculately clean tank, and very smooth, highly polished parts. The parts are a flat steel plate, identical on top and bottom. The "pips" as you call them, all appeared on the underside of the parts.

I am pretty sure what went wrong. For one, I had difficulty with the heating equipment, and overshot the optimum bath temperature. I switched off the heater, but had wait for the temperature to decline. That took too long. The higher temperature accelerated the plating process. Bubbles formed on the underside of the parts, perhaps because of the higher temperature, and because I didn't have the parts fully suspended. One edge was resting on the bottom of the tank, and the part was tipped at an angle. So air bubbles formed on the bottom of the plates, that were not released.
Leo Vincent
- Tully, New York
---
---
To minimize searching & thrashing, multiple threads were merged; please forgive repetition, chronology errors, or disrespect of other responses (they probably weren't there) :-)
---
---
July 31, 2009
Q. Hello everyone.
I work by an automotive OEM in the brake field based in Italy. From 1 year and half we are facing a big problem with high phosphorous electroless nickel plating on aluminium 6026 with a supplier of us. The problem is that, after 150-200 hours of salt spray test a lot of blisters (sometime)appears on the surface (I've look for similar problem in your site but I was not able to find them). We have understood that:
1 - corrosion starts from edges, cracks or cutting artificially handmade
2 - from these critical point corrosion "walks" "underskin"
3 - the nickel coating rises up blowing

From the process we have understood that:
1 - The zincate pretreatment activation (prior to the Ni plating) play a big role because if it remains (by SEM observation) after the Ni plating, the "underskin" corrosion is helped (see ASTM B253 [affil. link] section 6.3.9 where is said that the zinc thickness should be of 20 to 70 nm!)
2 - We feel the etching also play a big role because it can help adhesion
Unfortunately our supplier isn't able to definitively solve this problem so we are going to leave him in favor of another supplier that it is ok but he don't explain us anything.

The question is:
1 - is our interpretation of the root causes right?
2 - may the same problem come out also on cast iron?

Best regards,
Guido
Guido Perricone
Automotive industrial user of metal finishing services - Stezzano (BG), Italy
---
"Chemical (Electroless) Nickel Plating"
by G. G. Gawrilov
from Abe Books
or

Affil. Link
Your purchases make finishing.com possible
August 2, 2009
? You did not give any info as for you plating cycle. Please give a full description of your process.

Do you operate with an alkaline etcher or acidic? Do you use a double zincate?

Do you have an alkaline strike electroless?

How many microns do you plate?

Are parts submitted to heat treatment after plating?

Is it a high or mid phosphorous EN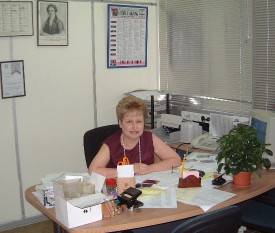 Sara Michaeli
Tel-Aviv-Yafo, Israel
---
September 14, 2009
A. Guido Perricone

Sara is right, you did not give enough info your plating cycle.I think you have zincate or electroless nickel tank contamination with nitrate.Check the nitrate ppm in both tank if it is high dilute or dump and make new or make sure you have enough rinse tanks and water flow after zincate and electroless nickel tank.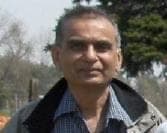 Popatbhai B. Patel
electroplating consultant - Roseville, Michigan
---
---
March 1, 2012
Q. My related question is about the presence of pits in the EN surface. We have cross sectioned our plate and found that the pits are not down to the substrate Aluminum. We have heard speculation as to causation, but none of our platers can seem to eliminate them. We need a pit-free surface for our application.

Any ideas how to resolve this?
Garret Maurer
- Colorado Springs, Colorado, USA