Where the world gathers for
plating, anodizing, & finishing Q&As since 1989
-----
Need advice how to polish my motorcycle frame properly by hand
2003
Q. I have a 1996 ZX-9 and wish to polish my frame and wheels myself by hand. I wish to know how to properly strip the paint and polish without the expense of buying tools for this one time project. I have no clue what products to use for this. Thank you for any help or advice.
Jeff Medlin
- Garner, North Carolina, United States
---
2004
Q. I have a 1977 Honda Goldwing .I would like to know what to use and how to polish the frame(black)and also what paint to use for touch ups. The bike is in nice shape, except for a few chips here and there.
Brent Hoover
- Edmonton, Alberta, Canada
---
2004
A. I found this, maybe it will help. Remove all the bodywork from your bike including the tank. This will save expensive plastic from any accidental slips of the sandpaper. Before you remove the bodywork take note of what parts of the frame are actually visible. No reason to polish something that will not be seen. Then start with 220 grit sandpaper to remove the anodizing from every where that you want to shine. What is important is to go always in the same direction with the sandpaper strokes. Try to go with the existing "grain" of the metal. Removing the anodizing is a long pain in the ass process. You will have no finger prints left after polishing. From 220 comes 320 to remove the scratches left from 220. I recommend wet sanding all the grits. Wet sanding will help to keep your work area clean and it makes a big difference with the higher grits. The grit sequences I use are as follows: 220, 320, 400, 600, 800, 1000, 1500 and if needed 2000. Doing the whole bike by yourself with a good part of everyday dedicated to it will take just over a week. If you don't mind investing some money into this project buy an orbital sander. This will greatly reduce the polishing time and wear on your fingers. When you have completely removed all the anodizing and pits, redo 220 by hand to remove all the swirls left by the sander. If you decide to use the sander only use it for the first grit. The only "trick" involved is not to get into a rush to complete it. I really can not stress this enough. If you do not completely remove the scratches left behind from the previous grit you will always have scratches visible. When ever I think I am finished with one grit I always go over that same area again one more time with a fresh piece of paper to ensure I have all the scratches out. I recommend to keep using the same piece of paper until it is smooth so you are using it to gradually remove the scratches left from a fresh piece of paper.

You asked about coating it to avoid oxidation. I have seen people who have tried to clear coat a polished frame with little success. I am not a painter but the way it was explained to me is that the polished frame is now very smooth. Special paint is needed so that is will actually stick. The ones I saw painted looked very dull. If you have any success with this I would appreciate any knowledge gained. Up keep of a polished frame is not difficult though. I use a metal polish called Mother's [Mother's Mag & Aluminum Polish [affil link]] but I have used a product from Europe called "Wenol [affil link]" that was also good. When I get caught in the rain I just dry the frame and swing-arm to prevent any drops leaving rings when they dry. And when I clean the bike I just go over the bike with the metal polish to bring back the mirror shine.

I hope this babbling letter helps you. Time for me to go grab another beer and check out some more bike web sites. I hope that you do polish your frame and swing-arm. I believe it adds to the pride of ownership. Plus it is great to see the look of other people when they see your bike. :) Best of luck to ya! ~ Nick
Kevin Isbell
- Talladega, Alabama
---
2006
A. Just one more piece of advice on this subject, not all frames are anodized, many are just painted. If it is just painted you can simply use Aircraft Stripper to take the paint off. Make sure you use the brush on kind and not the aerosol. DO NOT GET ANY ON PAINT YOU WANT TO STAY OR ON PLASTIC! This stuff will eat plastic, and any paint that it touches is coming off. I polish out frames, and do other custom bike work for a living. This step will save you a crazy amount of time. But just take your time, get some buddies to work with you and get 'r done!
Ian Smith
- Gainesville, Florida, USA
---
2007
Q. I want to polish my entire frame, I have a 1995 cbr 900 and I am trying to turn it into a street fighter.I am leaving the plastic off, so I'm wondering can the welds be polished and how do you know if the frame is painted or anodized. Thank you (something informative).
I'm Irish and like the street fighter look, not to say there's anything wrong with Harley's
Owen Davis
hobbyist - Dedham, Massachusetts, America
---
2007
A. I am not familiar with that bike, but it's not anodized unless it's made of aluminum. So step one is to see if it's magnetic; if it is, it's steel, not aluminum, which in turn means it's not anodized.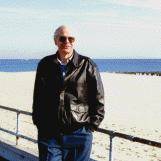 Ted Mooney
, P.E.
Striving to live Aloha
finishing.com - Pine Beach, New Jersey
---
2007
A. Frames, you can polish a frame over the weekend...
First, if your frame looks like brushed aluminum..its anodized Aluminum...if its a solid gray, black, silver ETC, its painted or powder coated.

Do not sand anodizing off of your frame, its the hardest man made substance on the planet and you will waste a ton of time, and a bunch of sandpaper sanding it off. Go get you some heavy duty strength easy off oven cleaner, it has just enough acid in it to remove anodizing.... I spray it into a bowl and then brush it on for better control. You will want to cover your engine, and everything else you do not plan on polishing with plastic, or garbage bags.

First, with the body on the bike...make marks on the frame where it becomes visible at all points, so you know what parts of it need polished. I recommend ONLY polishing parts off the frame that you can see, because those are the parts you can also easily care for...removing anodizing exposes aluminum to the weather...so it needs protected with mothers, or a car wax...the same as your paint does.

Now, remove the body, put plastic over everything to are not going to polish, and then brush on the easy off oven cleaner...let it set for about 20 minutes, wipe it off and then coat it again...let it set another 20 minutes...then wash the frame with warm soapy water. Do not worry when you see the frame turn black...it is just part of the process.

Next comes the sanding...and yes I really do recommend a palm sander for this, it will cut your sanding time by a multiple of 10.

By wet/dry sandpaper...start with around a 400 grit..and move to the next higher grade, do not miss any grades...and take your time, do it right...the smoother you get it, the better the result! sand all the way to 2000 grit...

Wash the frame again to make sure no sand grit is left on it.

Once you have the frame smooth from sanding, it should feel EXTREMELY smooth, like glass. It is time to polish, I use 4" vertical buffing pads (the string type) on a grinder.

Start with a cutting compound...get the brown, it cuts the best....again, take your time for the best results. Once you have polished the whole frame with the brown...wash it with dawn, put a new buffing pad on your grander, and color with red jeweler's rouge [affil link] buffing compound....and again, take your time.

You should have a mirror like frame now....

Hope this helped...good luck!
Steven C Josephs
- Walton, Kentucky, USA
---
January 22, 2008
A. I have personally polished my 02 YZF R-1 by hand.My suggestion to all that would think that this is a good idea would be to try to have it dipped seriously.You have to seriously go over everything with each grain of sandpaper [affil. link] from 180 to 2500+ from one to the next.Than I burned up three Dremel [affil link] s and a bunch of jewelers rouge and mothers.I did everything possible from the triple tree to the speed fasteners that hold the plastics on to the freaking pegs all the visible bolts and covers too. And trust me if you get that far there's no way you're gonna do the wheels less you're really nuts. Well at least I wasn't gonna. I've seen some of my friends try but I've yet to see any that have turned out really good.If you're a perfectionist plan on tern down your whole bike and if you're not do not attempt pull end up looking like a poser wit 6 inches on possibly both sides of your frame done looking for someone to finish for you lol.
Jeremiah Dowell
- great falls Montana usa
---
February 3, 2008
Q. Hello My name is Shayne and I have seen a lot of bikes that have the lower fork tubes shining with a mirror finish. I have been customizing my bike and have come down to this project. I would really like to know how that I can make my lower fork tubes shine like this. I know that they have to be polished and would like to learn how to do this and be able to use this process on other parts of my bike as well. Can anybody help me please? I would like to do some parts on my bike to get ready for some local bike shows.
Shayne Barnes
Hobbyist - Ironton, Ohio
---
July 29, 2008
Q. Hi everyone I just want to introduce myself, my name is joshuia. I have a gsxr 1000 05 and I want to polish the frame. So I need anything special to do so and what polishing creams do I need to get?
Joshuia pender
bikers - Orlando Florida
---
September 26, 2008
A. RE: forks shine:
I got a couple different grit scotch brite pads that go on a drill motor used them to strip the clear coat pits and oxidation, then used blue diamond and gords. they look great, but not quite like chrome yet. My next step will be wet sanding, but I will start with 1000 grit and work up. both previously mentioned polishes leave a protective coating.
Avoid clear coat as it chips easily and looks terrible.
Jim Docker
- sterling hgts Michigan USA
---
February 4, 2009

I HAVE STARTED THE PROCESS THAT STEVE POSTED AND IT TAKES NO TIME TO GO THRU THIS PROJECT, BUT IF YOU TAKE THE ADVICE PLEASE USE RUBBER rubber gloves [←affil. link], THE OVEN CLEANER WILL LEAVE CHEMICAL BURNS ON YOUR SKIN ... SUCKS. OTHER THAN THAT YOUR STEP BY STEP INSTRUCTIONS ARE WORKING LIKE A CHAMP, THANKS BROTHER,
SCOTTY JOHNSON
- KC, Missouri, USA