Where the world gathers for
plating, anodizing, & finishing Q&As since 1989
-----
Deburring of Aluminum components
Current question and answers:
November 17, 2020
Q. Hi. My name is Greg and I work for company manufacturing turbine impellers made of aluminum to a very low tolerances between 0.007 - 0.05 mm.

We are using bench grinder with polishing wheel to manually clean off machined parts to remove burr and polish parts. It is a very light deburring as tolerances after machining are very tight.

What could be the best improvement to speed up/automate the process?
Greg Chomik
- Manchester Lancashire
---
November 23, 2020
A. Hi Greg! This seems like an application where a robot arm fitted with a deburring tool, plus a fixture to hold the parts at precise locations relative to the robot, could be a possibility. Kinda depends on part configuration how complicated the fixture needs to be, including the possibility of a live fixture that can rotate or reposition parts partway through.

However, with the human touch of knowing when to change the tool, and the fact that as it is worn down, the material removal rate changes, and also the labor of simply loading parts into fixtures correctly... not to mention programming and method development time, and the higher hourly rate for technical staff, plus hardware investment... sometimes human hands doing simple yet precise jobs are indispensable.

Have you looked into tumble deburring? Or basket blasting?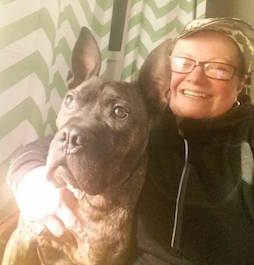 Rachel Mackintosh
Lab Rat and some other things - Greenfield, Vermont
---
---
---
Closely related historical posts, oldest first ...
2002
Q. We need some Help!

I am a Senior at Weber State University in Ogden, Utah. I am currently on a senior project team to design a machine to deburr L-shaped aluminum pieces. Our machine must be able to automatically deburr the pieces within a 30 second run time. We realize that that is immensely fast, and have come up with several ideas. We basically have to turn a batch tumble operation into an assembly operation to fit into the production line of the company we are creating this for. I was wondering if any of you could give us a hint as to what you have seen work, or what ideas you may have for us. We appreciate your help in our brainstorming and maybe some leads we can act on!
Jeremy Farner
Weber State University - Ogden, Utah, U.S.A.
---
"Deburring and Edge Finishing" by Laroux K Gillespie
from Abe Books
or

Affil. Link
Your purchases make finishing.com possible
2002
A. Wow, you say 30 seconds is an immense amount of time!? Are you shooting for instantaneous deburring? Or did you just use the wrong word? That said, I have seen several flow-through deburring operations for aluminum using ceramic media and a deburring compound to achieve the desired finish in as few as 5-10 minutes, depending upon the definition of an acceptable finish. There are several companies that manufacture flow-through vibratory finishing equipment. I suggest contacting one and finding out their capabilities as they relate to your project.
Dan Brewer
chemical process supplier - Gurnee, Illinois
---
2002
A. I agree with Dan. That's fast! In order to make a proper recommendation of alternatives, a lot of things need to be known. Size of the part, burr (is the part machined, an extrusion, weldment?), and what is the volume of parts. Do you have a budgeted expense for equipment? You didn't say anything about surface finish.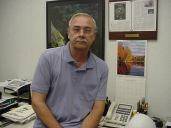 AF Kenton
retired business owner - Hatboro, Pennsylvania
---
---
2003
Q. Hi,

I am working as production engineer for a motor company. I mainly deal with the Automobile components(Aluminum) such Crankcase and Cylinder head and we are facing the problem of the sharp edges from machined components and presently we are deburring it with the hand tools which are not so effective So please if you can suggest me better method.

Thank you,
SANTOSH KUMAR.M
- Mysore, Karantaka, India
---
2003
A. There are 5 different technologies that can deburr parts. Without knowing more about what you are trying to do, I can only tell you that mass finishing systems is probably the most common and least expensive method to proceed. However, if you are talking about very complex parts, you may want to consider an abrasive blast or an extrude type system. If you are talking about very light deburring, you may also want to consider a negative plating method. Generally the greater the contact and pressure on the part, the faster the system will work.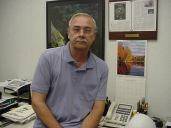 AF Kenton
retired business owner - Hatboro, Pennsylvania
---
2003
A. Dear Mr Santosh Kumar,

I suggest that you try Glass Bead Shot blasting for such components. Use a fine grit, which will also give you excellent esthetics in addition to burr removal.
Regards,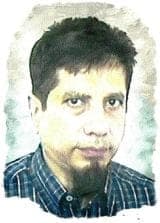 Khozem Vahaanwala
Saify Ind

Bengaluru, Karnataka, India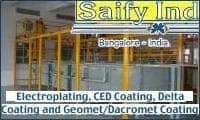 ---
2003
Q. We are doing the Aluminium Machining for the Engine Components where we find the sharp edge at the Corners after Machining. So Presently we are Deburring it manual by Pneumatic Gun with a Deburr tool fitted to it. So I wanted to know that whether I can make Automatic process for Deburring.

Kindly suggest me any new process for doing it.
Santosh Kumar .M
a motor company - Mysore, Karnataka, India
---
2003
A. Are your deburring problems in the I.D. of the part, like an engine block? If so, I do not think you can build your own system. That would require a high heat explosive system or an extrusion type press, then again ECD might work. Most deburring problems can be worked with mass finishing which you can build, but there are a lot of machine systems new and used available. Lastly, you didn't say how bad the burr is or what kind of a finish you are looking for; therefore, there are other systems that we can also address.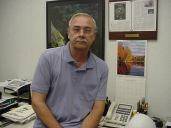 AF Kenton
retired business owner - Hatboro, Pennsylvania
---
2003
Q. Extending to my first question, I am facing the problem majorly in the milled edges of the crankcase of the engine where the sharp edges form after milling. Which I am deburring now with the Abrasives Brushes from the Pneumatic operated gun.
So I am searching for the better option to avoid the damages caused on the machined faces because of the manual operated.
Santosh Kumar .M
[returning]
- Mysore, India
---
2003
A. Hmmmm. I've got more questions. How bad is that burr? Not waiting for an answer from you, I'd have to suggest the fastest way to deburr that item is by using a large vibratory tub type mass finishing machine with large ( over 1" size) ceramic fast cut cylinder shaped media. Again, I am looking for speed and you can make these machines; however, because of large size of your part, you are going to need a large machine and that will take a lot of heavy duty materials, especially bearings.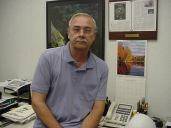 AF Kenton
retired business owner - Hatboro, Pennsylvania
---
---
2004
A. Mr Kumar,

There is a new technology called ice blasting. This process cleans and de-burrs in one step. This is "not" dry ice. This process uses ordinary tap water (20 gallons hour) and compressed air. The machine expels the ice particles (about the size of a grain of rice) at a high velocity, about 750 feet per second. This process was awarded Six Sigma Approval by Ford Motor Co, Sharronville plant. This processes has 98% (FTT) first time through for cleaning gears. It performs even better with aluminum, i.e., transmission valve bodies.
Leo Vetere
- Novi, Michigan
---
2004
A. Mr Kumar,
I am in very similar line and recently I visited IMTS and found that Robot With Special Air Turbines are extensively used for deburring Aluminum Parts after machining special manifolds , cylinder heads, oil sump, engine blocks and many similar items, we are planning to put a robot for this purpose. My trials at IMTS were highly successful.

Regards
KKG
Kishore Kumar Gupta
- Faridabad haryana India
---
2004
Q. I want to know how the same works if possible with a picture. Also we have adopted a one piece flow system and therefore I am looking for a machine that can process in the same sequence.
Khalid.M.A
Machining Processes - Bangalore, Karnataka, India
---
January 18, 2011
Q. We are a manufacturer of aluminum heat sinks of different types so we need some machine for deburring. Please discuss.
Dhiraj k
[last name deleted for privacy by Editor]
- new delhi, India
---
---
June 6, 2013
Q. Can bead blasting and or ice blasting be used on structural machined aircraft aluminum parts? Is tumble deburring an option for mid sized aircraft aluminum machined parts (envelope: 30" X 50" X 59")?
Phil Lajeunesse
aerospace - Savannah, Georgia, USA
---
June 18, 2013
A. Mechanic deburring systems can be made to accommodate your parts. However, unless they are large casting or very beefy, I don't recommend mechanical deburring systems Also it sounds like the size and shape would better for abrasive blasting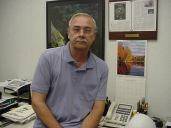 AF Kenton
retired business owner - Hatboro, Pennsylvania
---
July 4, 2013
A. [Suitability of] tumble process depends on expected finishing you want.
Silvio Ruiu
- Modena, Italy
---
July 12, 2013
A. If it was me I would do as AF suggested and stick with abrasive blasting. Bead blasting might work but you might need something a bit more aggressive. Blasting is acceptable on structural parts as long as controls are in place. Tumbling is a possibility but it would require a much larger initial capital investment.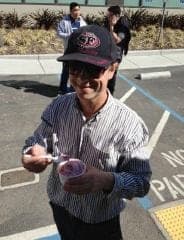 Blake Kneedler
Feather Hollow Eng. - Stockton, California
---
---
March 26, 2019
Q. I currently work for a manufacturer of firearms parts. Our current process for doing a Picatinny rails on hand-guards is done by hand and extremely time consuming, especially with the amount of customer orders. Since we deal with such high volume, we use an auto-blaster with a turntable for a quick turnaround. It gets the job done for the finish, but by no means does it blast burrs off. Hand blasting is out of the question as well since we don't have the time and/or resources to hand blast hundreds of parts per week. Any ideas/recommendations?
Louis Jimmie
manufacturing - North Wales, Pennsylvania, United States
---
April 16, 2019
A. The best and most economical way to remove burrs is via mass finishing equipment. NOTE: the word mass is in the name. There are a lot of variations, sizes and technologies involved; however, if you are new to the processing I suggest you start out with a bench-top vibratory system. More than likely your tumblast system processed about 2-3 lbs of parts; therefore you should look into either a 1/4 or 1/2 cu.ft.system which equals about 25 and 50 #'s of parts respectively.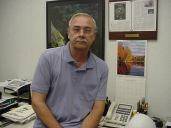 AF Kenton
retired business owner - Hatboro, Pennsylvania
---
---
"Advances in Abrasive Technology"
by Zhang & Yasunaga
from Abe Books
or

Affil. Link
Your purchases make finishing.com possible
September 25, 2019
Q. Hi, could you please help me how to deburr and polish big amount of aluminum door handles rapidly?
I tried vibratory machines with plastic chips. There is some damages on pieces.
After this process I need to send plating directly.
Gamze Yildiz
-Istanbul, Turkey
---
October 7, 2019
A. You are probably going to need to buff these parts. If the quantity is large enough, you may be able to automate the process.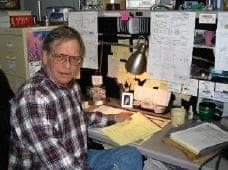 Jeffrey Holmes, CEF
Spartanburg, South Carolina