Where the world has
gathered for finishing Q&As since 1989
Toxic effects from galvanized food preparation utensils
(
-----
)
An ongoing discussion beginning back in 2003 ...
2003
Q. I recently purchased a stamped steel propane barbecue. Upon inspection I noticed that the heat/flame dispersion plate is galvanized. I realize that many studies conclude that galvanized metals should not be used for any type of food preparation, or storage. A Michigan State University web page states,"Galvanized utensils...should never be used for food preparation or storage." The fact that this particular item has obtained standards clearance to the point of sale, has me greatly concerned.
Can anyone direct me toward any other facts concerning zinc toxicity, especially regarding fumes from heated galvanized steel? Any effects, symptoms, or specific guidelines that are relevant to this human health issue are difficult to find, unless it is about avian zinc poisoning.
Any help is greatly appreciated!-Jeff
Jeff Swayze
- Kelowna, B.C., Canada
---
2003
A. A heat/flame dispersion plate is clearly not a food preparation or storage surface where food acids or biological activity could dissolve zinc into the food, Jeff. And galvanized metal is used in all sorts of hot applications which offer some limited potential for people inhaling fumes: automobile exhaust systems, hot ash cans, exhaust flues for furnaces and water heaters, electrical light fixtures, etc. I would certainly expect that the hardware used to assemble the hot areas of a propane or charcoal grill would be zinc plated.
If you don't want to use the grill and you want your money back, just take it back. If you are concerned over the public health, this particular one I would classify as de minimus :-)
A do-it-yourself smoker might possibly be a bigger issue due to the possibility of inadvertently using cadmium plated metal or hexavalent chromated metal, but personally I don't think there is any reason to continue to be concerned about this propane grill, Jeff. If I have misunderstood, please clarify. Thanks.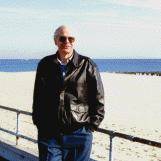 Ted Mooney
, P.E.
Striving to live Aloha
finishing.com - Pine Beach, New Jersey
---
2003
Q. Thanks for the speedy response, Ted! Well I am mainly concerned due to the effects I have heard from welding galvanized metal. Anytime you heat steel there is some gassing and obviously welding galvanized steel is going to cause some really nasty vapours, which contains some zinc, (nitrate), or so I have been told by some welders.
I guess my question is, if galvanized steel is heated to the point where "heat staining" occurs, are these vapours harmful? Can then these vapours deposit zinc nitrate onto food in an enclosed vessel, like a barbecue? Your answer, I gather is likely "yes, but not to any extent to be concerned about."
I am not attempting to de-bunk the galvanizing or plating industry, as my inquiries are based upon university research which has shown that the possibility of zinc poisoning from an item such as the one discussed may be much greater than previously suspected. Due to advances in bioreactive research technology, many items which were once considered safe, are now unavailable to the public.
I imagine that there are varying levels of sensitivity to suspect products from person to person, and to avoid many or all of these products would be impossible.
I appreciate the response and industry-based opinion, and of course, the mindful and candid manner in which you remind readers that there should be a "point" to questions, which I sometimes forget. Thanks Ted!
Jeff Swayze
- Kelowna, B.C., Canada
---
2003
A. I'm getting old, Jeff, but within my lifetime it was considered medically essential that water never be put on a burn, only butter and other oils. And I can remember when manufacturers of breakfast cereal were hauled before Congress and lambasted by the media for subverting our children into a habit of eating the "empty calories" of whole grain and fiber for breakfast instead of wholesome protein like bacon and eggs and liver. Where are we with female replacement hormones -- good or bad? It's changed at least 3 times in 6 months. After half a lifetime of intensive study, is aluminum linked to Alzheimer's or not? Sorry, debatable. Mammograms good or bad, an alcoholic drink a day good or bad, coffee good or bad, milk good or bad, plastic butcher blocks an important replacement for cracked wood surfaces or an oleophilic surface that guarantees contamination?
We are a paranoid society which places far too much belief in the sketchiest of theories as long as they're scary enough (Toxic Timebomb in Your Kitchen! - News at 11); they are all instantly accepted and rarely demonstrated. But if Diet A is labeled worthless and diet B a healthful life style, then the positions reversed, back and forth, almost every other month, and we can't decide whether the carefully monitored things I listed above and ingested daily are good or bad for us, shall we honestly worry about very casual exposure to heated zinc?
What shall we make things of? Better not use aluminum! Steer clear of nickel! Don't use zinc! Copper and silver are powerful biocides that must be avoided. Rusty bare steel, forget it! Chrome? Don't be crazy. Concrete? Silicosis. Wood? Harbors bacteria. Vinyl? Carcinogenic vapors. Asbestos? Get real. Is cobalt safer than nickel? Probably until diets A and B reverse places.
We need to watch the biggies which it is hard to argue the dangers of: mercury, lead, and cadmium. And keep our eyes open for a fourth baddie, and maybe then a fifth. But our government throws wheelbarrows full of money at beltway bandit "researchers" in return for disproportionate campaign contributions (clever racket), who have been on the road of diminishing returns for decades, looking harder and harder for the slimmest of possible risks to scare us to extend their grants; our politicians make hay "protecting" us from the specter of toxic hobgoblins; and the TV networks keep us watching by warnings of impending calamity. Only an opinion.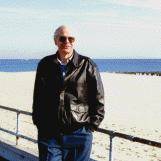 Ted Mooney
, P.E.
Striving to live Aloha
finishing.com - Pine Beach, New Jersey
---
2003
Q. I have been exposed to steel rust fume while taking steam bath. What are the harmful effects of such fumes on me?
Dheerah GS
- India
---
2003
A. Bleedin' 'ell, Jeff !
You are only going to get (some) fumes from normal metal products when you go to welding temperatures ... and the welding temperatures are WAY, WAY, WAY higher than a little ole flame or two in a barbecue.
Heck, why not say, ah, Teflon coated frying pans should be forbidden because when you heat Teflon you generate fluorocarbons. True but false. True if the temperature is excessive such as welding around 1300 °C, false if you use if for everyday normal cooking.
Ted's answer was very good INDEED....
Worry not ... nor should Dheerah worry about his so-called steel rust fumes. Just go and enjoy your steam bath ... probably much safer anyhow than bathing in the Ganges, eh?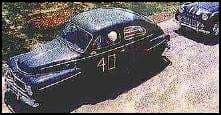 Freeman Newton
[dec]
(It is our sad duty to advise that Freeman passed away
April 21, 2012. R.I.P. old friend).
---
2003

Hey kids! Well I see the subject did continue on for some time. I have been really busy running a stainless steel sales/ manufacturing/ finishing business, but I did have time to experiment with my barbecue!
My findings are that indeed the piece of galvanized steel AND the other surrounding metal both created some acrid, smelly fumes for about 20 minutes during the first ignition.
After that, all I could smell was some tasty burgers, steak, and wild salmon. My conclusion? Well I'd say light up your new equipment and let it heat up real good once before you toss your fine meats on it, and let your nose be the judge as to when it's been heated long enough. Mmm...I love science!
I hope this will officially conclude this stream and save Ted from having to answer it anymore, because it is silly.
Jeff@HoleJoy!;)
Jeff Swayze
- Kelowna, B.C., Canada
---
2003

Who says scientists don't have a sense of humor? I stumbled onto this thread wondering whether it would be safe to use galvanized hardware cloth (aka screen) to contain small pieces of "real" charcoal in the bottom of my large, black, tripod-legged, kettle cooker.
My hypothesis is that Jeff's approach will work well for me eliminating whatever harmful fumes might otherwise be discharged.
Thanks, everyone!
Patrick Greenwood
- Omaha, Nebraska
---
---
2003
Q. We are building a large outdoor BBQ for cooking a whole pig. Some call these Cajun Microwaves. This will have two sections. The first is a rotisserie section and the second is a large shroud. The wood fire is built inside the shroud and the rotisserie section is placed next to the shroud. The shroud's main purpose is to direct the heat towards the cooking pig.
My question is whether it would be ok to build the shroud from galvanized steel. Since this rig will sit outside the galvanized coating would keep it from rusting. On the other hand, I am worried that the heat from the fire may cause the galvanized steel to give off poisonous gases which could contaminate the pig. Is this true or am I worrying about nothing?
John Greeven
- Corvallis, Oregon
---
2003
A. Hi, John.
As you can see from the above, we all have to draw our own lines when it comes to minimal exposures. I probably wouldn't build a pig roaster like this out of galvanized metal because I'd be worried that the material was misidentified and the plating might be cadmium. But that's just me, and I wouldn't argue with someone who felt it was perfectly safe.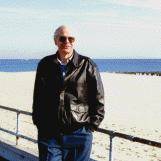 Ted Mooney
, P.E.
Striving to live Aloha
finishing.com - Pine Beach, New Jersey
---
2003
Q. Should there be any worry of exposure to hazardous materials when using galvanized metals in applications other than cooking or welding. For example, I've seen a lot of galvanized items at the local Home Depot like nails, framing for shelves...etc. Does the zinc (or cadmium) used in galvanized items like this readily rub off onto your hands or outgas in any way.
Also, how can you tell if a galvanized item contains cadmium? If it does, what safety precautions should be taken?
Thanks!
Tony T
[last name deleted for privacy by Editor]
- Ramsey, New Jersey
---
A. Hi, Tony. I seriously doubt that anything you find in a hardware store these days is cadmium plated. Zinc is not toxic; in fact, it's a vital micronutrient, and cold prevention lozenges are zinc compounds. Welders face a special problem in that they vaporize the zinc and then inhale a large overdose.
Regards,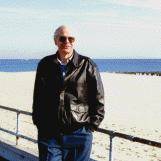 Ted Mooney
, P.E.
Striving to live Aloha
finishing.com - Pine Beach, New Jersey
---
2003
Q. Well I have enjoyed the discussion on toxic effects of galvanized steel. My question is in a smoker can you use a galvanized pan to hold the charcoal in the bottom of a drum to cook the hanging product? Will the charcoal , say 5 lbs or ten lbs heat up the pan so much that toxic fumes will contaminate the food products during a three or four hour cycle? The pan I want to use is a large new galvanized oil pan. The juice from the food will drop on the coals and the pan. Will this cause the pan to rust and is it cleanable and reusable? Could this type pan also be used for holding water and seasoning above the lower pan and would that seasoning or gravy be edible? Or is galvanized steel just a bad thing to use anytime with real charcoal and barbecued food.
Thanks,
Lew Orban
- Auburn, California
---
2003
Q. I recently constructed a wood fired BBQ. I made the grill myself out of 8 mm stainless steel rods of unknown grade. I was told by an Australian industrial chemist that, when heated to high temperatures, stainless steel releases toxic gases/substances. Is this true?
Eugene Bajada
School Lab Technician - Xewkija, Gozo, Malta
---
2004
A. Dear All
Go to the "Fact Files" section of the European General Galvanizers Association site at www.egga.com and it will give you the information you need about service conditions for galvanizing.
You can find extensive toxicity info at www.iza.com, the site of the International Zinc Association.
Michael Burcher
- Caterham, UK
---
2004
Q. My Husband and I have been learning how to do blacksmithing projects. At one of the demonstrations one of the blacksmiths made a cheese slicer. My husband and I each mode one, but now we need to place some wire on it to slice the cheese. My husband was going to buy galvanized wire but I didn't think that it would be a safe choice. Is galvanized wire ok for this type of use? Is galvanized wire safe for use with any food items?
Katherine April
hobbyist - New Orleans, Louisiana
---
2004
A. Galvanized wire is probably not a good idea. You should use stainless steel wire, Katherine.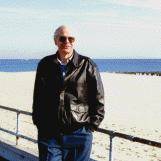 Ted Mooney
, P.E.
Striving to live Aloha
finishing.com - Pine Beach, New Jersey
---
2004
Q. Hi - I want to use galvanized steel to cover a kitchen countertop. Food will probably occasionally come into contact with the surface, however, I will not be preparing food directly on the surface. I like the rustic look of galvanized steel, as opposed to stainless steel. Also, a stainless steel countertop is way beyond my budget. Do you know of any reason I should not use galvanized steel as a countertop? Will it contaminate my food if I set dishes on it, or if food touches it? Thank you so much for any help you may be able to offer.
Nancy Jones
- St. Louis, Missouri
---
2004
A. Galvanized metal is not solid zinc, but steel with a zinc coating -- so it may eventually rust. What would also concern me is the effects on the looks of the counters of acidic foods like vinegar, lemon juice, and tomato juice. They will attack it, and your counters will acquire a "used" look with different shadings from such exposures.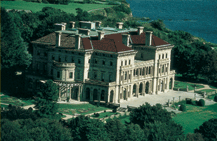 Some people worry about food contamination (www.icat.org.au/documents/cr-2002-09-GIbench.pdf, for example) but I personally felt that report rather silly and wouldn't worry about it myself. Zinc countertops are widely used and have long been. I visited the grand mansions of Newport last year, and in the grandest of them all, The Breakers, the rows of food preparation and cutting counters were all zinc if I recall.
What was good enough for Cornelius Vanderbilt would be good enough for me :-)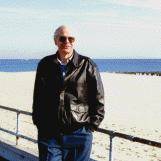 Ted Mooney
, P.E.
Striving to live Aloha
finishing.com - Pine Beach, New Jersey
---
2004

Hello again.
Thank you so much for your quick response regarding galvanized steel countertops. I agree that if it was good enough for Cornelius' home, it's good enough for me. (I'm sure my humble little house would fit in a Breakers' closet.) Thanks again!
Nancy Jones
- St. Louis, Missouri
---
---
2004
Q. Is it safe to grill directly on a galvanized steel grate in an outdoor fire pit? Will it be safer to burn a couple of hot fires first?
Joe Shamma Jr.
- Salem, New Hampshire
---
2004
Q. Good morning, hope you are doing well, a friend of mine is building a cooking box for roasting pigs out of oak and lining the inside with galvanized sheeting that is used in roofing, question is, is it safe or harmful? Thank you and have a great day.
Juan Correa
computer support - Pembroke Pines, Florida
---
2004
! Wow you just never know what you will find on the internet. I recently was given a 22 pound turkey. Decided to go ahead and cook it. I realized in what. I don't own anything large enough. So I searched around and found what I think is a galvanized pan. Thinking hey, I can line that with foil. And of course wrap my turkey in foil. This will work. That's right I'm no gourmet cook. So you do the best you can. But then this little thought weaseled into my brain. Will this pan put off any poisonous fumes while in the oven. Since my Mom didn't know. The next best thing was the internet. So here I am. I've read everything here.
And most things speak of out door cooking on grills, etc. So, sorry to say. I'm still concerned about putting my turkey in this pan in the oven. So Ted if you respond to my concern. Please be gentle. Oh,, and saw your picture. Are you married? :o) Karen in southern Mississippi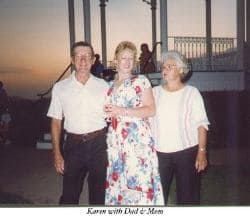 Karen Wise
- Natchez, Mississippi
---
2004

You must have read too quick and thought that was my house in the picture four posts above yours, Karen -- because no one else has flirted with me in about 20 years. But I do have a son who's single and I think he'd be impressed with your pic and your ways :-)
Galvanized items, which usually can be identified by their shiny "spangled" look, are not suitable cooking surfaces. Wrapped in foil your turkey would be fine, so if you've already done it, save a drumstick for me.
But I don't think a galvanized pan should be used in an oven as a rule, because they are not designed for that function; and it's always difficult to predict all of the possible consequences when something is used in an unintended way and we consequently don't have a rich history of experience to guide us.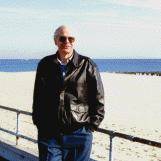 Ted Mooney
, P.E.
Striving to live Aloha
finishing.com - Pine Beach, New Jersey
---
2005
Q. I just found this page and would like to post a related question. I have just added a baffle to my offset smoker so it prevents the heat to get directly from the fire chamber to the food, so it redirects it to the bottom of the cooking chamber. The baffle was supposed to be a piece of non-galvanized, unpainted steel (22 gauge), but since I did not find one, I did buy a similar one made of zinc.

Now, after having mounted it, I'm worried it could be toxic. I have read the answers and they make me think using this would be ok, but just to make sure, can you confirm?

Thanks a lot,
Dioni Morena
- Randolph, Massachusetts
---
2005
Q. I have recently purchased a galvanized steel tub of the sort used for watering livestock. It is an attractive addition to my garden that I use as an outdoor bathtub. I want to use it as a hot tub by elevating it with bricks and heating it from bellow with a propane camp stove. What I want to know is, will the heat caused by the stove be so hot that it will burn off the zinc surface on the bottom of the tub? I'm not so concerned about the toxic fumes as this should not be an issue if the flames are not hot enough to burn off the zinc, and if the zinc does burn off in the area above the flames, fumes should be of no concern after the initial burning. My main concern is that the tub might rust and eventually spring leaks in the absence of the protective zinc coating. If this is likely, what other ways might I heat this tub without causing any damage?
Thanks,
Christopher Sullivan
U.S. Army - North Miami, Florida
---
2005
Q. Is it safe to use galvanized steel lath on a bar b q grill? I was told the heat could cause something toxic to get into whatever is being grilled.
Respectfully submitted,
Roger C. Schustereit
hobbyist - Cleburne, Texas
---
2005
A. This thread is growing long and repetitive, but my own personal comfort level is that I would use such galvanized lath to hold the coals in a homemade grill, but I would not put the food on it. For that I'd use stainless steel, or nickel plated or ceramic coated grates.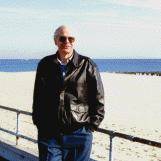 Ted Mooney
, P.E.
Striving to live Aloha
finishing.com - Pine Beach, New Jersey
---
2007
Q. I first would like to say these articles are really helpful. I was just made aware about the "HARMFUL EFFECTS" of galvanized steel and using it for BBQ pits and that it should not be used EVER..and this was from a "Welder" but in my situation it is a 4' 0"" grill for high heat cooking ... such as steaks, burgers, fajitas as well as some oysters... I just want to make sure that this will not pose a problem for my guests if I decide to use this grill. I think I have a safeguard in the sense that there is no top so the fumes will not play a factor since I will only have the desired meats on the grill for no longer that 10 minutes tops. I hope this makes sense ..this is my first time on here. Thank you,
Cruz Garza
consumer - San Antonio, Texas
---
2007
Q. I have built a sauna and the stove is made out of an old propane bottle I use a tiger torch and wood to heat the sauna and the chimney is made of galvanized steel it is actually exhaust pipe that you would use on a bus (it is however new and has never been used as exhaust) so we heat the sauna up and spray water on the stove and chimney, what are dangers of using galvanized here does the pipe get hot enough? I don't have a temperature reading but I can tell you that the stove and pipe all glow red when it is in use I know people say when welding galvanized the get sick I have used the sauna 1 time and feel fine but I am wondering if people can tell me some info
John Randolf
student - Vancouver, Canada
---
2007
Q. As President of the local Board of Meals on Wheels, it has come to my attention that the cooks in the kitchen prepare bread dough in a galvanized pan (the size of a wash tub!) and there is some thought and concern of the zinc content in the tub. Does this pose a threat to the recipients? They cannot find a suitable container,they say. There is no heating done to the pan.
Thanks for your quick response.
Janet T.
[last name deleted for privacy by Editor]
- Florida
---
2007
A. That should not be done, Janet. See web1.msue.msu.edu/imp/mod01/01600817.html. I know nothing of bakery equipment but am confident that such pans are available tin plated or of stainless steel construction.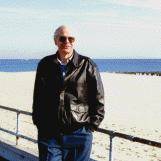 Ted Mooney
, P.E.
Striving to live Aloha
finishing.com - Pine Beach, New Jersey
----
Ed. note: Sorry that MSU link is now broken
---
---
2007
Q. We are planning on making some wiener roasters for a craft, is galvanized wire OK to do so? Thank you, Carrie form Vancouver, Washington
Carrie Walters
- Vancouver, Washington
---
2007
A. Sorry, Carrie, but no, it's not okay. Zinc is not supposed to be used as a cooking surface for food.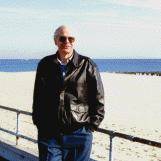 Ted Mooney
, P.E.
Striving to live Aloha
finishing.com - Pine Beach, New Jersey
---
2007
Q. I have a galvanized tub for collecting rainwater. My cat licks the galvanized surface of the tub all the time. Is this dangerous and should I remove the tub? Also, why is she doing this? Is she absorbing something or might she just find it tasty?
Erica Freiberg
- Paris, France
---
2007
Q. Geez, this thread never ends, does it. So here is another question for it.

We are just about finished renovating our home and, in the process, removed an ~5 ft water tank that was used to hold the water pumped from a now-defunct well. The tank appears to be galvanized and was manufactured ca. 1950.

What I was thinking of doing: take it to the local welding outfit and have it cut lengthwise (exact design tbd) and weld on hinges, use if for a BBQ pit and maybe a smoker. I have no intention of cooking directly on the galvanized steel and can put non-galvanized grates at the bottom on which the fuel (charcoal, wood, etc) could rest.
- Is there ANY known risk in recycling this tank in this way?
- Does the age of the tank give an clue as to the composition and, by extension, the risks of using the tank?

Thanks in advance,
Jim

PS. If anyone has a good design idea for the BBQ/Smoker, feel free to share with me!
Jim Greenfield
- Greenport, New York
---
A. Hi, Jim. My guess is also that it's galvanized, although I suppose it could be tinned. Zinc is not a toxin, it's an essential micronutrient. The danger is in overexposure/overconsumption. I'm just a metal finisher, not a dietician, but my understanding is that there are three paths to that overconsumption:

1. When welders weld galvanized materials without adequate ventilation, vaporizing the zinc and inhaling clouds of it.
2. When acidic foods dissolve some of the zinc that they are touching and it is ingested.
3. When galvanized tanks and piping are used for water collection and storage.

I know that the first case of overexposure is very real, and we have several threads on that topic on line here. Regarding the second case, I know that government bodies consider zinc to not be a "food-safe" surface, but I'm not personally aware of actual issues from this. Regarding the third case, galvanized materials were used for water service for decades, but I think they no longer are in the USA; certainly they are still used in the third world and for livestock feeding and watering.
I don't think there will be any problems with your application, beyond breaking a finger if the top half of this heavy tank pivots down suddenly :-)
Regards,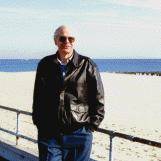 Ted Mooney
, P.E.
Striving to live Aloha
finishing.com - Pine Beach, New Jersey
---
2007
-- this entry appended to this thread by editor in lieu of spawning a duplicative thread
Q. Hello, my name is Steve and I have pieced together a charcoal bbq using 16-ga galvanized steel. I was told by a part time welder that using galvanised steel is not a good choice of steel and that it will contaminate my food?

I am not cooking on the steel, but just using it as a shell to hold the charcoal. I have a stainless steel grill that will be elevated over the bbq, similar to a rotisserie grill. I just want to confirm if what I am using is safe?

Steve
Steve Da Silva
hobbyist - Toronto, Ontario, Canada
---
January 27, 2008
Q. I currently have a galvanized bar top that my toddler eats off of; he mainly eats off of a placemat, but sometimes he will place the food over onto the bartop and eat that -- should I be concerned about poisoning and if so, is there any coating I can add to this top to protect it from leaching?
Shari Robins
- Fairview, North Carolina
---
A. Hi, Shari. There are lots of people building galvanized countertops and solid zinc countertops. Still, the government doesn't consider zinc to be a "food-safe" surface, and I certainly can't say "listen to the countertop builders and ignore the NIH" :-)
But unless your toddler is constantly eating sliced tomatoes from the bare countertop, I think the issue is de minimus.
Getting good adhesion of paints and clearcoats on galvanized steel is notoriously difficult, and you don't want your toddler eating paint chips, so I wouldn't coat it.
Regards,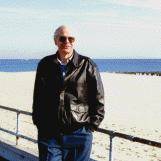 Ted Mooney
, P.E.
Striving to live Aloha
finishing.com - Pine Beach, New Jersey
---
April 12, 2008
Q. Will it be safe to make an exhaust pipe from galvanized to make a exhaust pipe for a bbq smoker. thanks
Jared Smith
hobby - Bonham, Texas
---
April 21, 2008
Hi, Jared. The exhaust pipes on furnaces and hot water heaters inside your house are usually galvanized, so I don't see why not. Good luck.
Regards,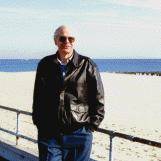 Ted Mooney
, P.E.
Striving to live Aloha
finishing.com - Pine Beach, New Jersey
---
April 20, 2008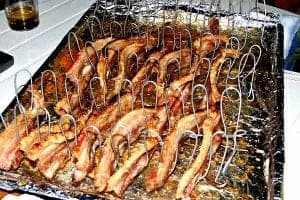 Q. OOPS! I used a self-made galvanised wire rack to puff up the crackling on Pork Rashers that had previously been grilled. Have I poisoned my family?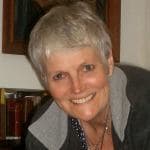 Tessa Joughin
- Ficksburg, Free State, South Africa
---
April , 2008
A. Hi, Tessa. 'Poisoned' is a very strong word. Paracelsus tell us that only the dose makes a poison. I would not worry about it in the least :-)
I think the operative thing to learn is that things that are not intended for food service should not be used for food service. Because then we build no public history; no researcher can say "Wait! I see a pattern here" if people are using such materials privately with no feedback. See if a store has a stainless steel or nickel plated rack that might serve.
Regards,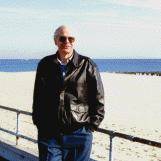 Ted Mooney
, P.E.
Striving to live Aloha
finishing.com - Pine Beach, New Jersey
---
April 22, 2008

Thanks Ted, I feel much better! I will throw out my brilliant invention and see if I can find a stainless steel one to replace it!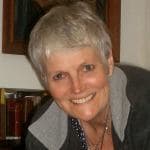 Tessa Joughin
- Ficksburg, Free State, South Africa
---
September 7, 2008

Hi Ted
I enjoyed your enlightening responses & don't need to ask my question now. You have the patience of a saint - thanks. We used to cook sausages on galvanised wire as children. Perhaps that's why I have a warped sense of humour.
You neglected to inform the lady with the zinc licking cat that the cat will be unfit for human consumption. I actually love cats (but I couldn't eat a whole one).
Bruce
Bruce Johnston
- Hamilton, New Zealand
Ed. note: Thanks, Bruce. That's what kittens are for I think -- Ted
---
September 10, 2008
Q. I understand that zinc is an inappropriate material for a cooking surface. I have read the string of questions and answers carefully. But here's my situation: I need to generate a quick blast of steam for bread baking. One chef suggested that I put galvanized nuts and bolts or galvanized chain link on a sheet pan, heat to 500 °F, and then pour water on them just before putting the loaves in the oven. Sure enough, the hot steel creates a great deal of steam for a few minutes. The bread is not in direct contact with the galvanized metal, but it is in contact with the steam produced. Is the presence of moisture and steam any more likely to cause a problem or toxicity on the food? Many thanks for your wisdom.
Eric Martin
- San Francisco, California
---
September 2008
A. Hi, Eric. You are nowhere near hitting the vaporization point of zinc, so I don't think there will be any zinc in the steam. But stainless hardware is readily available and sounds easier than trying to justify yourself:-)
Regards,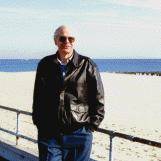 Ted Mooney
, P.E.
Striving to live Aloha
finishing.com - Pine Beach, New Jersey
---
September 22, 2008

Hi. Many thanks for your advice. Yes, I guess I was just being cheap since stainless hardware is so much more expensive.... But I think I'll just do the right thing, as you suggest, so I don't have to wonder every time I bite into a piece of homemade toast...!
Eric Martin
- San Francisco California
---
---
Is galvanized wire safe if wrapped in tape?
March 4, 2016
Hello! I just purchased galvanized utility wire, I've read on this thread that it's rarely unsafe? I plan on making flower crowns (really popular with middle-high school kids right now) to sell at a convention.
I'm wrapping the wire in floral tape but I'm still a bit anxious because of the safety warning on the back (warning: this product contains chemicals known to the state of California to cause cancer birth defects or other reproductive harm. Wash hands after handling).
Now I know that there are thousands of things that are or could potentially be dangerous, like food coloring and plastic (things that you would have to consume in enormous amounts daily for years before,or if anything actually happens), but I am still anxious about it because it's something that will go on people's heads!
Thanks for your time!
Mr. Adrian Boyer
- Honolulu, Hawaii, USA
---
March 2016
A. Hi Adrian. Sorry but you've lost 'plausible deniability' and you can't do what you were planning. California's zero tolerance for risk but zero information labeling has economic consequences extending far beyond its borders.
You could try aluminum craft wire and hope that California hasn't put their labels on it yet :-)
Regards,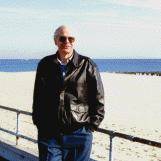 Ted Mooney
, P.E.
Striving to live Aloha
finishing.com - Pine Beach, New Jersey
---
(you are on the 1st page of the thread) Next page >
---