Where the world gathers for
plating, anodizing, & finishing Q&As since 1989
-----
Replacement for 304 SS hooks in plating jigs?
2003
Q. Hi,

I am working on a jig for rack plating. The jig is for heavy copper plating and currently I am using SS 304 jigs and the Cu build up is stripped using Nitric acid. I am planning to use electrochemical method for stripping so that it is environmentally safe and I can recover the copper directly. I know that SS will get affected when made anodic in an acidic solution, so I intend to use titanium hooks (contacts) instead of ss. But the jig manufacturer says that he can't get the same tempering (spring action) from titanium. Is that true (spring action is quite essential for holding the parts). Is there any titanium alloy which is not affected when made anodic, as well as possessing good tempered property (spring action)? Any other suggestion? Your help is appreciated.

Thanks.
Karthik Thambidurai
electronic components - Norwood, Massachusetts
---
2003
A. Hi, Karthik. Although it may be true that the spring action of titanium is different than stainless steel, spring-type anodizing racks are routinely made of titanium. Obviously, titanium anodizing racks are anodic, so it is possible that the application will work fine -- but the cathodic part of the cycle may be a problem as it may dissolve the anodic film on the titanium and allow the titanium to dissolve in your plating solution, or it may get plated.

Maybe buy a cheap standard anodizing rack, and plastisol dip it except for the tips, and try it :-)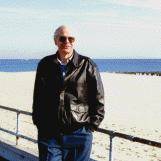 Ted Mooney
, P.E.
Striving to live Aloha
finishing.com - Pine Beach, New Jersey
---
2004
Q. We are using Lea Ronal Plating chemistry- Coppergleam PCM. Can we use titanium jigs without plastisol coating?
Joginadham Chilukuri, GM
flexible circuits - Hyderabad, AP, India
---
---
We want to build titanium plating racks
March 5, 2018
Q. Hi. We do electroplating on ABS Plastic with a traditional method. i.e. fixing the components on jig we do first electroless nickel and after that acid copper, bright nickel and decorative chromium simultaneously. And these jigs are made by mild steel main structure with electrolytic copper hook and spring steel wire. But during plating, on a continuous process some copper and nickel deposits strongly on the tips of jig wire. And to remove these metals from wire tips, it's a time consuming process as well as cost factor also. So we are thinking to use titanium wire instead of spring steel wire to make the jig. As of our thinking, there will not deposit any copper or nickel deposition on titanium wire. Whichever will deposit that should not be strongly bonded and easily washable or removable. But the main confusion is, if it is possible or not to achieve such spring tension from titanium wire of same diameter as spring steel wire? And we suppose current supply will not be an issue. But the whole thinking is viable or not, please suggest.
SURAJIT PRAMANIK
Plating Shop Owner - HOWRAH, WEST BENGAL, India.
---
March 2018
Hi Surajit. Titanium is used in spring-type anodizing racks and spring-type door clamps for plating barrels, so I don't think that lack of springiness is a problem. But the corrosion resistance of titanium (per my understanding) is the result of a highly stable and instantly forming natural oxide film. It is the oxide, not the titanium substrate, which is corrosion resistant.
My belief is that as soon as you make titanium cathodic it will quickly dissolve in the acidic plating baths. This is why, I believe, that I have never heard of titanium used in plating racks.

But thanks for a long-delayed Eureka moment! Many decades ago I was working for a plating equipment supplier and we suffered a whole pallet load of badly corroded titanium heaters from an acid zinc plating installation which had to be scrapped although the shells were properly connected to the anode. It has now finally occurred to me what actually happened lo those many years ago -- the installer obviously grounded the shells to the cathode instead of the anode, but reversed the connection before he was found out :-)
Regards,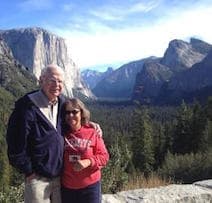 Ted Mooney
, P.E. RET
Striving to live Aloha
finishing.com - Pine Beach, New Jersey