Where the world gathers for
plating, anodizing, & finishing Q&As since 1989
-----
Cyanide in gold deposit?
2003
My company is currently quoting a gold plating job for the medical ind. The parts are medical instruments to be used in surgery. They are concerned that the cyanide in the bath is part of the gold deposit. I'm trying to find a data sheet or report explaining or stating that the gold deposit has no cyanide in it .
terry stafford
- Memphis, Tennessee, usa
---
2003
Well, metallic gold is metallic gold whether cyanide was used in extracting the gold from the ore, or in a cleaning or stripping step, or in the plating bath. So, on one level, that's that.

But after several decades of feeling this way, the way most platers probably feel, I made a plant visit that shook my confidence. The visit was to a shop that was applying hard chrome to chain saw teeth. They rinsed the chrome plated parts but, since they were not highly decorative and because they felt strong pressure to minimize rinsing, the parts were dripping a very dark amber-colored liquid as they went into the dryer. These were not parts that anyone would eat off of, but nevertheless they were dripping with hexavalent chromium as they left the plating shop.

The point being that I would want assurance that there was no cyanide on instruments that a surgeon used in my body, and that assurance would have to include more than a literature reference that no cyanide is occluded in gold deposits. I'm sure this isn't the answer you want to hear, but I think some kind of QA program that either tests for the presence of cyanide, treats the plated parts with bleach, or includes thorough detergent scrubbing should be part of the process. That's one person's opinion.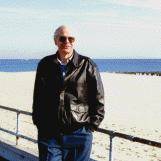 Ted Mooney
, P.E.
Striving to live Aloha
finishing.com - Pine Beach, New Jersey
---
2003
Ted, you just answered a question from the Far East (?) we debated at this site recently with all types of analysis. Is there hex chrome on chromed parts! The answer seems to be "test it and make sure there is none".
Mandar Sunthankar
- Fort Collins, Colorado
---
2003
Ted,

The chrome story is scary stuff. For medical, while omissions may occur generally after plating the parts end up at a sterilizer. Before EO (Ethylene Oxide) sterilization they get washed. I think that the higher C content of plated verse wrought gold is due to the C from the CN but not as a CN.
Jon Quirt
- Minneapolis, Minnesota
---
2003
Ted,

I find your comments very concerning and I trust the reputable plating companies will ensure they are not behaving like the one you mention. I would consider the shipping of unrinsed articles that have been processed in hexavalent chromium or cyanides to be extremely foolhardy and irresponsible. Indeed, any residual plating solution on "finished" articles must be considered totally unsatisfactory.

Trevor Crichton
R&D practical scientist
Chesham, Bucks, UK
---
2003
Hi Terry, lets get back to your original inquiry. I would be surprised if any residual cyanide on the surgical instruments would ever survive the peroxide based germicidal cleaning protocol they would be subject to in the surgical room. Aside from not relying on that issue as a due care solution, a simple rinse in peroxide based bath followed by rinsing in D.I. water should be adequate. One issue that strikes us as important is for the process to provide a gold plated layer that has no porosity in the deposition to trap miniscule amounts of plating solution in the microscopic voids. So if these instruments are stainless steel based instruments avoid any surface preparation steps that will increase the chance of porosity (electropolishing is best if you can). Modify the plating specs if the gold plater layer in their specs are not thick enough to achieve these parameters (4-5 microns). I would also select a gold plating bath that avoids the use of nickel or cobalt, keeping the deposit as pure as possible without sacrificing durability of the instruments. I am sure you already know this but make sure you understand what your companies long term liability relative the medical instrument business really is. It is getting trickier by the day for sure.

Good luck with the project!
David Vinson
Metal Arts Specialties - Leonard, Michigan