Where the world gathers for
plating, anodizing, & finishing Q&As since 1989
-----
How volatile is H2O
2003
How volatile is Dihydrogen Oxide? As it truly does not evaporate readily at normal temperatures and pressures such as benzene and toluene. Is it a volatile because it evaporates over some time period? Is it a "real" volatile with any consequence? Do I need to account for it other then to ensure that materials are dry prior to use?
James M
- Union Dale , Pennsylvania, USA
---
2003
Please post their "real world situation", James. Frankly, I have no idea what you are talking about :-)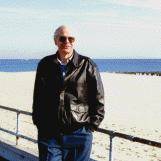 Ted Mooney
, P.E.
Striving to live Aloha
finishing.com - Pine Beach, New Jersey
---
2003
Do a quick test - try jumping into a lake, get out and see how fast you dry off. Do this at different air temperatures and let us know the result of your experiments.

Trevor Crichton
R&D practical scientist
Chesham, Bucks, UK
---
2003
Ted, it is somebody playing games with the site or somebody playing games with the person. Answer- it is water- look in any chemistry handbook and you will find all that you need to know.
James Watts
- Navarre, Florida
---
2003
I realized it was water, Jim. What I don't know is if this is a student trying to get someone else to write his homework essay for them, or if the inquirer has to report the weight of something during processing compared to dry weight for some environmental report. Who knows? We remind people that forum readers aren't mind readers, and ask them to please frame their question in terms of their own actual situation, not as abstract inquiries.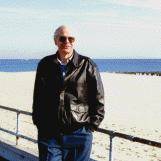 Ted Mooney
, P.E.
Striving to live Aloha
finishing.com - Pine Beach, New Jersey
---
2003
Ted,

It appears that I did not make myself clear. It is a given that I am addressing Water by the title ( I used the compound name as it searches better on the web). What I am trying to get a handle on is how you compensate during a process when you are preparing the material to accept powder coating or base adhesives. Water is not like other volatile material as it does not stay driven off (unless the treatment areas are controlled). What I don't know is how much of a volatile it is. The only method I found to determine this I am unable to accomplish. I am also unable to locate a table that defines volatile levels of material, compounds, elements and such. I am hoping by understanding waters evaporation that I can use materials less volatile to compensate as the water should be driven off before the material I am trying to coat. This is important as I need to know the resin to weight ratio with out the volatile of the resin of which water is not one but is present due to atmosphere
James V. Montenegro
- Union Dale, Pennsylvania, USA
---
2003
If I understand your question correctly, are you trying to evaluate how dry your material or surface is prior to hwoever you are processing it? Water volatility is difficult to predict unless you have an environment controlled for temperature, humidity, and atmospheric pressure. Also take into consideration the surface physics of the material on which the water is on, water as a thin film will evaporate faster than droplets, etc. Air motion also affects evaporation rates. Contaminants in the water will also affect volatility. Porosity of the surface of your material will affect water retention ("sponge" affect). Regardless, it would be difficult to predict dryness at any point in time. Evaporation rate would relate to the vapor pressure of water under the atmospheric conditions at your process. The vapor pressure at 20 °C is 17.5 mm Hg, from this and some thermodynamics, you could possibly calculate an evaporation rate.... Regardless, you may test water content on the surface by trying a Karl Fisher (KF) titration after letting your material sit in the KF reagent for a while. Sample preparation and timeliness of getting the sample into the solution before evaporation would be critical. Other surface techniques such as EDS or ESCA (expensive) are other alternatives for bound moisture, these techniques would pick up the oxygen molecules. The KF method would most likely be the best, but am I going in the right direction with what you are looking for?
Gene Wilenius
- Litchfield, Minnesota, USA
---
2003
Gene, yes your are in the right direction. I think I can get it from here. Thanks for the info. Lastly are there any tables that show the basic volatile information for materials?

Have a good day.
James V. Montenegro
- Union Dale, Pennsylvania