Where the world gathers for
plating, anodizing, & finishing Q&As since 1989
-----
Cleaning/finishing aluminum pontoons
2003
Q. (1) Is there a means of reducing or eliminating barnacle growth on my aluminum pontoon boat? De-fouling paint has been of very limited usefulness.
(2) I am told by the manufacturer that, with a proper zinc block, pontoons will not be adversely affected by salt water and that painting with de-fouling paint is not required. Do you understand this to be reliable information?
Alvin B
[last name deleted for privacy by Editor]
- Napa, California
---
2003
A. The manufacturer knows best, especially if a warranty is involved. Zinc anodes will be helpful towards reducing corrosion, but in my experience will do nothing to deter barnacles. But most anti-fouling paint is copper-based, which corrodes aluminum. I would not use anti-fouling paint on aluminum! "Regular" paint only, pressure wash the barnacles every chance you get, and get the boat of the water when you can.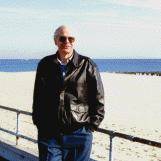 Ted Mooney
, P.E.
Striving to live Aloha
finishing.com - Pine Beach, New Jersey
---
2003
Q. We just bought a new Pontoon boat and the pontoons are all oxidized and ugly looking. What is the best thing that I can clean them up with to make them look nice and shiny.
K D Van Leuven
- Spokane, Washington
---
2003




Q. I would like to find out what would be the best cleaner and polish for pontoon boats! Is there anything to spray, like a clear coat on them, or will it last long enough in water? I'm open for suggestions, since I'm starting to clean pontoons, and house boats!

Thanks!

Mike B

[last name deleted for privacy by Editor]




- Albany, Kentucky






---

2004




Q. Hello,

We have a pontoon boat which has been in the water for over a year without moving. I cleaned the pontoons with retail grade hull cleaner, which removed the marine growth but the aluminum is stained and is now grey / black color. What is the best product and method for restoring the aluminum?

Thanks,

Dan O

[last name deleted for privacy by Editor]




Recreation - Mt. Sterling, Kentucky






---

2004




Q. Hi, I'm a weekend boater and recently purchased a pontoon boat that has sat in water all winter. It has algae, grease and grime on the pontoons. What is the best way to clean them and with what. Once the pontoons dry the gunk on them is as hard as concrete.

Thanks,

Chris B

[last name deleted for privacy by Editor]




hobbyist - St. Louis, Missouri




---
2004
A. Dissolving this stuff later is one thing, Chris, but pressure washing them before they dry would be the best first step. Fresh barnacles are not too hard to remove; but dried ones are much harder :-)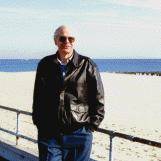 Ted Mooney
, P.E.
Striving to live Aloha
finishing.com - Pine Beach, New Jersey
---
2004
Q. I am a houseboat owner and my name is Debbie. This September I plan to Completely refinish two 40' steel pontoons. I would like to know the best process for the best and longest outcome.Is there a paint (finish) that you would recommend? I am moored on a fresh water lake, and the house boat is trailered on land from October through May.
Thank You
Deb K
[last name deleted for privacy by Editor]
houseboat owner - Fort Frances, Ontario, Canada
---
2005
A. I have the answer to the question for cleaning Pontoons that have turned bad. It is Mother's Wheel Mist [affil link] just spray it on wait for action to stop about 5 min and hose off. It will not shine like New but it will look Great.
Gary H
[last name deleted for privacy by Editor]
- Sugar Hill, Georgia
---
2005
A. The best way I've found to clean the toons are with a handful of aluminum foil and elbow grease.
Bill
[last name deleted for privacy by Editor]
- Lexington, Kentucky
---
2006
A. I found on Bennington's Website they recommend Oxisolv's Aluminum Cleaner to clean the pontoons. Here's the link to Oxisolv's website: www.oxisolv.com/html/aluminum.html

If possible, check the manufacturer's website for your particular boat, they should have similar information on cleaning products for your boat.
Kevin Black
- Lake Norman, North Carolina
---
June 15, 2008




! I was researching pontoon cleaners for a friend. I clicked on the above link and got an error message.

You asked to be notified of broken links.

By the way, this appears to be a good forum.

Larry Lowe




- Wilsonville, Alabama





----
Ed. note: Thanks, Larry! Apparently Oxisolv is gone; that URL currently leads to a link farm.
---
2006
Q. We just got a new pontoon and Barkeepers Friend [affil link] seems to work really well. I hope I am not ruining anything but it keeps the pontoons like new. Takes a bit of scrubbing but I use very mild abrasive sponge works wonders so far and don't scratch.
Pat
[last name deleted for privacy by Editor]
- Pittsburgh, Pennsylvania
---
2007
A. Streak Master, Inc. has a new non-toxic formula. It cleans aluminum pontoons just like new.
Greg Waltrip
- Dallas, Texas
---
2007
Q. My bass tracker boat has white water spots what is the best cleaner to use on an aluminum boat hull?
william R Hatfield
consumer - Lacey Washington
---
2007
Q. My 5 year old pontoon, a sylvan, has pits and oxidation to the point of near holing....during the summer here it spends all its time in the water. my question is what to do to halt the action and what can I do to save the existing tubes?
Harold L Blanchard
- Ortonville, Michigan
---
2007
A. Cleaning boats is not that difficult. You just have to find the right cleaners. We manufacture Brite 1 which cleans aluminum. If its not extremely coated with lime deposits and scum, and such especially underneath the boat, then you can use our Beauty Brite, Wizard Product Line. Getting that clean, sparkling look just takes a little maintenance.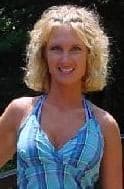 Steffanie Barger
Tri City Chemical Manufacturing
- Forest City, North Carolina


---
2007
Q. I just purchased a 1986 Weeres pontoon boat. It is in good shape for it's age. However, the aluminum pontoons are heavily pitted but they don't leak. I am considering coating the pitted areas with a truck bed liner material. Is this a good approach to prolonging their life or can you suggest something better.
Kindly respond, Tim
Timothy W Shaw
- Gray, Tennessee
---
2007
A. We make what you are looking for. It is called 1 Step Aluminum Cleaner. We sell to all the local boat people here in SC. 1 gallon makes 5 gallons of cleaner you just spray it on and let sit for 5-10 minutes and you wash off with a water hose your pontoon will look brand new. It takes no work at all.
Dawn Styles
Socar chemical - Greenville, South Carolina
---
March 26, 2008
Q. I read about all the pontoon cleaners but which do I use! I just want them to be clean and shiny again.
Bill Maxwell
- Altamony, New York
---
March 27, 2008

Good luck, Bill !
You've already seen eight different brands recommended on this page, and there is absolutely no chance of any vendor publicly saying "Oh, yeah, that's right, I forgot, Brand Z Pontoon Cleaner is actually better than what we sell." :-)
Just pick one. I'm confident that all are formulated for the purpose; such questions will only expand the recommendations from 8 different brands to a dozen or more, and accelerate the claims :-)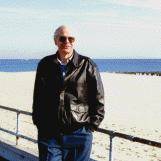 Ted Mooney
, P.E.
Striving to live Aloha
finishing.com - Pine Beach, New Jersey
---
March 28, 2008
Q. I have a 43 houseboat that has been in the water since Sept 07. Is there a way the pontoons can be reasonably cleaned while in the water? We don't mind making it a elbow grease project, but any tips would be appreciated.
Steve Richards
- Phoenix, Arizona
---
March 15, 2009
A. I use a grinder with a thick buffing pad and some $4 rubbing compound from the auto parts store. I have a few pictures here:
http://www.stotz.us/?p=919
Enjoy!
Cameron Stotz
- San Diego, California
----
Ed. note Aug 2018: Cameron is a good photographer, but isn't maintaining those particular pictures anymore.
---
August 25, 2010
Q. I like to fish at the coast. I have a 24 ft pontoon that is giving me a problem. I am looking for information about an epoxy or metal filler to use on the pontoons. The salt is getting trapped between the carpet and pontoons causing pitting in the aluminum pontoons. Is there an epoxy or metal filler that can be used to seal and coat the bottom of the pontoons to slow this process.
Manuel Roberts
Saltwater fishermen - Franklinville, North Carolina
---
March 26, 2011
Q. I HAVE A SYLVAN PONTOON BOAT THAT I KEEP IN THE WATER ALL YEAR IN HOMOSASSA FL. ONCE EACH YEAR I GET THE PONTOONS POWER WASHED. THE MARINA SAYS ALMOST ALL THE PAINT IS WORN OFF THE PONTOONS AND I SHOULD GET IT RE-PAINTED. IS HAVING IT POWER WASHED EVERY YEAR ENOUGH OR DO I REALLY NEED IT PAINTED?
michael murphy
BOAT OWNER - hernando, Florida
---
April 23, 2011
A. As for cleaning your pontoons check with your NAPA auto parts store they sell a cleaner for your pontoons that is very good; and to coat your pontoons in Redding, CA Paint Mart you can get a coating that is a good price at 167.00 for a five gal can and works good; looks like tar but dries hard and lasts a long time and it is called "Cold Cat". Thanks, scott
scott jensen
- redding, California
---
March 13, 2012
Q. We have a metal pontoon boat with water stains down the sides from the tarp. We have tried just about everything to try and remove them. It is beige with decals so we have to be careful when we use our power washers on it. Would appreciate any suggestions you might have to remove them without removing the paint.
Thanks
Sue Vignovich
- Berwick, Iowa
---
May 15, 2015
A. Hi this sounds really strange but I have used cheap toilet bowl cleaner thinned about 1/2 with water use a spray bottle spray the solution on the pontoons and rinse with garden hose do not leave the solution dry on the pontoon with out rinsing off. I only did small section at time before hosing section off.

Hope this helps.
harry cramer
- bath, North Carolina US
---
---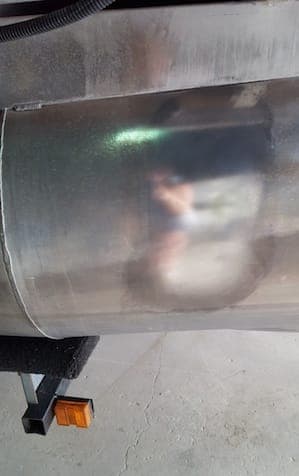 June 10, 2015
Q. We have a 3-toon pontoon boat and ours was oxidized and stained black where it sat in the water. I took an acid based aluminum cleaner to them and washed that off. It came out clean but white. So I used our buffer and some PPU Metal Polish and it came out very nice. It has a good shine. I am now looking into what to put on them as a protector so they hold their shine longer.
Taylor McCabe
- Billings, Montana
---
September 1, 2018
A. I used JJVs and it is the best stuff; the only problem if you let it dry it leaves a film but all you do then I put some more on just for 1 min and it takes the film off. Great product it is a little pricey 48 dollars a gal but worth it
Ricky Adair
- Danville Arkansas