Where the world gathers for
plating, anodizing, & finishing Q&As since 1989
-----
5S Audit procedure and samples
2002
Q. I need more information about procedure of auditing 5S.
Thank you,
Framarz Bastani
- Tehran, IRAN
---
2002
A. Is Iran into LEAN Manufacturing too? I found this inquiry intriguing! 5S is a process that many plating shops would benefit from. Most plating shops stumble around looking for the right rack or tape or plugs that 5S would make readily available.
When my company embarked on a 5S project 3 years ago, we started with related books from Amazon. Also, a firm called Productivity Press from either Oregon or Washington publishes books on this subject.
The best book, and I'm going from memory now since it's at the office, is by a Goldworth or Gold_____ and is entitled "The Visual Factory."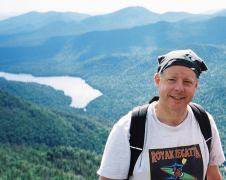 Milt Stevenson, Jr.
Anoplate Corporation

Syracuse, New York
----
Ed. note: We believe that Milt is referring to the 5-star reviewed, Shingo Prize winning: "Visual Workplace" by Galsworth =>
---
---
To minimize searching & thrashing, multiple threads were merged; please forgive repetition, chronology errors, or disrespect of other responses (they probably weren't there) :-)
---
---
2003
Q. I am doing a research entitled "Assessment of the Effectiveness of 5S Program in Department of Trade and Industry Batangas Provincial Office" and may I request you to send me a 5S audit. I really need it for me to be able to finish my research.
Thank you.
Cel Cuenca
student - Lipa City, Batangas, Philippines
---
2005
A. I can help you and give you a sample copy of 5s audit report and orient you in its implementation.
Gerry C. Nagamos
- Quezon City, Manila, Philippines
----
Ed. note: We greatly appreciate your willingness to share, Gerry, but for a bunch of reasons we can't be a "matchmaking" service. Rather, if you have anything you are willing to publicly share, please attach it in e-mail to mooney@finishing.com and it will be available for viewing & downloading to Cel and anyone else who wants it. Thanks.
---
---
2006
Q. I am a student of final year industrial & manufacturing engg at UET, Lahore Pakistan.my final year project is the implementation of 5S in industries. I need information on 5s audit for writing my thesis.
Rakhshanda Naveed
uet Lahore - Lahore, Punjab, Pakistan
---
---
To minimize searching & thrashing, multiple threads were merged; please forgive repetition, chronology errors, or disrespect of other responses (they probably weren't there) :-)
---
---
2003
Q. We are implementing the 5S in the organization and interested to know where we stand; for that we are in need of Audit format & check list for individual S sat 1S, 2s, etc.
MANISH KUMAR
chemicals - BABRALA, INDIA
---
2003




Q. Hello,

I am in process to develop a 5S audit/ questionnaire to evaluate the level (5S) of the organization in the company (for the production floor). I wonder if someone would have a sample of an audit that could me share to me?

Thanks in advance,

Christian M

[last name deleted for privacy by Editor]




main. tech. - Quebec, Quebec, Canada






---

2003




I am also developing a template for a 5S Audit. Have you had any good feedback from anyone that you wouldn't mind sharing ?

Regards,

Simon W

[last name deleted for privacy by Editor]




- United Kingdom






---

2005




Dear Sir or Madam,

I am being given responsibility within my company to introduce and implement the 5S philosophy. If any kind person could provide me a proven 5S audit document I would be most grateful.
Many thanks for you kindness and co-operation.

Best regards

Anthony Connor




Manufacturing Team Leader - Coventry, England




---
"5 Pillars of the Visual Workplace"
by Hiroyuki Hirano
from Abe Books
or

Affil. Link
Your purchases make finishing.com possible
2005
A. Before going through the audit sheets, it is absolutely necessary to create a serious linkage towards the need for 5s with our organizational goals. Then create a 5s network with your company and map the 5S requirements w.r.t to your organizational goals. Based on the organizational priorities, the 5S audit sheets are prepared and followed. For Example: Some Organization believe in Introducing 1s across the organization before moving into 2S. On the contrary some focus on all the 5S across the organization.
I have gained a lot of insight after going through "5 pillars of Visual workplace" =>
I suggest you to go through the book.

Herewith I am enclosing a sample checklist commonly used in a manufacturing environment for your reference.

No - Criteria - Max Marks - Awarded Marks - Remarks

1.0 5S Leadership
1.1 5S Understanding of Executives
* General Awareness
* Executive Involvement
1.2 5S Understanding of Supervisory & Front line
* General Awareness
* Executive Involvement
1.3 5S is included as part of monthly progress review
* Evidence of discussions (Agenda, Minutes, etc)
* Evidence to follow up
1.4 Orderliness and cleanliness of gate/entrance/lobby areas & first impressions to a visitor
* Entrance area
* Lobby area
Total
2.0 SEIRI
2.1 Outside area within the premises free of clutter
* Garden area free of clutter
* Exterior storage free of clutter
* Outside areas clearly marked
2.2 Floor area of buildings free of unwanted items
* All floors cleared
* WIP demarcated
2.3 Tops and insides of all cupboards, shelves, tables drawers, etc. free of unwanted items
(In all locations)
2.4 Items are stored according to frequency of use
2.5 Notice boards are free of old notices:
2.6 Rules for disposal (Habitual Seiri) & detecting non-moving stocks are evident and are adhered to
* Red labeling being done
* Disposal standards maintained
* Regular clearing of all shortage areas
* Regular removal of garbage and waste bins
2.7 Clutter free appearance:
* Shop Floor
* Office areas
* Stores
* Table tops and work table tops
Total
3.0 SEITON
3.1 Direction indication are available to all facilities from the entrance onwards
* Main entrance onwards
* Inside all shop
* To all facilities, toilets, etc.
3.2 All machines have identification labels
3.3 All buildings, rooms, cubicles and similar areas are clearly numbered or named:
* Rooms, departments, units marked
* Toilets, canteens, etc. marked
3.4 All equipment/tools/files, etc. are arranged according to the "can see" "can take out"
"can return" principle. File index maintained
* Outlines marked
* File index available
3.5 There are "visual control" methods for defects
* Marking to prevent mix-up
* Markings to enable display highlighting magnitudes
3.6 All gangways areas are clearly marked and respected
* Passageways without any materials
* Platforms in straight line
* Direction of travel arrows
3.7 Parking areas are specified and marked for pallets trolleys, garbage bins etc & vehicles
* Reserved scat method for all movable items
3.8 Specific areas are demarcated for garbage/rejects waste etc.
3.9 Switches, fan regulators, controls etc labeled
3.10 All cables, wires, pipes, etc are neat
3.11 Color coding is used effectively for easy identification
3.12 All fixtures are well maintained with identification
3.13 There is general appearance of orderliness and ability to find any item/document without delay
Total

4.0 SEISO
4.1 A Waste bin strategy is implemented
* Bins at regular interval
* Marked
4.2 Floors, walls, windows, etc. are maintained at a high level of cleanliness
* Floors
* Walls
* Windows, doors
4.3 Use of adequate cleaning tools is evident
4.4 Storage of cleaning tools well done:
* Hanging brooms, mops
* Other equipment properly stored
4.5 Machines, equipment, tools maintained at a high level of cleanliness, maintenance schedules displayed
* Maintenance schedules maintained
* Cleaning with checking checklist maintained
4.6 Daily self cleaning (min/5 min) is practiced
* Daily activity
* Checklist is used
4.7 Cleaning responsibility maps and schedules are displayed
* Cleaning responsibility maps and displayed
* Cleaning schedules displayed
4.8 There is a general appearance of cleanliness all round
Total
5.0 SEIKETSU
5.1 All 5S procedures are standardized
5.2 Checklists are used to regularly inspect
5.3 All labels, notices are standardized
5.4 All aisles/gangways have a standard size and
Color
5.5 Standard Visual management is evident
* Flow indicators in pipe lines for liquid/air
* Danger Zone marked
* Open and shut directional labels
* Oil labels
5.6 Fire extinguishers are clearly marked & placed
* Type indicated
* Easily accessible
* Visible at a distance
* Checked at appropriate intervals
5.7 Standard warning signs
* Prohibition sign
* "Must Do" sign
* Danger sign
* Safe way sign
5.8 Pipes cables, etc. are color coded according to a standard
5.9 Standardised checking procedure adopted
6.0 Innovative visual control methods are implemented
Total
6.0 SHITSUKE
6.1 There are regular training programs:
* Evidence of training
* Evidence of follow up
6.2 There are a 5S patrol team which regularly
reviews:
* Teams named and used regularly
* Results/photos of inspections displayed
* Good examples displayed
6.3 There are 5S posters and 5S point of work
reminders
* Posters at workplaces
* Posters in the canteen
* Point of work reminders
6.4 There is a system of strict discipline and
encouragement with 'good point' & 'bad point' stickers
6.5 Self discipline amongst the entire workforce is evident
6.6 There are 5S teams engaged in 5S projects
* Small group activities (eg. QCC)
* Kaizen suggestion schemes
* Team projects displayed
6.7 Uniform
6.8 Safety shoes
6.9 Usage of safety gadgets
Total

Max Awarded %
Marks Marks

Leadership
SEIRI
SEITON
SEISO
SEIKETSU
SHITSUKE
Total


REMARKS
KASI SUBRAMANIAN SRIDHAR
Training - Hosur, Tamil Nadu, India
---
2006

That was a wonderful piece of information.
AKBAR SARFANI
- Hyderabad, AP, India
---
---
"The 5S's: Five Keys to a Total Quality Environment"
by Takashi Osada
from Abe Books
or

Affil. Link
Your purchases make finishing.com possible
2005
Q. I am in the process of introducing 5s into our Site offices and stores. I have established key criteria for each of the 5s's but am too struggling with the Audit side. I know what I want to Audit but not sure of the marking criteria! We have 90+ sites so I need to make sure all auditing is completed at the same level.
I am also considering weighting the Audit as Sort & Set are the hardest to achieve and maintain.

Can anyone help with an Audit Structure and marking scheme?

Thanks
Julia Muston
Distribution - Leicester, England
---
---
2005
Q. I want to maintain '5s' activities in my canteen.
Anil Singh Rathore
I have a canteen - Udaipur, India
---
---
2005
Q. Hello all,
I have been assigned to handle the 5S project in my organization. I am a fresh out of school and absolutely have no idea about project planning or implementation.

This being my 1st project I want to do it the right way. I need to know as to where I can get impressive 5S slogans, posters and flyers to start with?
I really need your suggestions.
Thanks,
Sharmila Rao
Pharmaceutical Packaging Industry - Pennsauken, New Jersey, US
---
---
2006
Q. I am a student of final year industrial & manufacturing engrg. I have my final year project on the implementation of 5s in an industry. How can I start my project? How to plan it? I want to get some case studies on this topic.thanks
Rakhshanda Naveed
engg university lahore - Lahore, Pakistan
---
---
May 20, 2008
Q. I want the simple audit format which the worker can do for 5-s & also easy to understand.
bhavesh bhavsar
engg - baroda , gujarat , India
---
October 1, 2009
A. Hello ALL

I was given a responsibility of introducing & implementing Lean Manufacturing Philosophy in to our moulding & fabrication plant. I started off with a training presentation which I have delivered first to the middle management people including all engineers, supervisors & factory managers & then to the shop floor personnel. Through this, I have established their first most knowledge of what Lean suggests & what would be the road map for the journey. Here, I have selected 5S as a first step towards Lean. I have then given one brief presentation to the shop floor guys to identify need for 5S & at the same time, I have explained them 5S concept & tools & techniques in detail.
I have been given a title as "5S Champion" by the senior management & I ran off the whole campaign from introduction till implementation.
Recently, I have finished first 3Ss' & have almost done with 4th S (Standardization) as well. Now I am building up audit sheets & also, putting measures for 5th S (Sustain).
Thanks & Regards,
George Mudassir Khurshid
- Melbourne, Australia