Where the world gathers for
plating, anodizing, & finishing Q&As since 1989
-----
International Standard for Stainless Steel Purity?
2003
Greetings from the fellow in Singapore!
Thanks again for all your great help. I had been putting up a barrier around some beachfront property. I was using 316L marine stainless, all welds pickled/passivated. I still got rust. Now I figured it out. The material is not 316L. The manufacturer substituted a cheaper grade! Is there any international standard for stainless steel purity? Something that requires real documentation and that I can insist upon? Sorry again for the bother.
Thanks so much.
Stephen Law Ryan
- Singapore
---
2003
Well, well, well !
Poor (?) old (?) Stephen thought he had 3l6L for his railings. Heck, he would have saved a MINT had he used PVC!
But did your (written, I hope) order to the supplier say 3l6 L? Did his reply say the same ? Caveat emptor !
Anyhow, surely a slight overweld of nickel may occlude the rusting.
But as far as International Standards are concerned, I haven't a clue. Maybe different countries have different ideas about 3l6 !
Anyhow, regards to Singapore where the ice cream vendors on the streets sell slabs of ice cream with bread on both sides (a good insulator, too). Where chewing gum is verboten (thank heavens) and where the crime rate is low due to applications of the cane!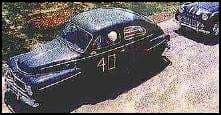 Freeman Newton
[deceased]
(It is our sad duty to advise that Freeman passed away
April 21, 2012. R.I.P. old friend).
---
First of two simultaneous responses -- 2003

Stephen,
I don't know of a truly global agreement yet: but if you use North American systems (likely, from your use of the term "316L") then you want to specify composition per ASTM A959 [affil link] , the "Standard Guide for Specifying Harmonized Standard Grade Compositions for Wrought Stainless Steels". Should you have European leanings, you might consider specifying either 1.4404 or 1.4435 per Euronorm (EN) 10088-1. These two compositions are the closest to 316L in the European system.
These are just for general compositions. Should you know that you want a particular product, such as welding wire, pipe, bar, sheet, tube, etc., then you should refer to the proper product specification, for the composition may be slightly different, if there is a good technical reason for such to happen. You can often find the proper specification from ASTM's, or BSI's, or DIN's websites, or perhaps from your supplier.
Good luck!

Lee Gearhart
metallurgist - E. Aurora, New York
---
Second of two simultaneous responses -- 2003

There are hundreds of different formulations for stainless steels, giving different combinations of properties - such as improved corrosion resistance for one or other particular application, or different mechanical properties, and so on.
The concept of "purity" of stainless steel doesn't exist.
316L is the code that identifies one particular chemical composition (and hence a particular corrosion resistance). If you order 316L and state that you want a copy of the chemical composition report for the particular melting batch, then you can check it against the 316L specification.
Alternatively, there are many commercial laboratories who can determine the chemical composition from a sample of the product that you have.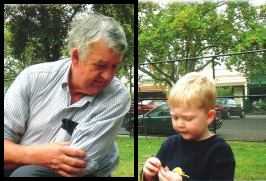 Bill Reynolds
[deceased]
consultant metallurgist - Ballarat, Victoria, Australia
We sadly relate the news that Bill passed away on Jan. 29, 2010.
---
2003
Thanks a million to you all. It may be an empty offer, but if any of you guys are in Singapore, look me up and I will show you around. I think you gave me about as good a picture as could be expected of the steel industry. I had been hoping that their might be steel purity laws such as you get for beer in Germany. Apparently that ain't the case. Actually, the delivery order did state 316L. I only surmise that a cheaper grade was substituted because I checked the delivered material against some boat fittings I bought to do the test. Of course, that test took months, by which point it was too late. I don't suppose there is any international auditing agency or bureau of standards, adherence to which gives the manafucturer a certificate to authenticate the purity of what he sells?
Thanks!
Stephen Law Ryan
- Singapore
---
2003
Would a 316 grade rust in your application? Probably so. One of the condition of stainless steel no rusting is to keep the surface clean and allow the self oxidation layer to prevent rust. We have a client wanting to put mirror polished sheets grade 316 under a fishing pier(for the wildlife and simulate growth of vegetation). Would it rust? I would think yes. Who will clean the surfaces?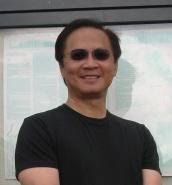 Michael Liu Taylor
specialty stainless steel distributor - Dallas, Texas
---
2003
I see your point. Thanks.
Actually, this 316L is part of a fence that is vertically submerged in seawater. It is in open air. I think, however, that we will get barnacle growth, so your point applies.
Thanks again.
Stephen Law Ryan
- Singapore